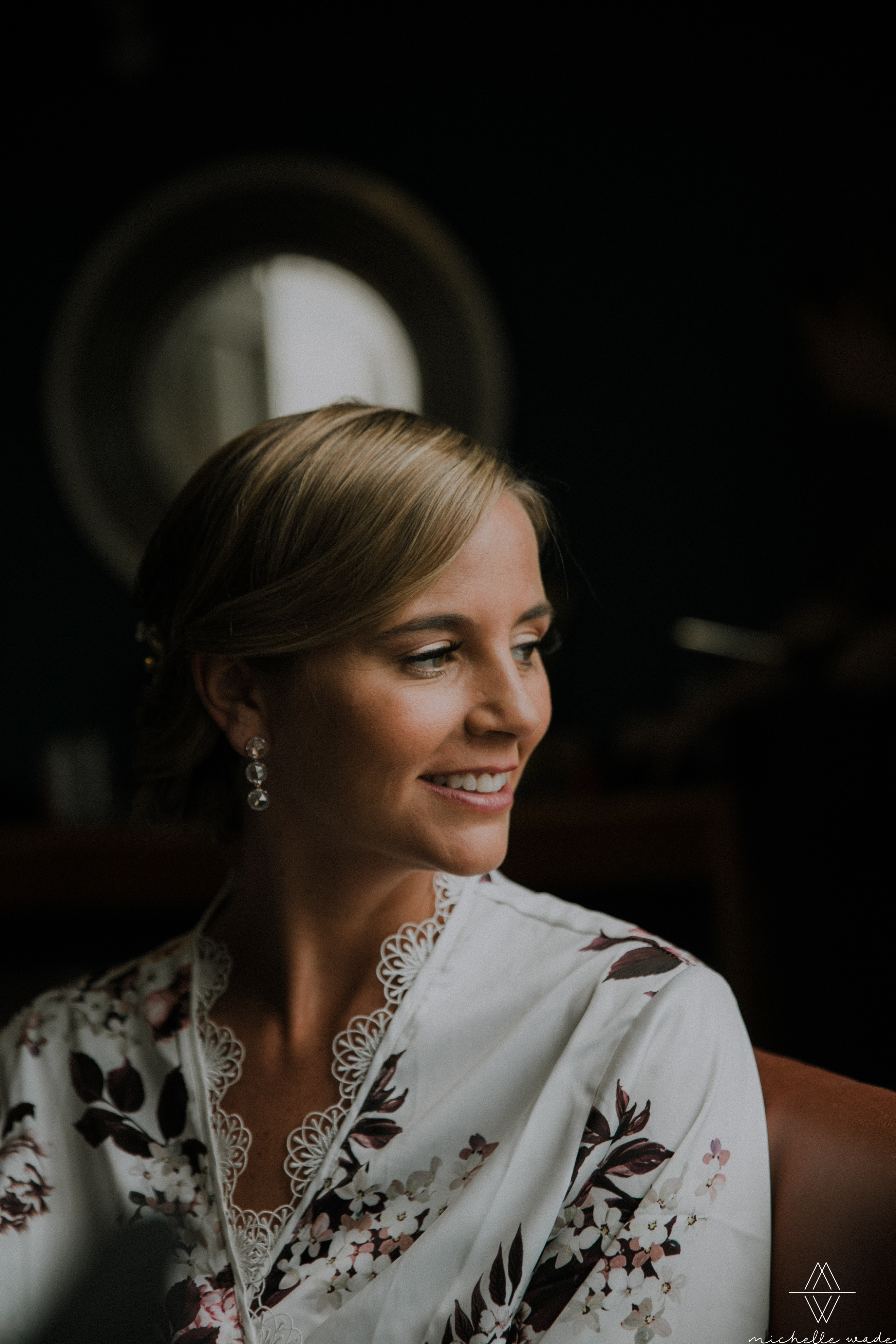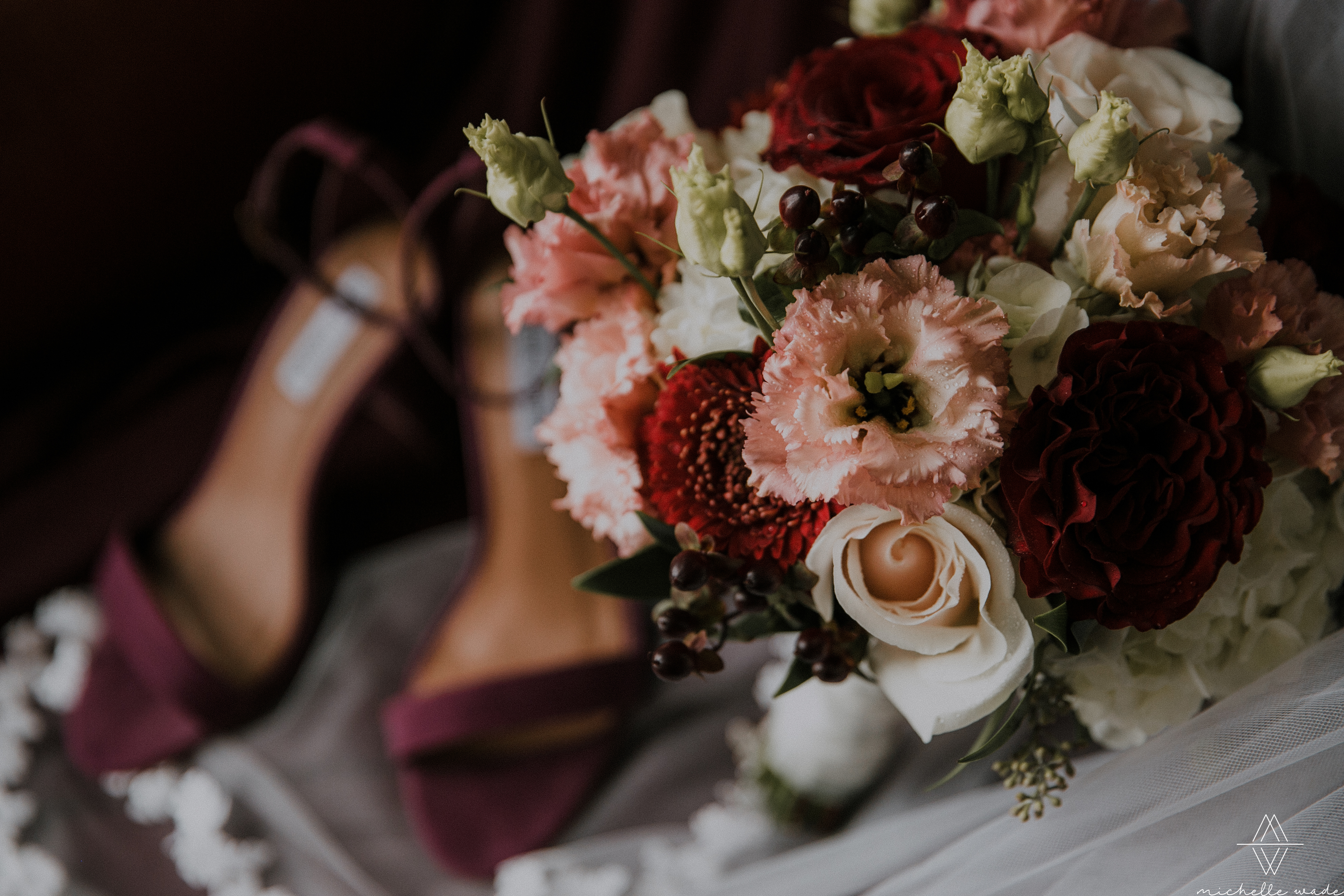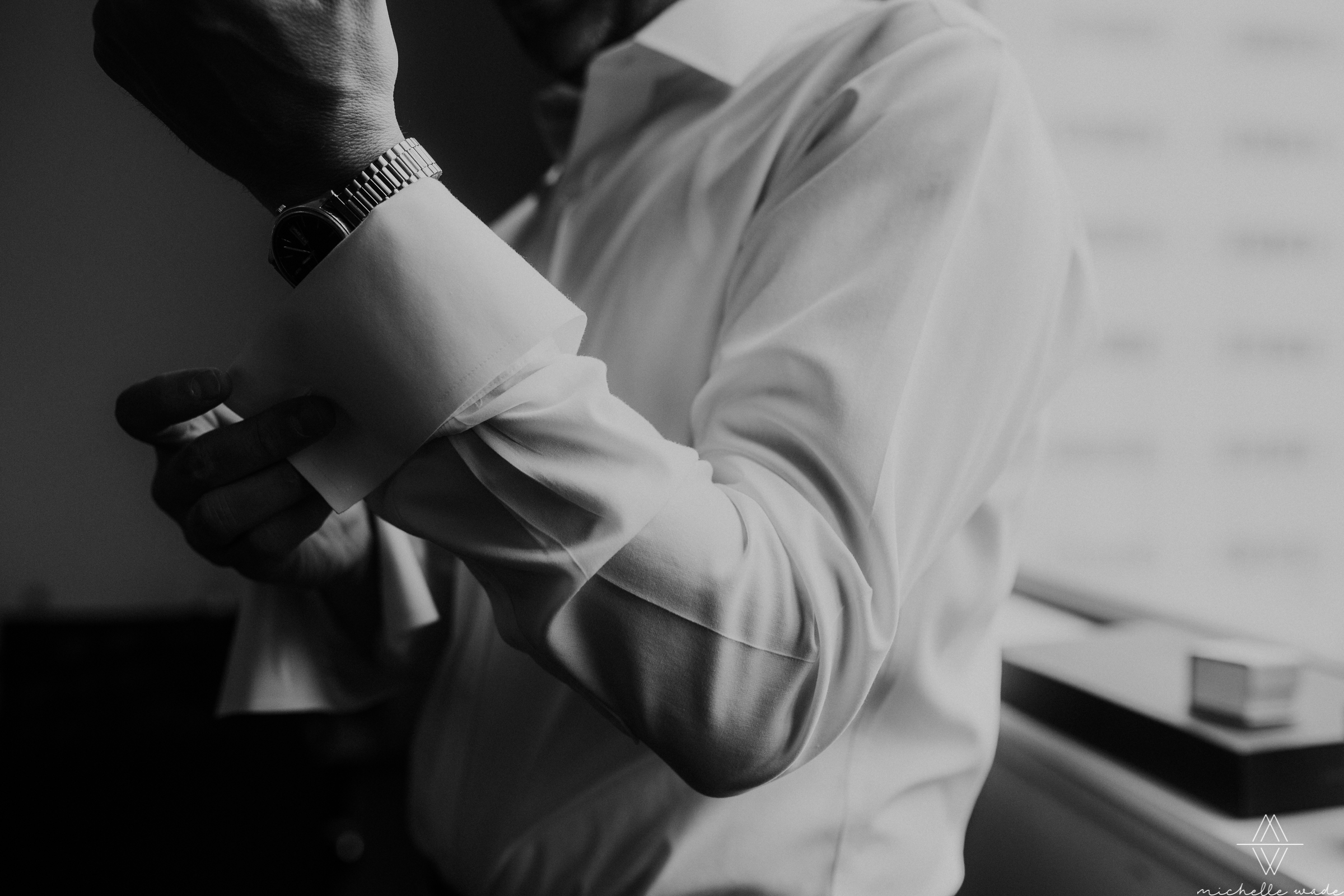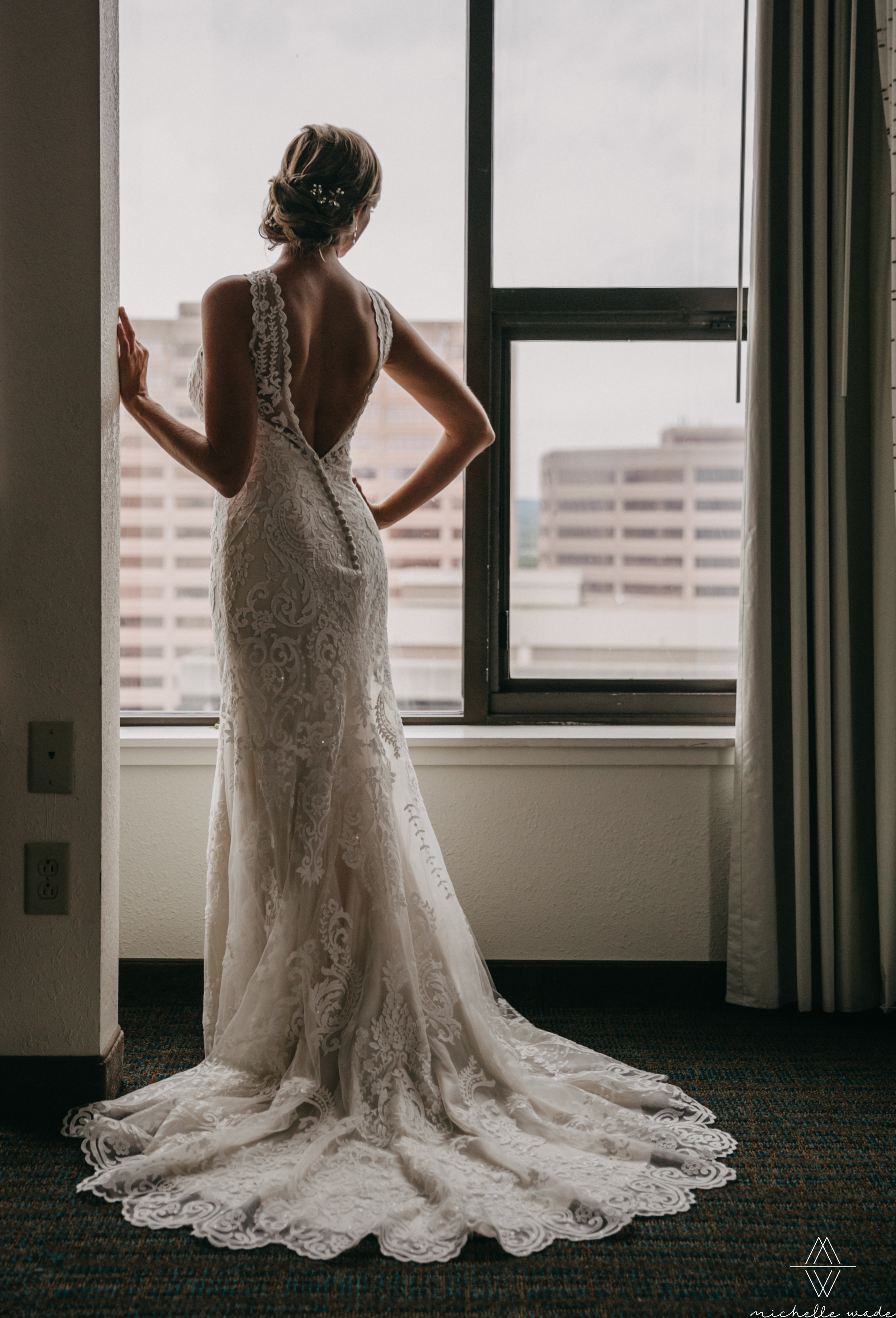 The lace on Lindsay's Sottero and Midgley wedding dress from Boulder Bridal is breath taking!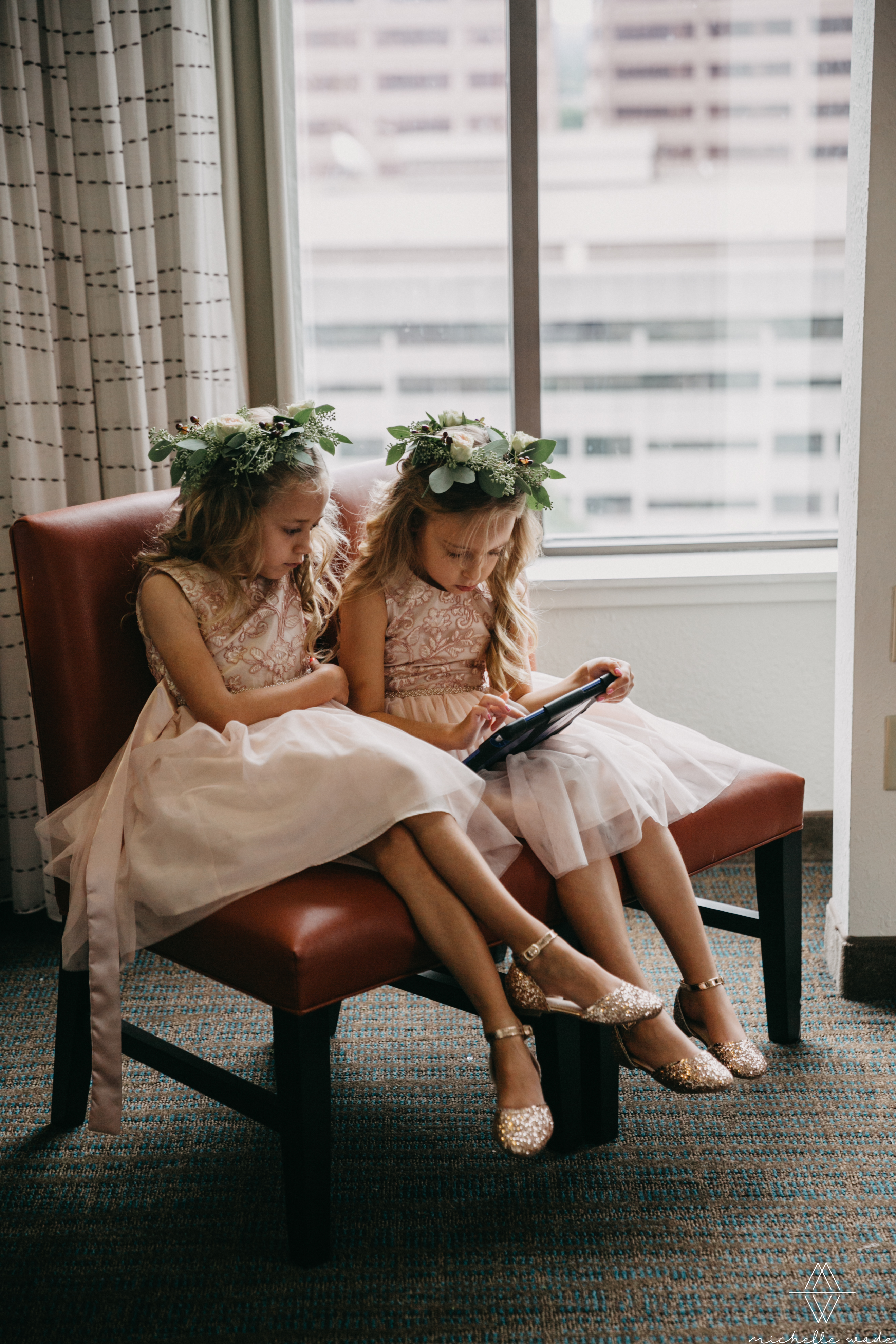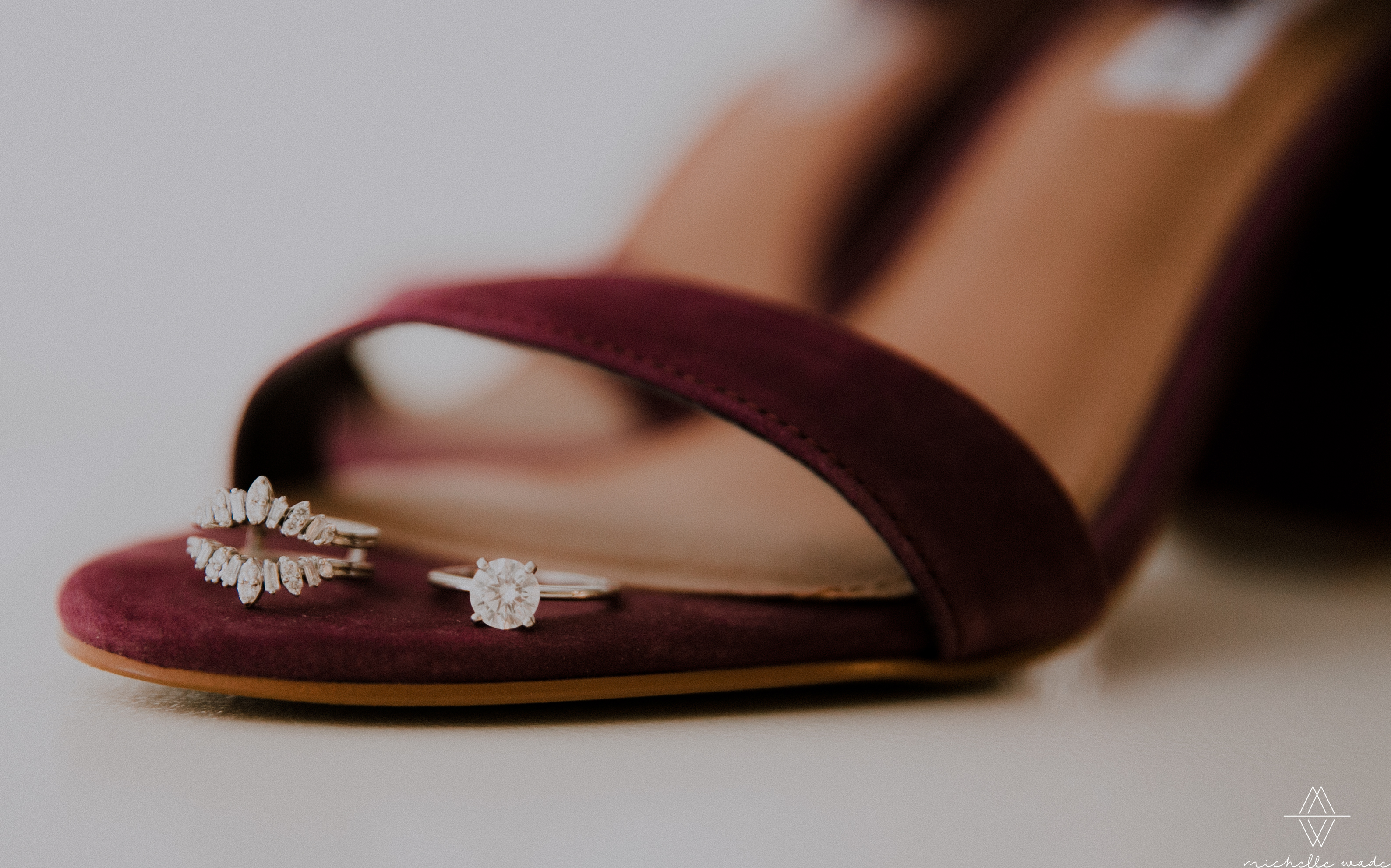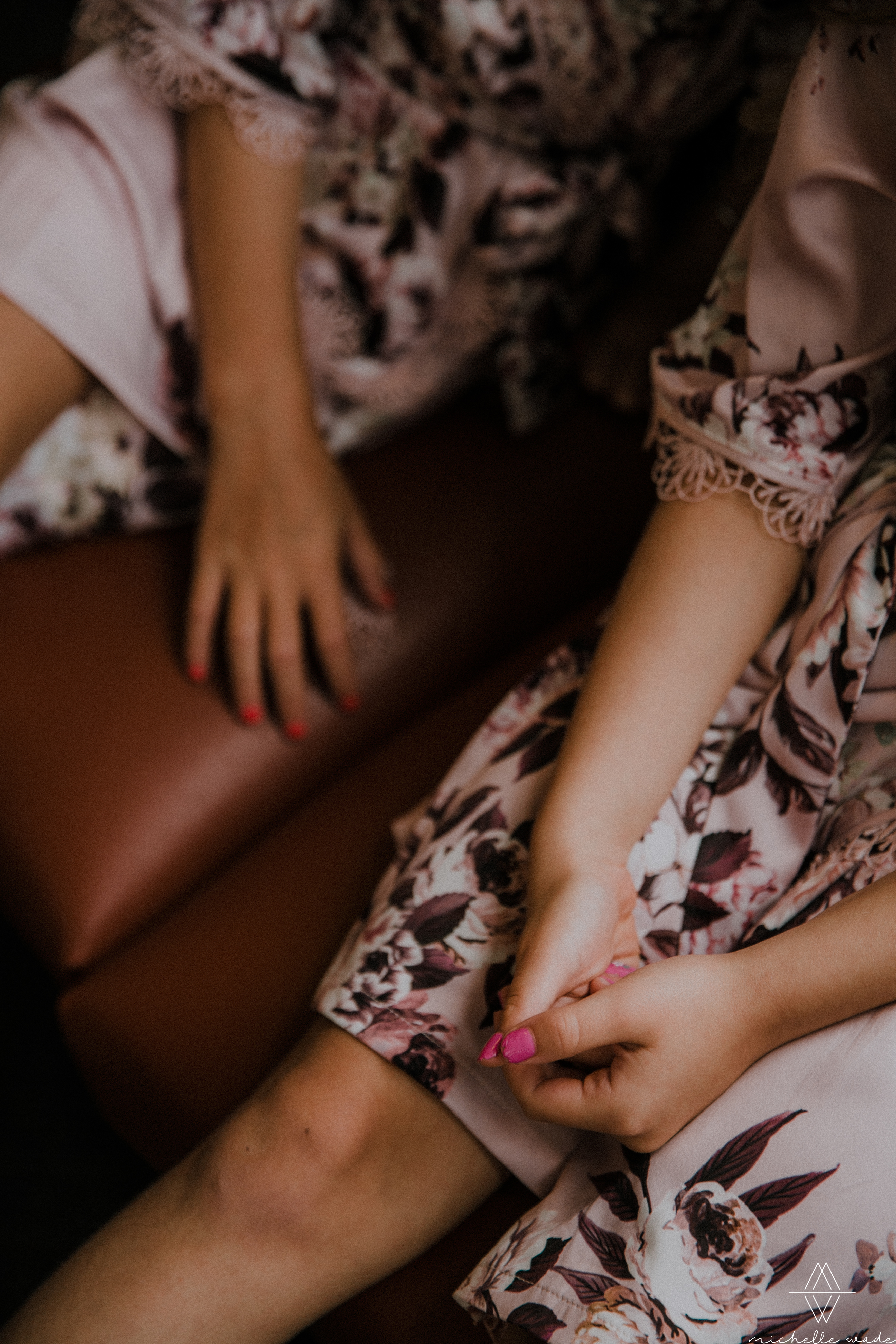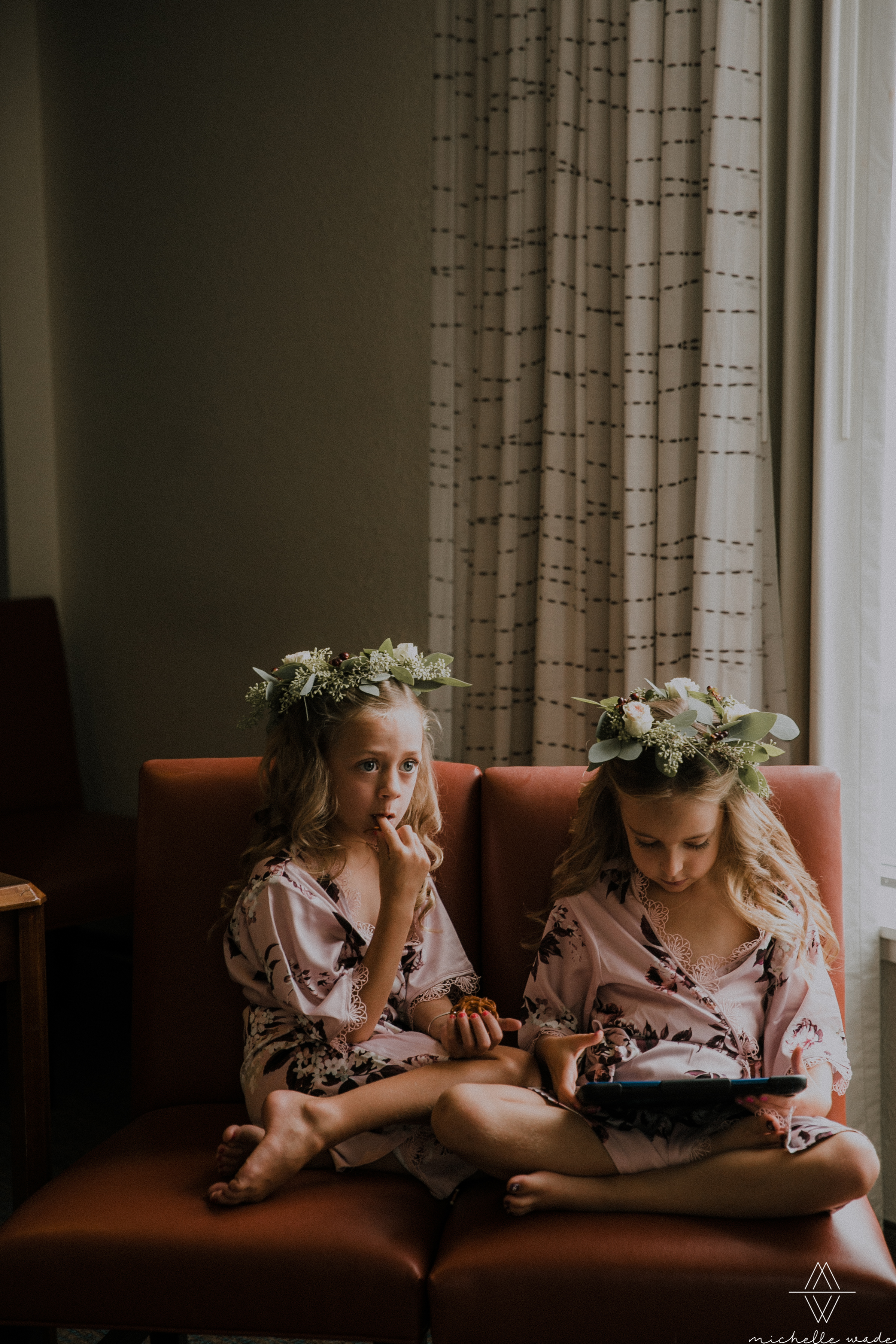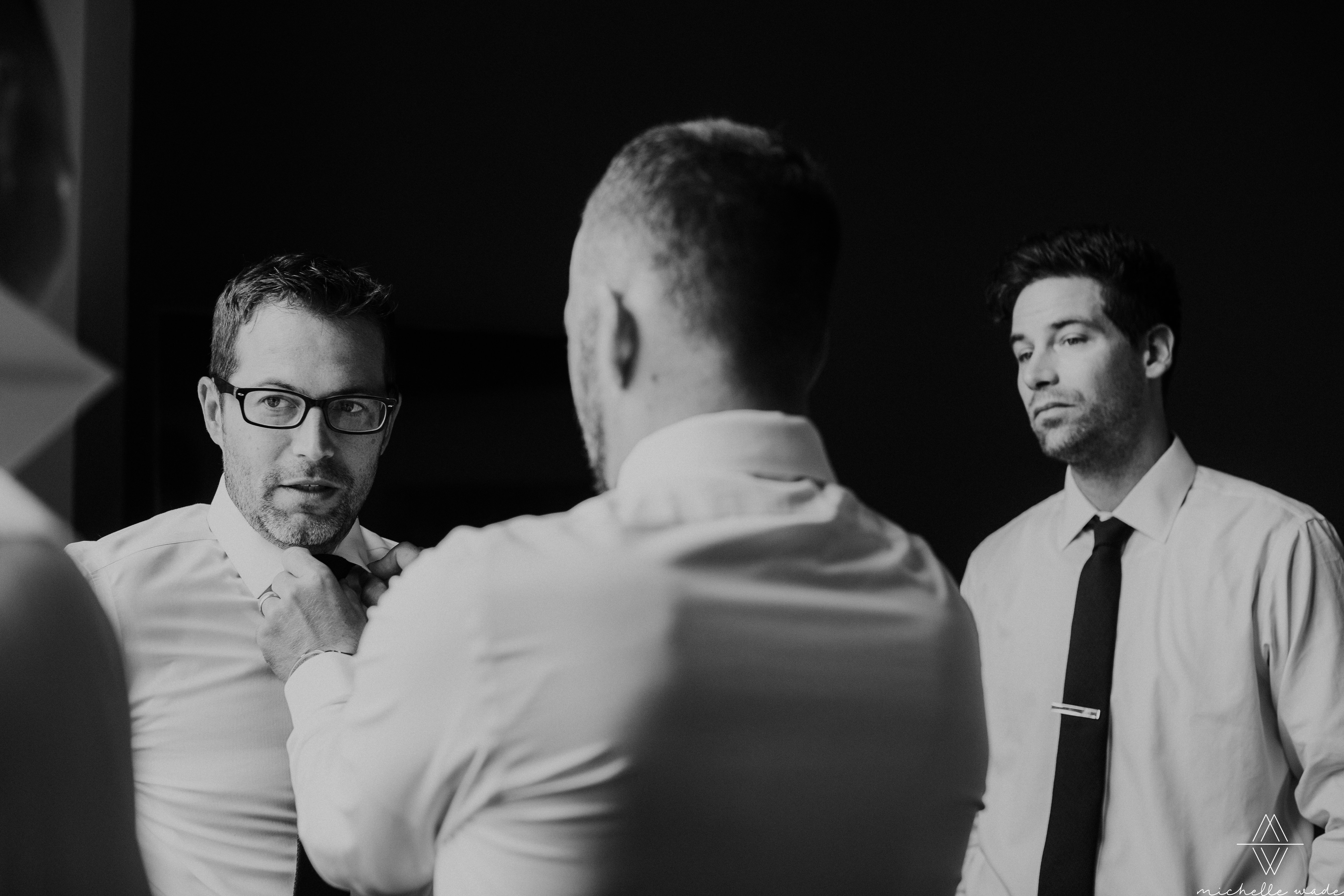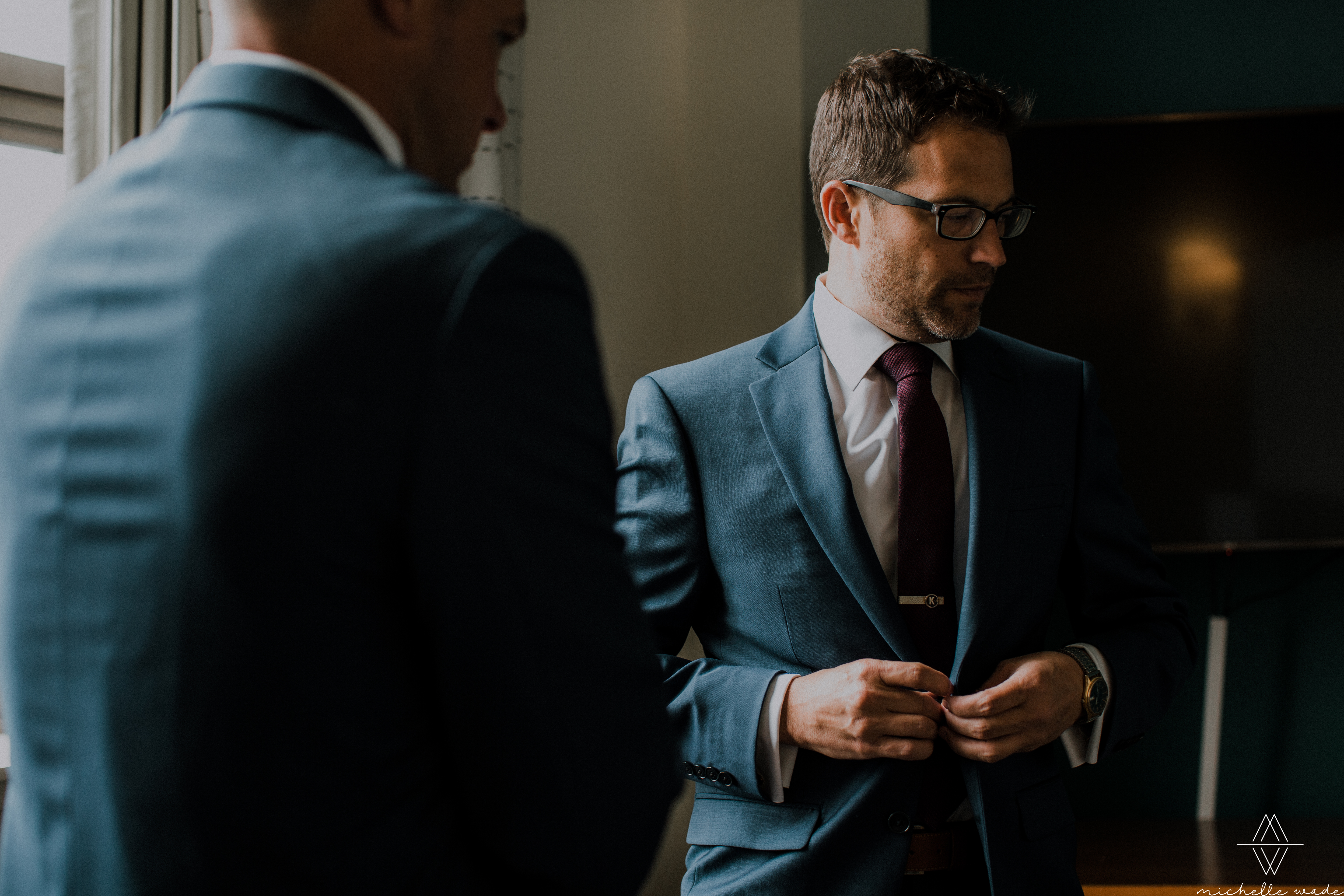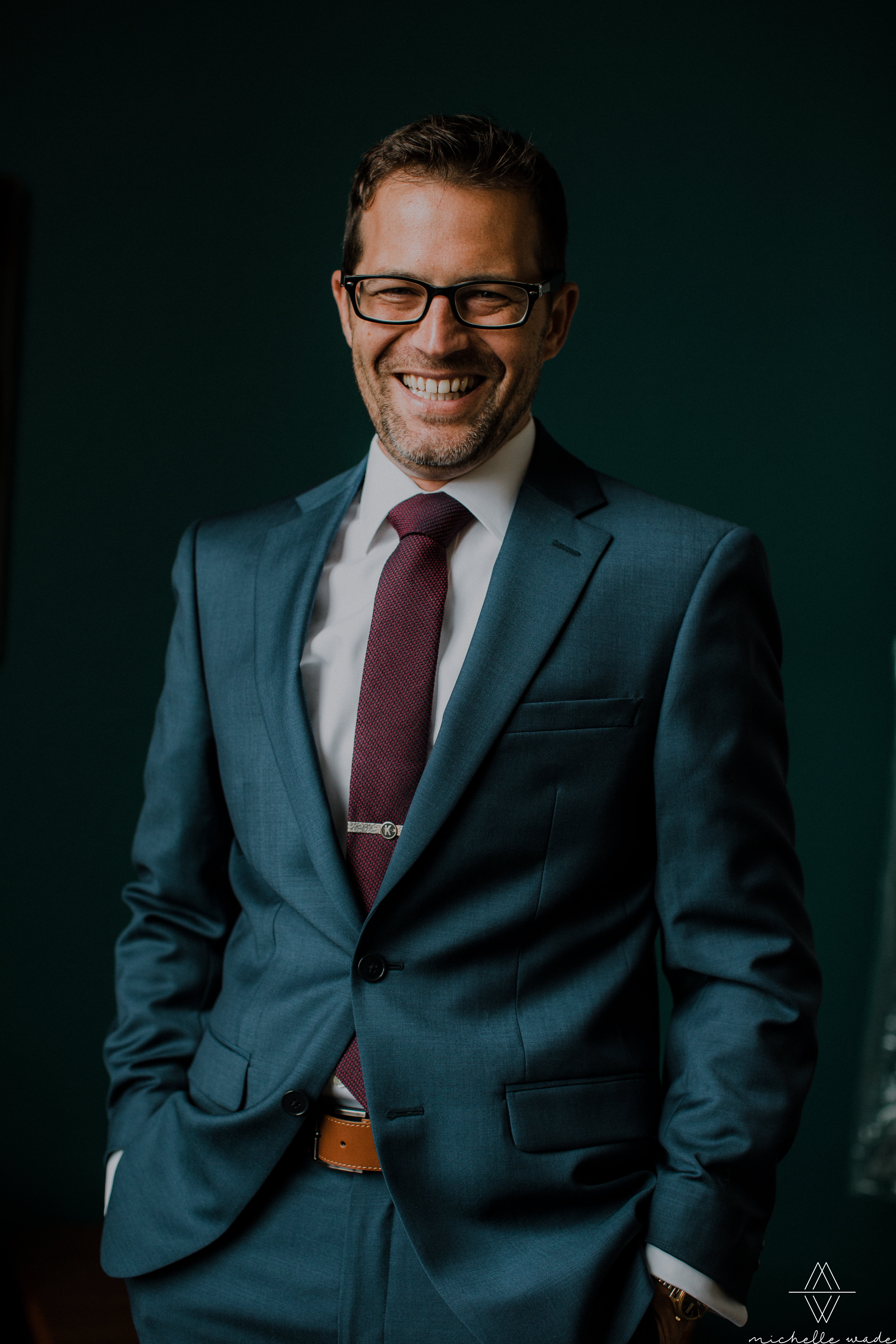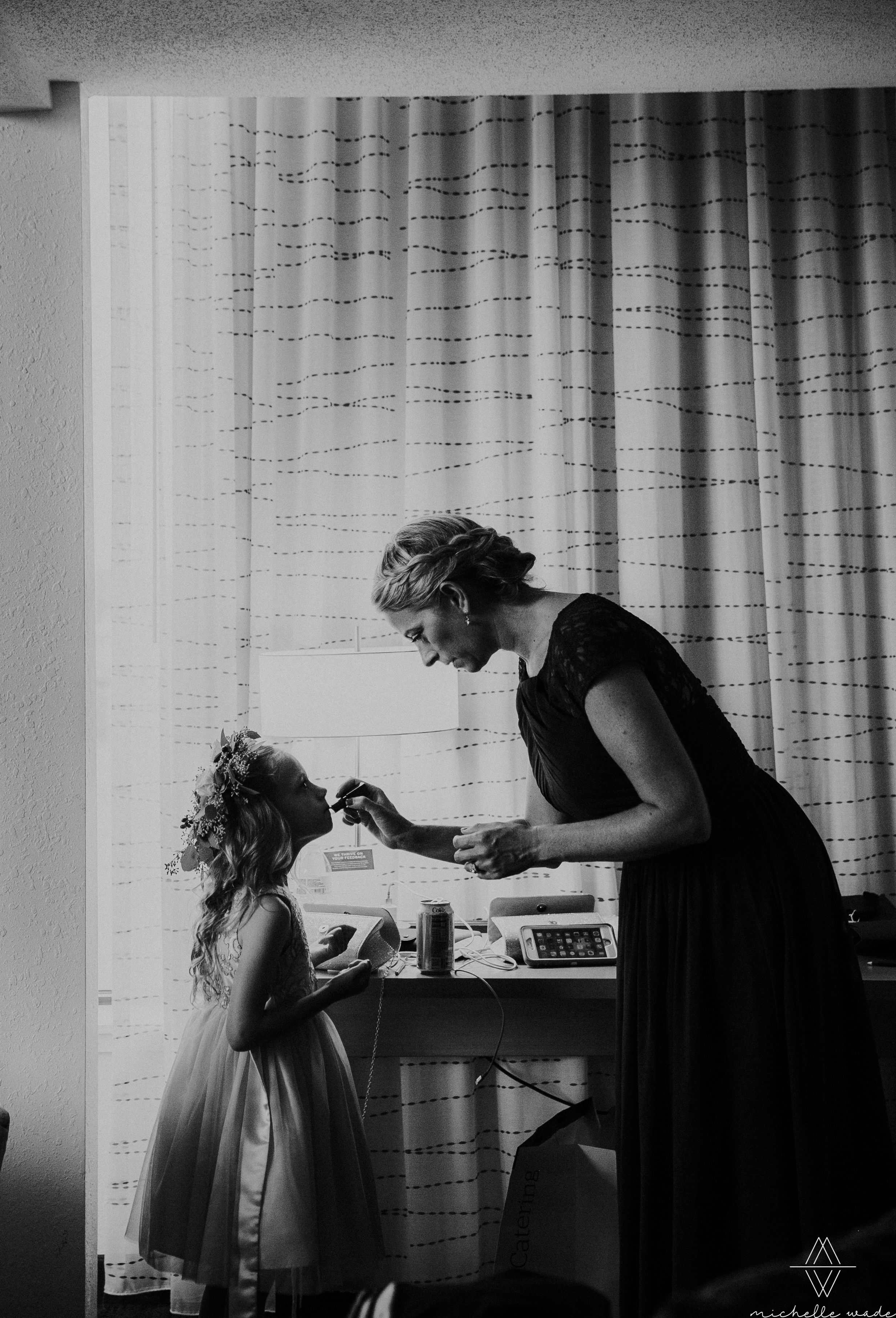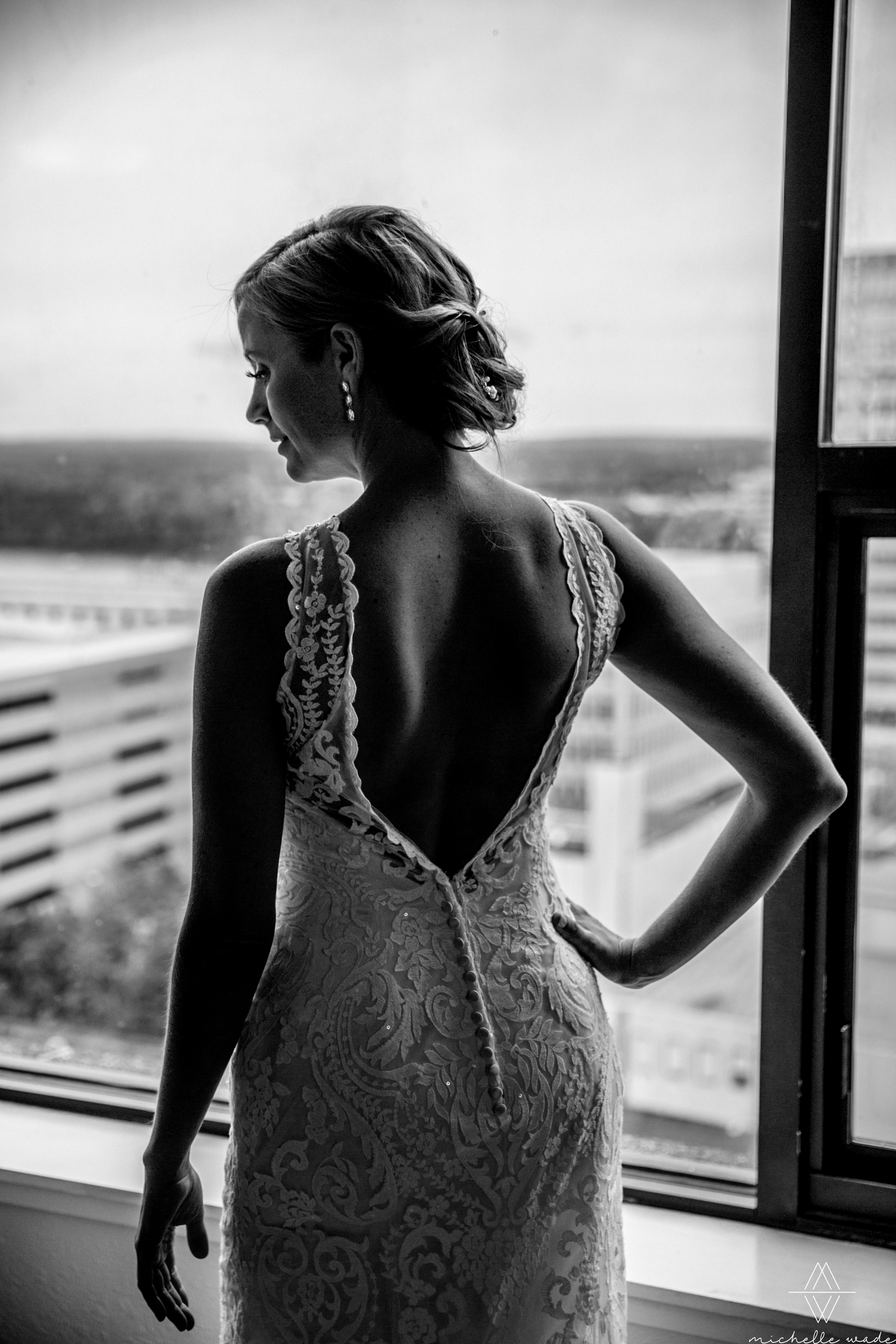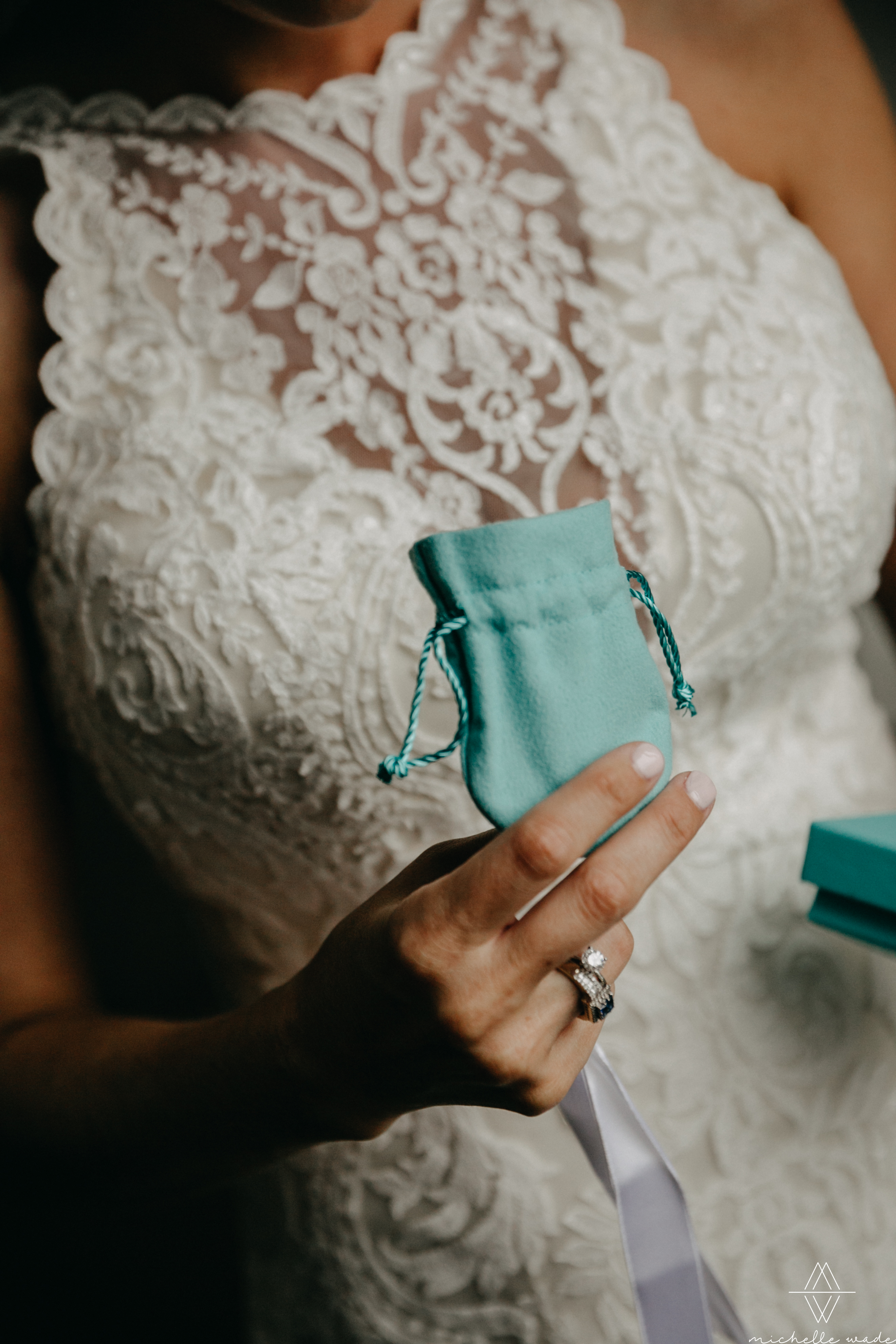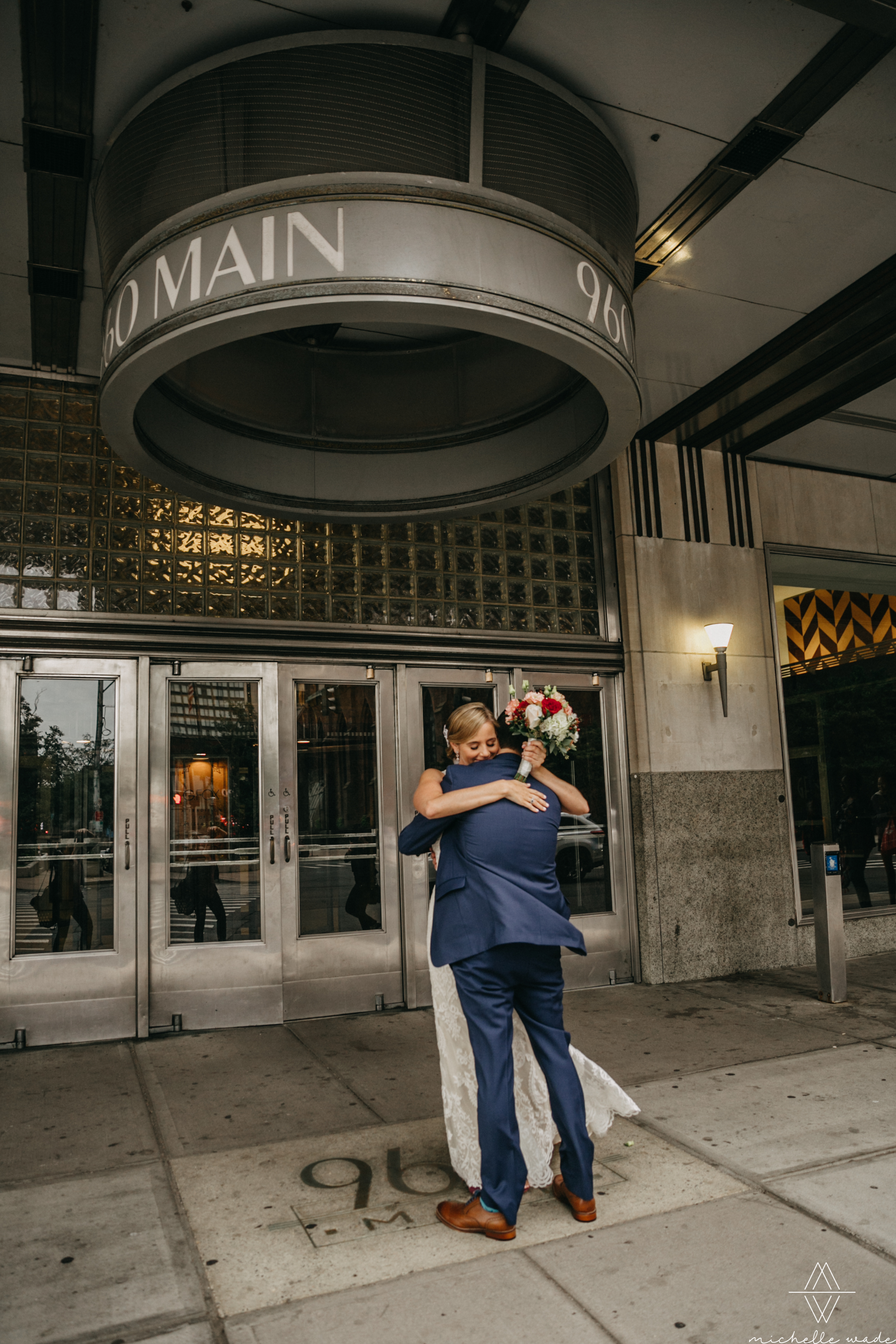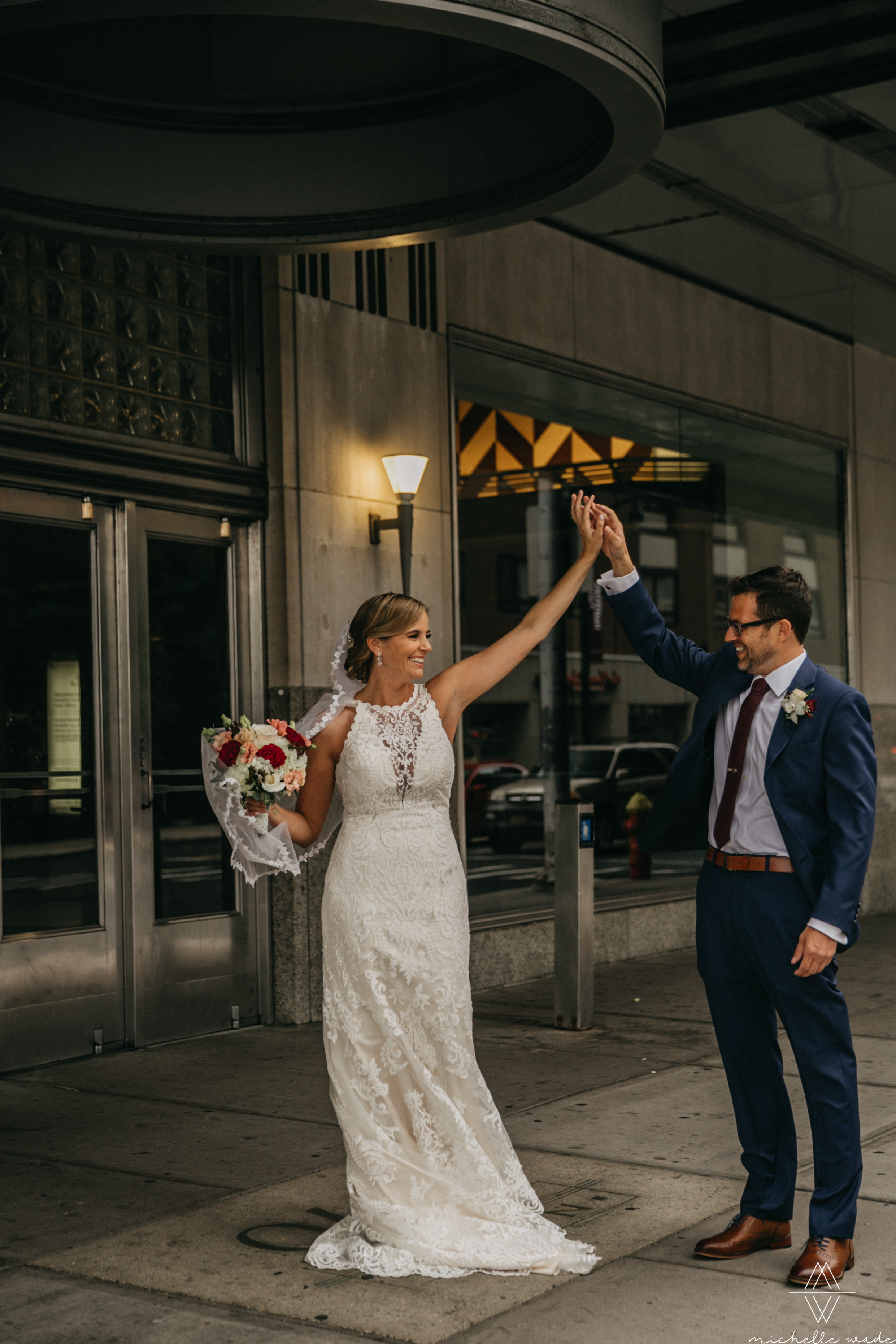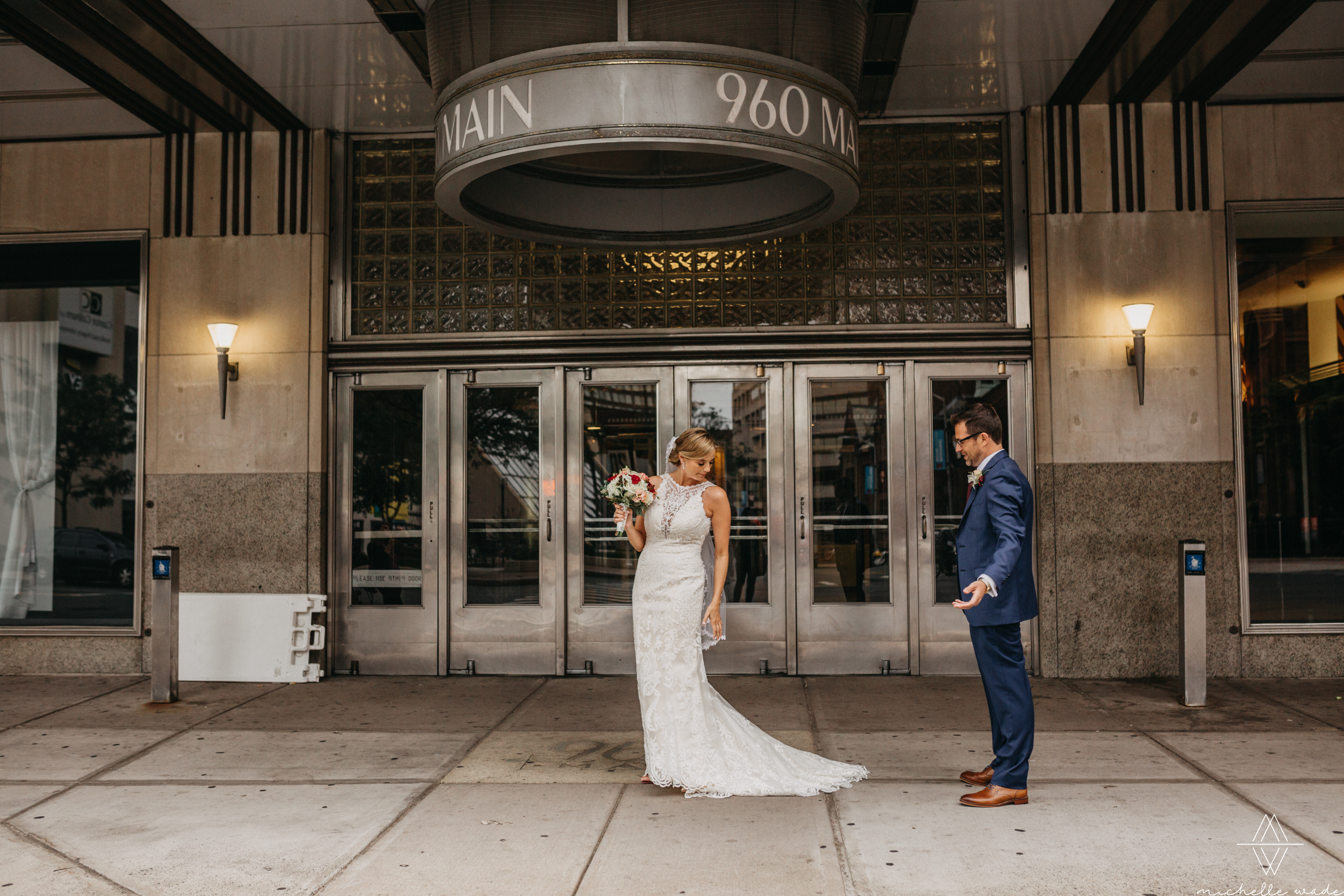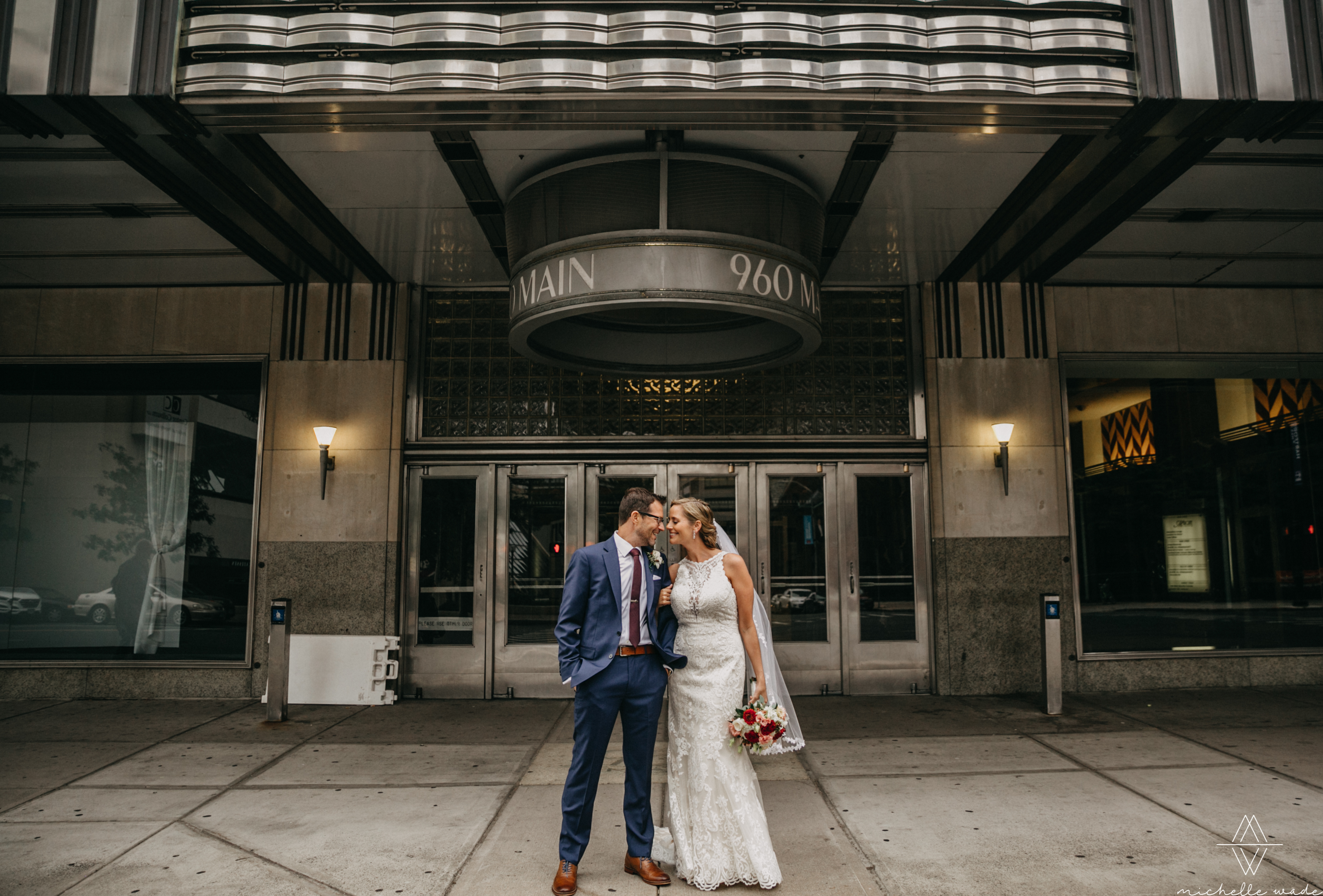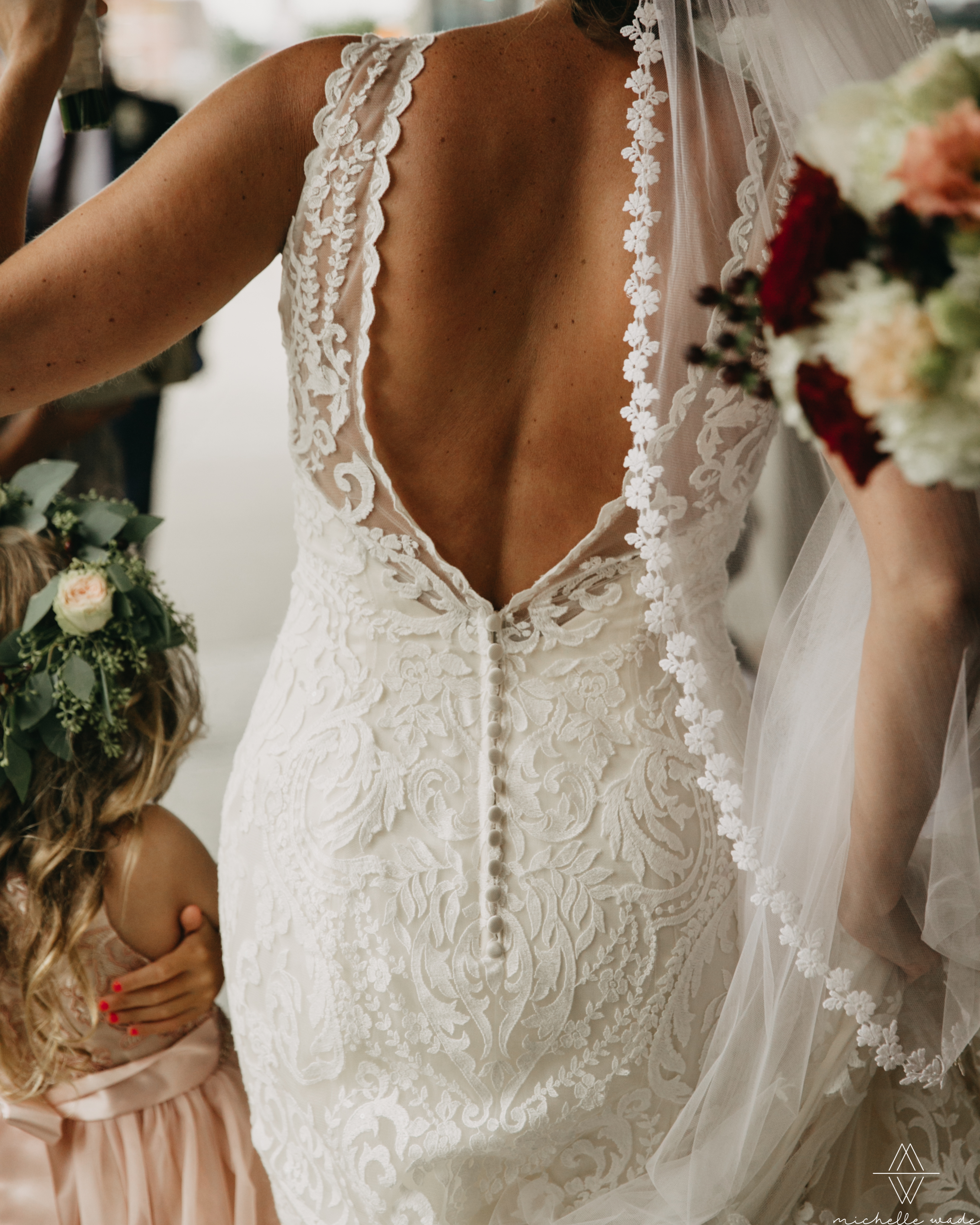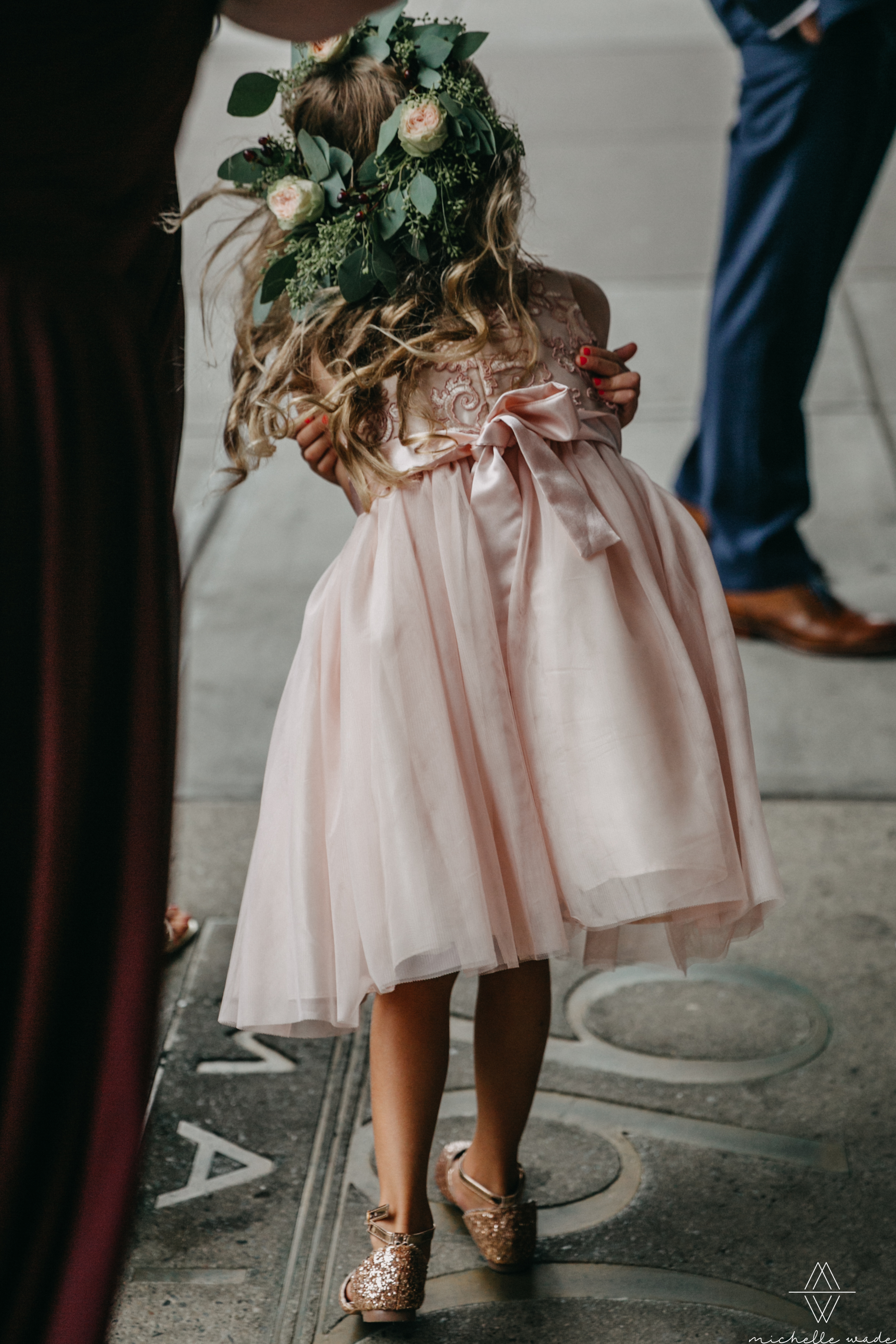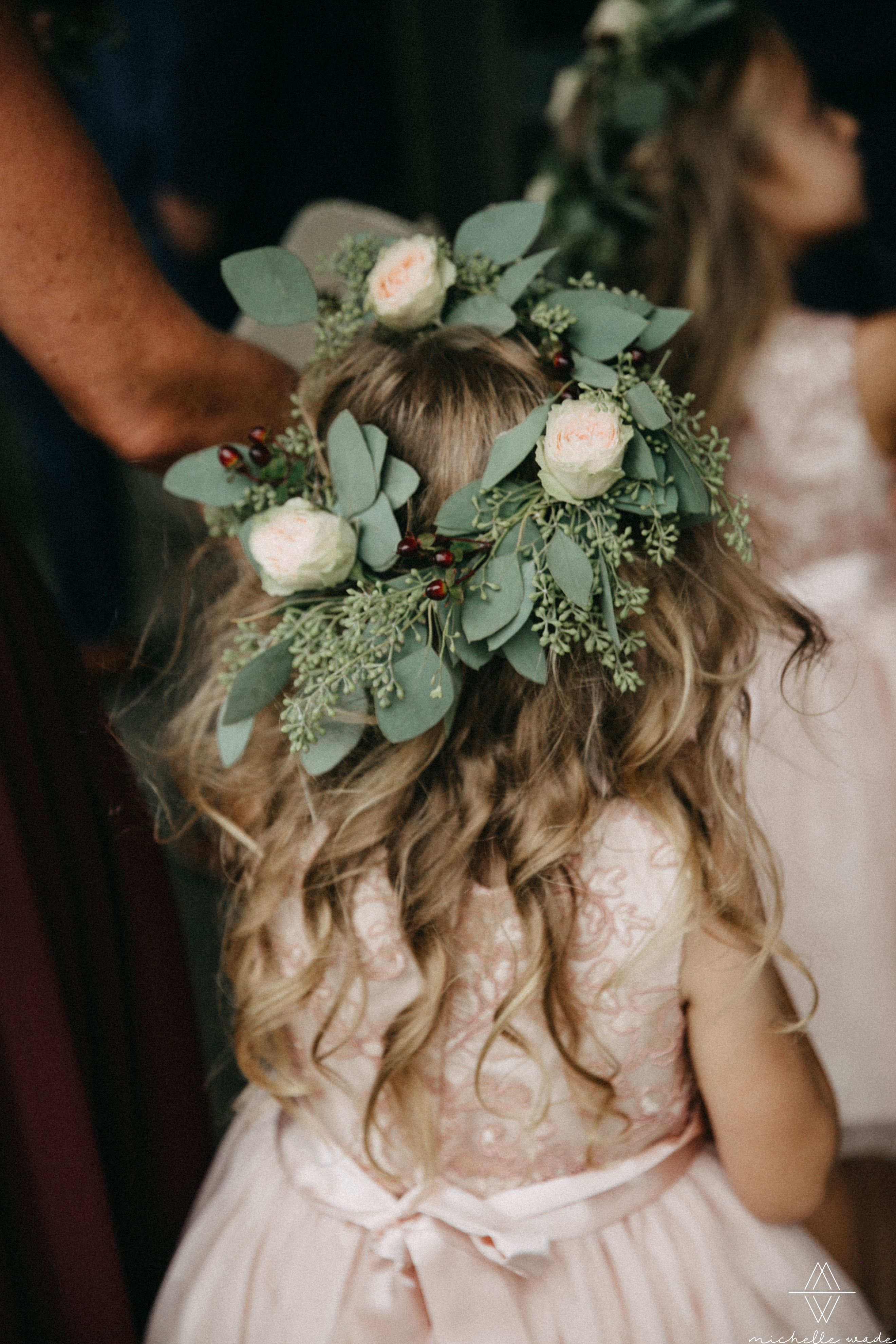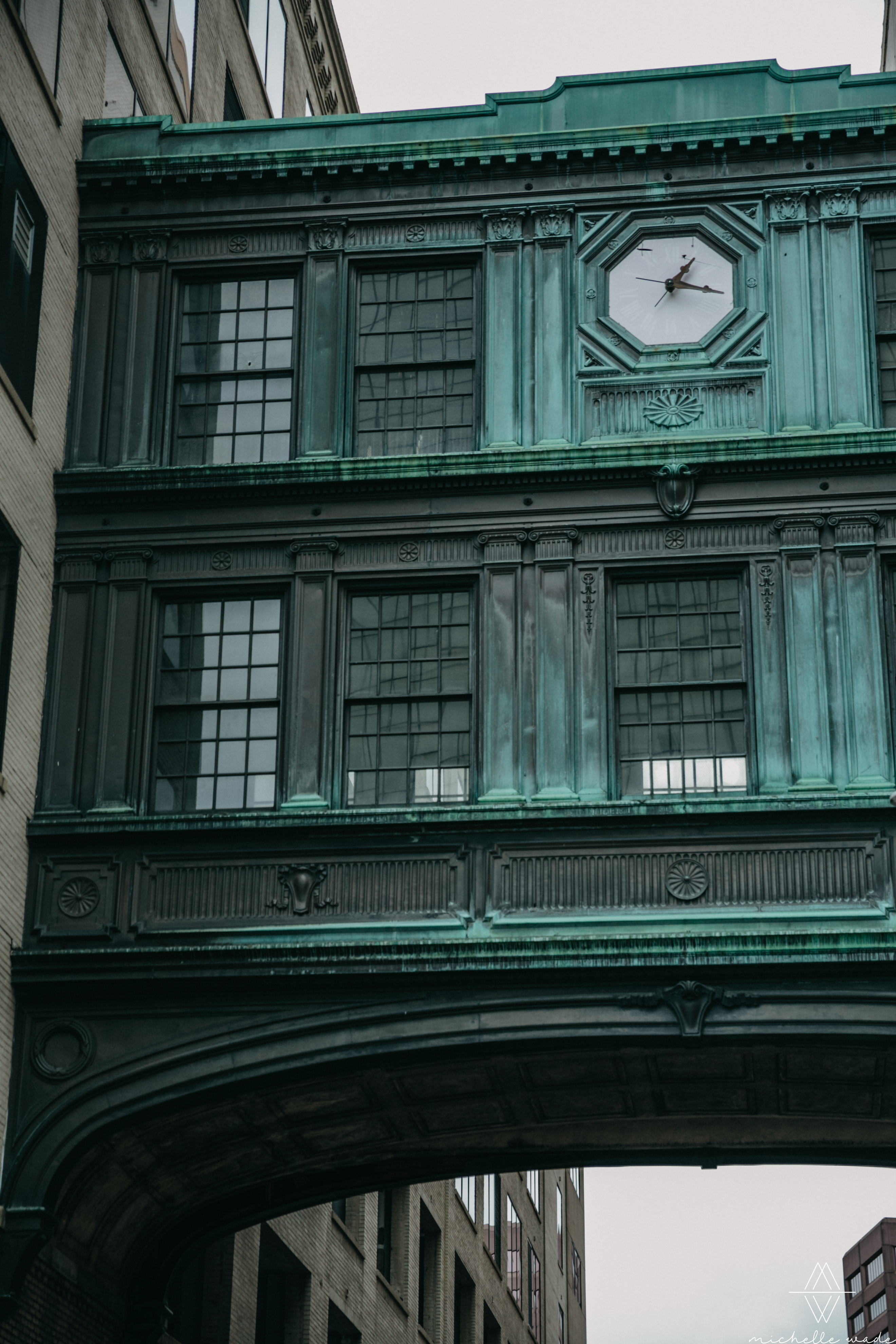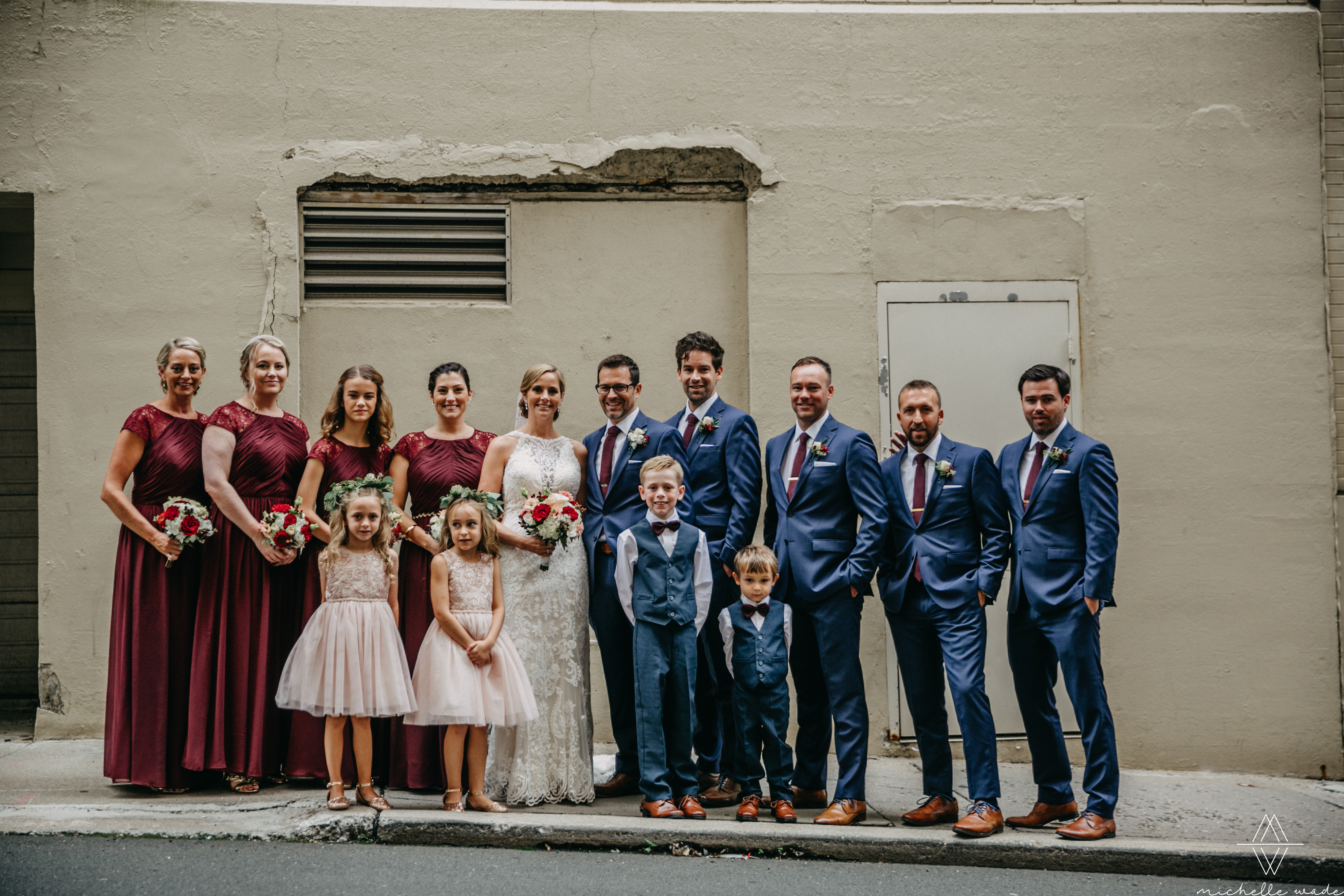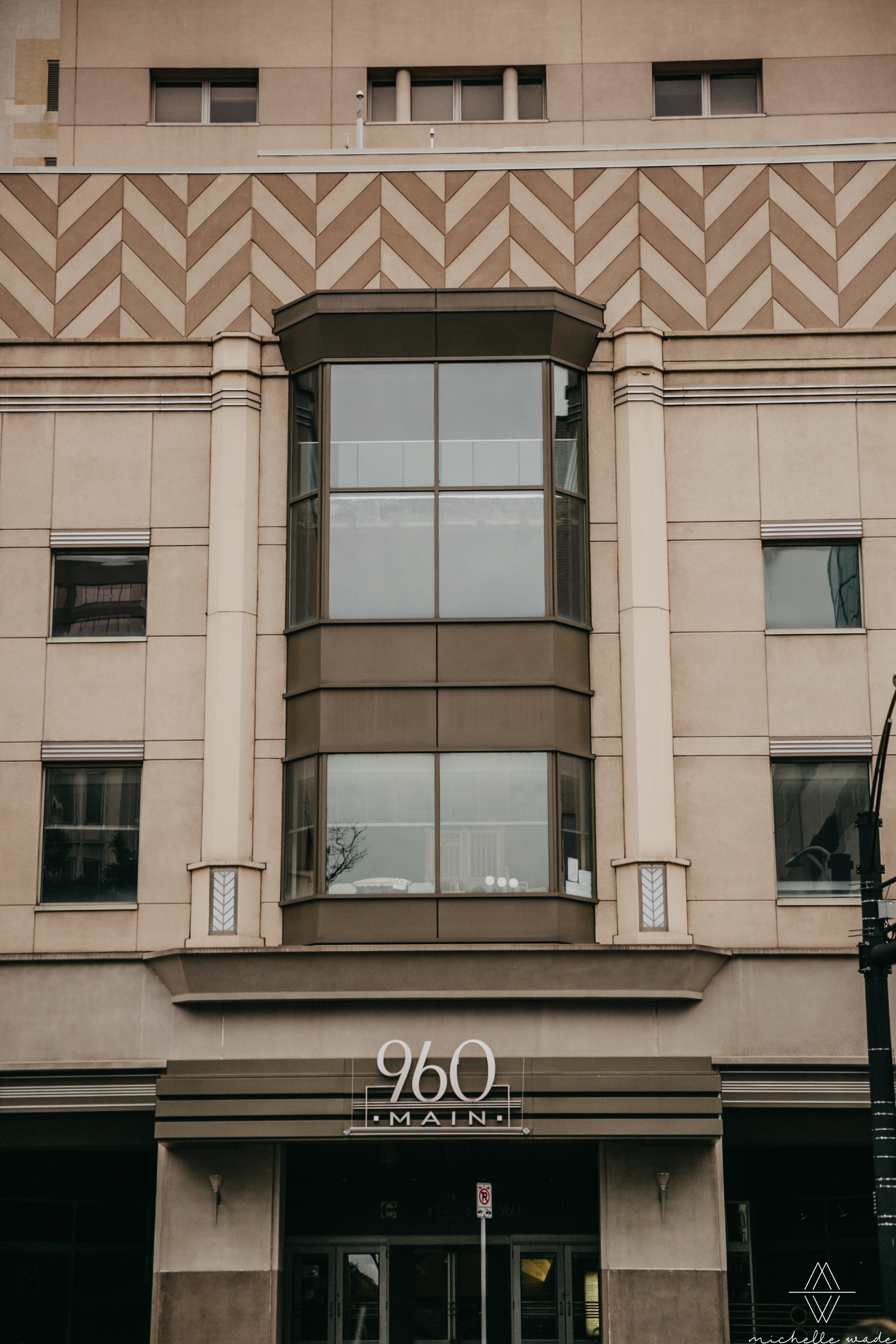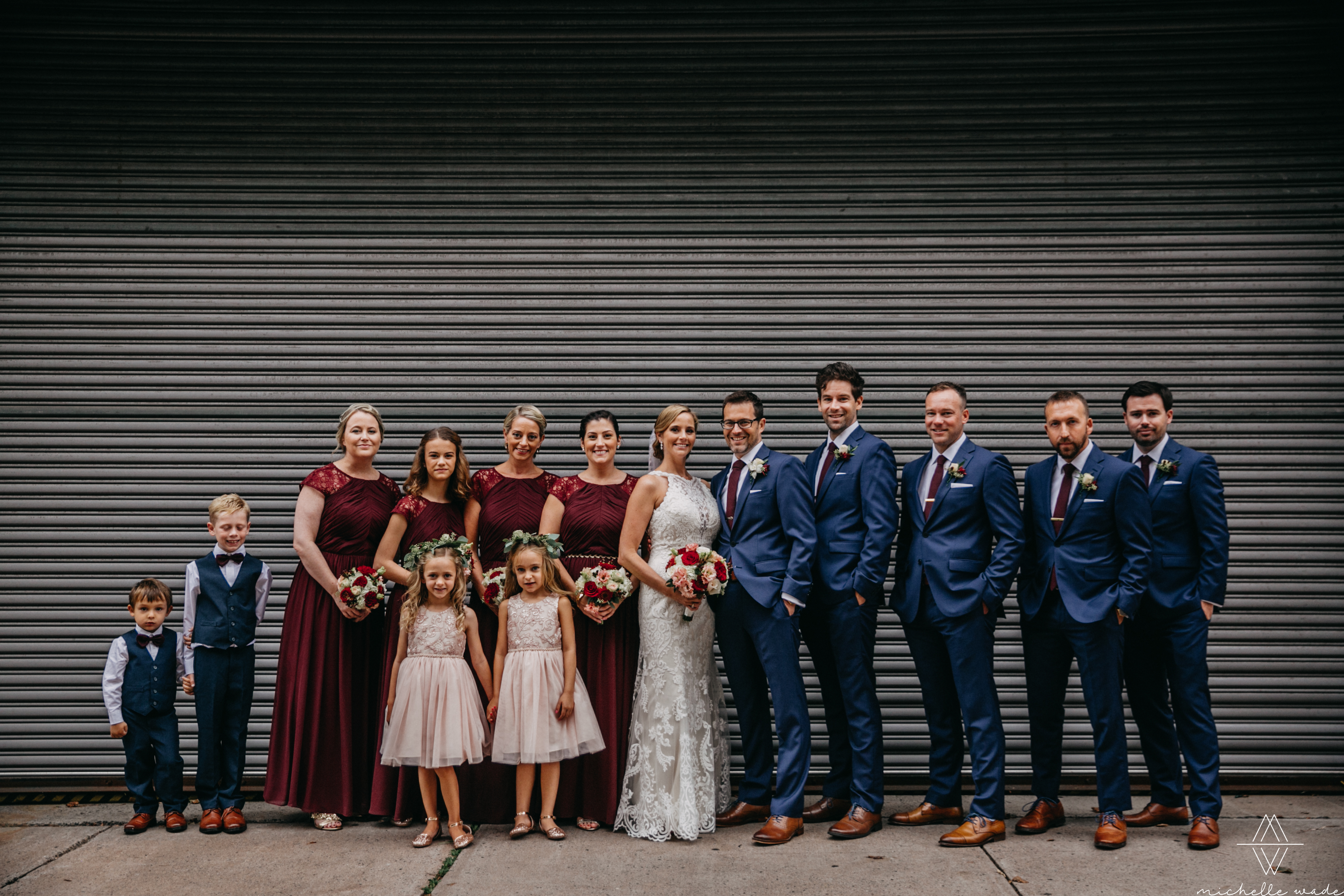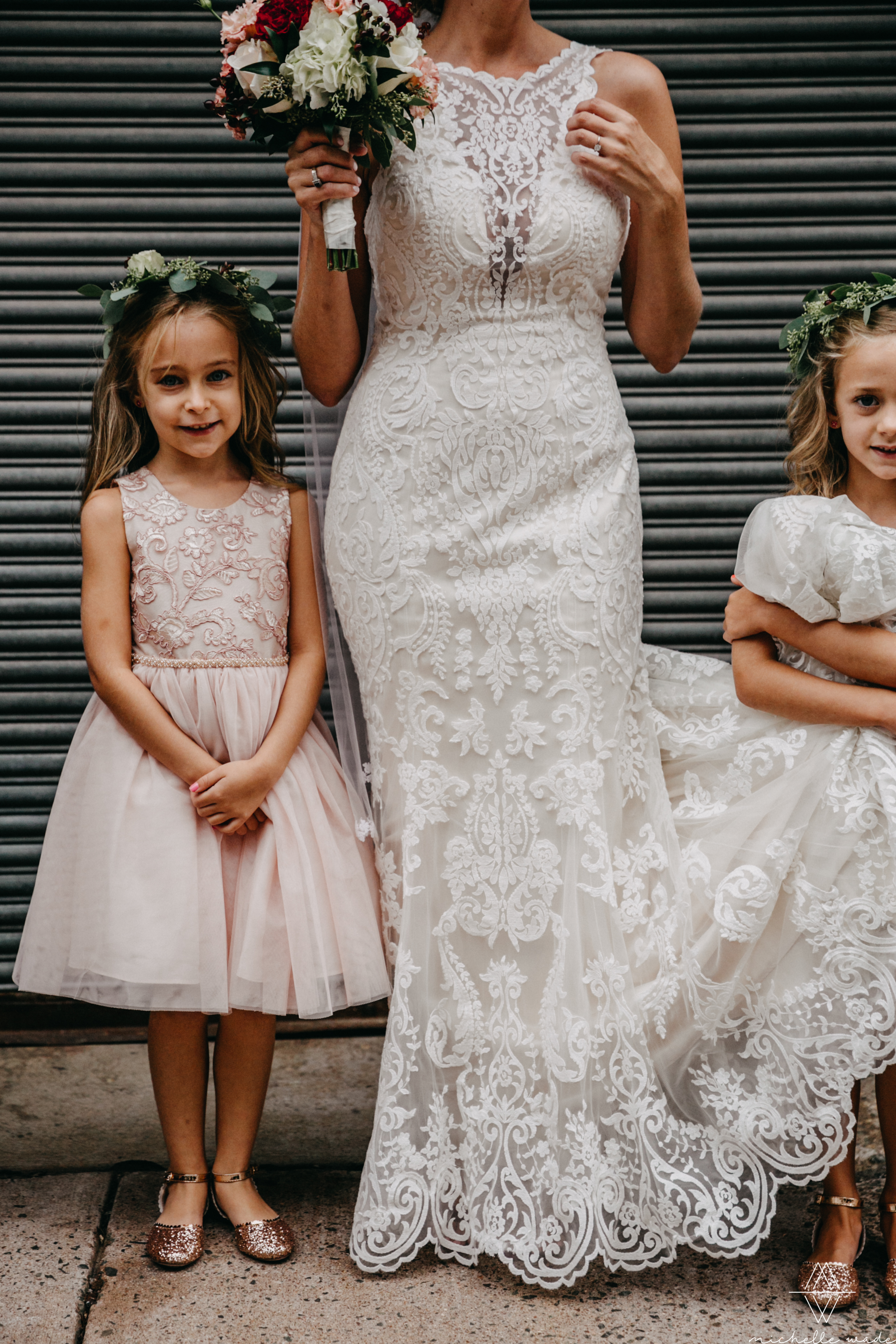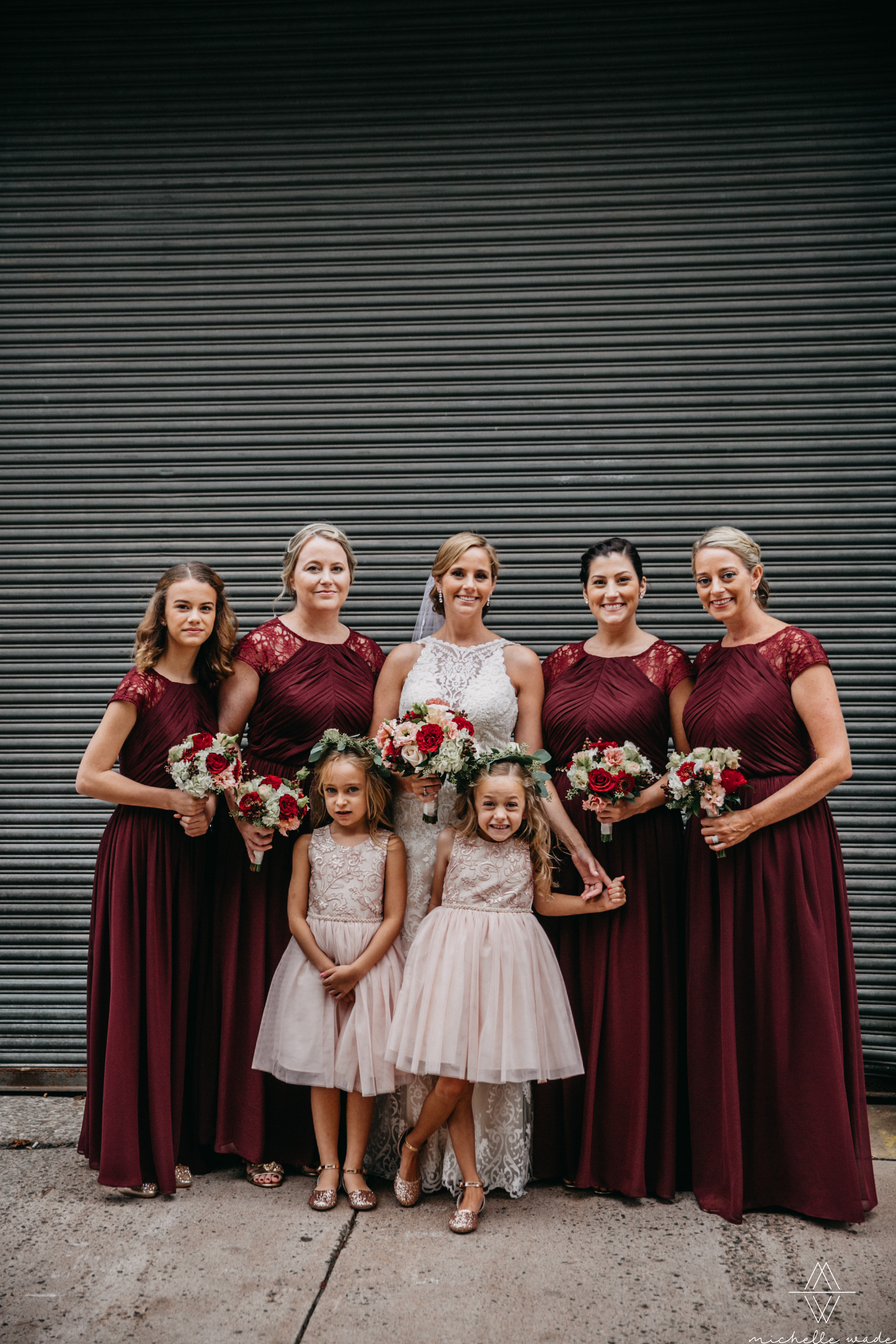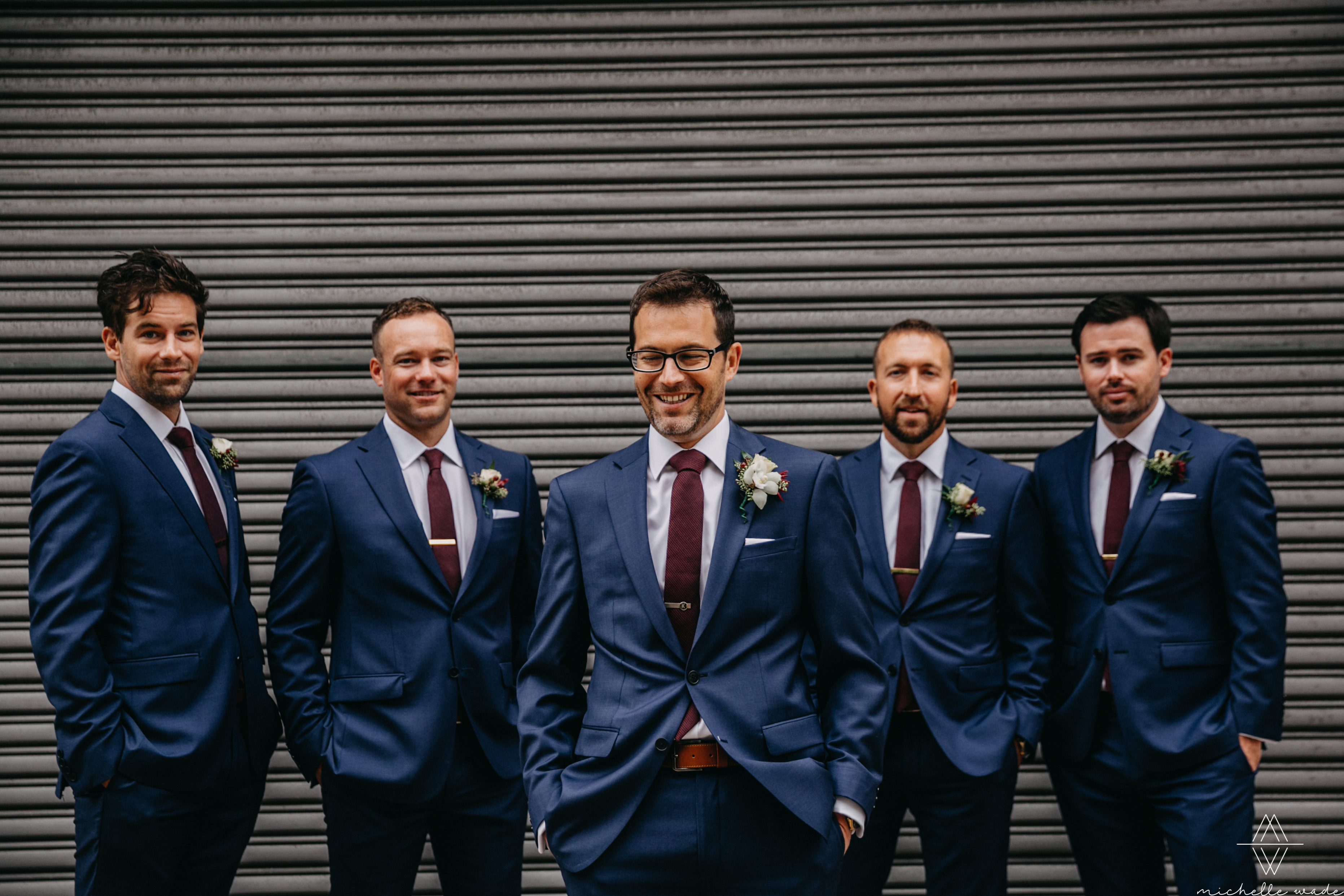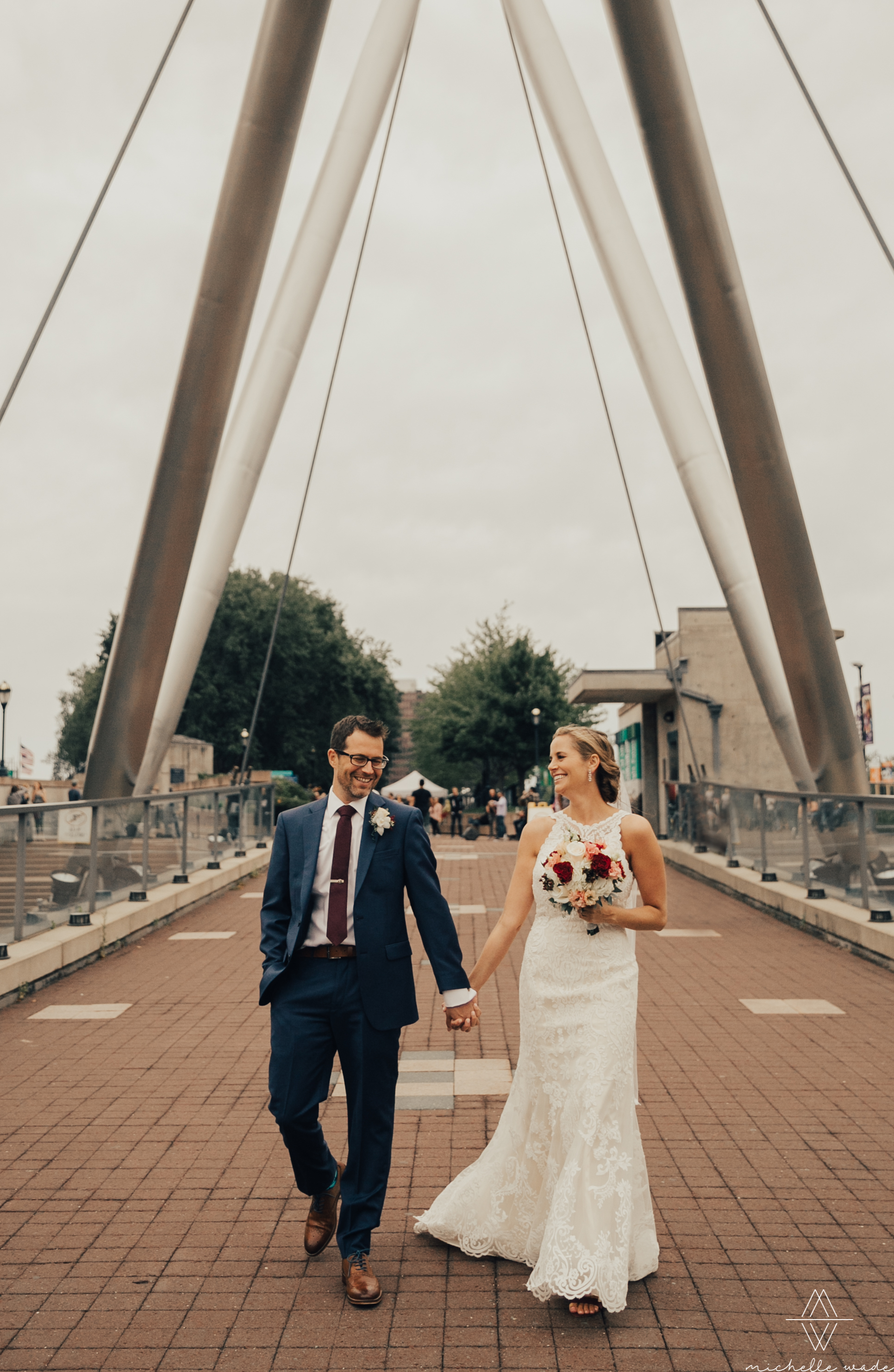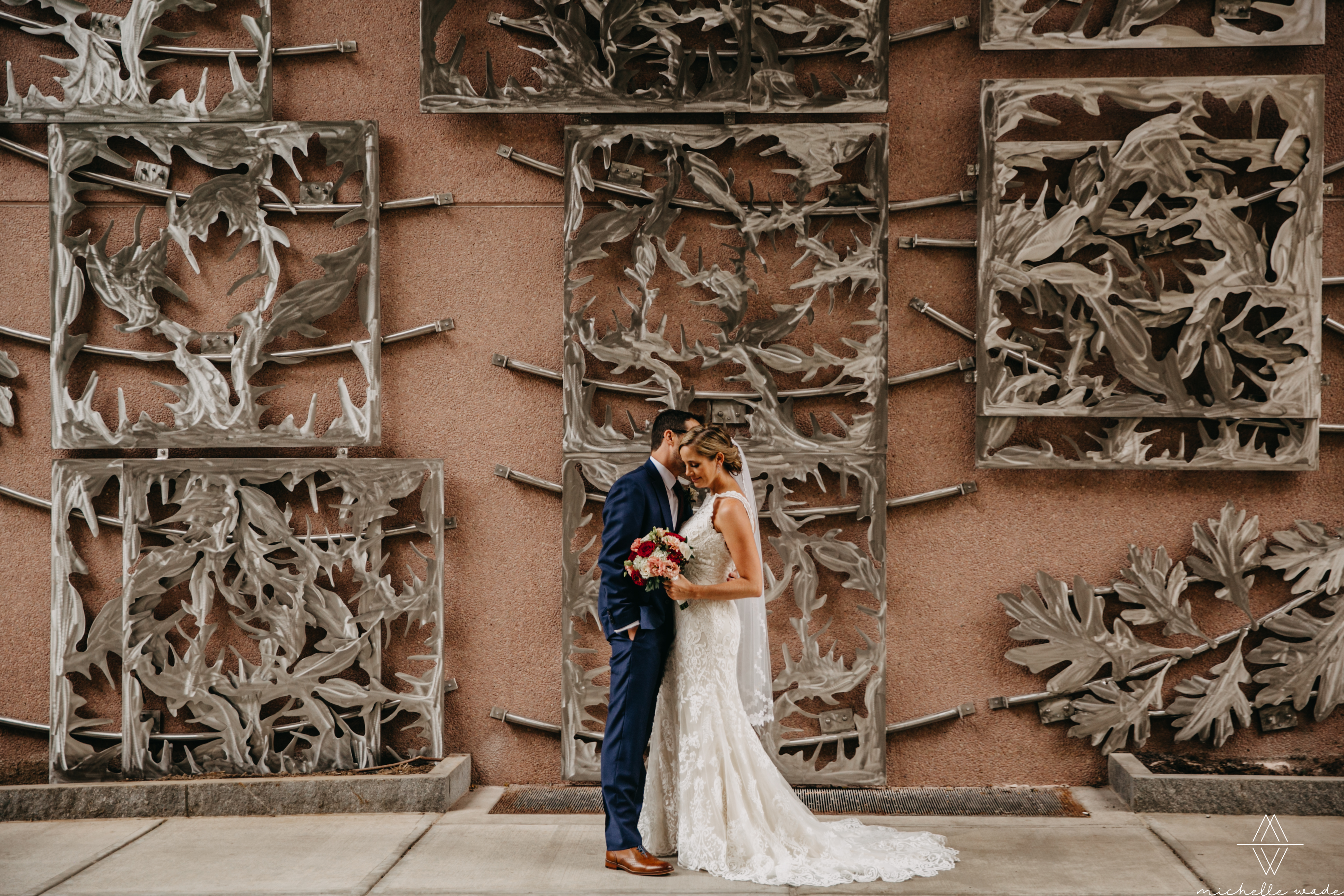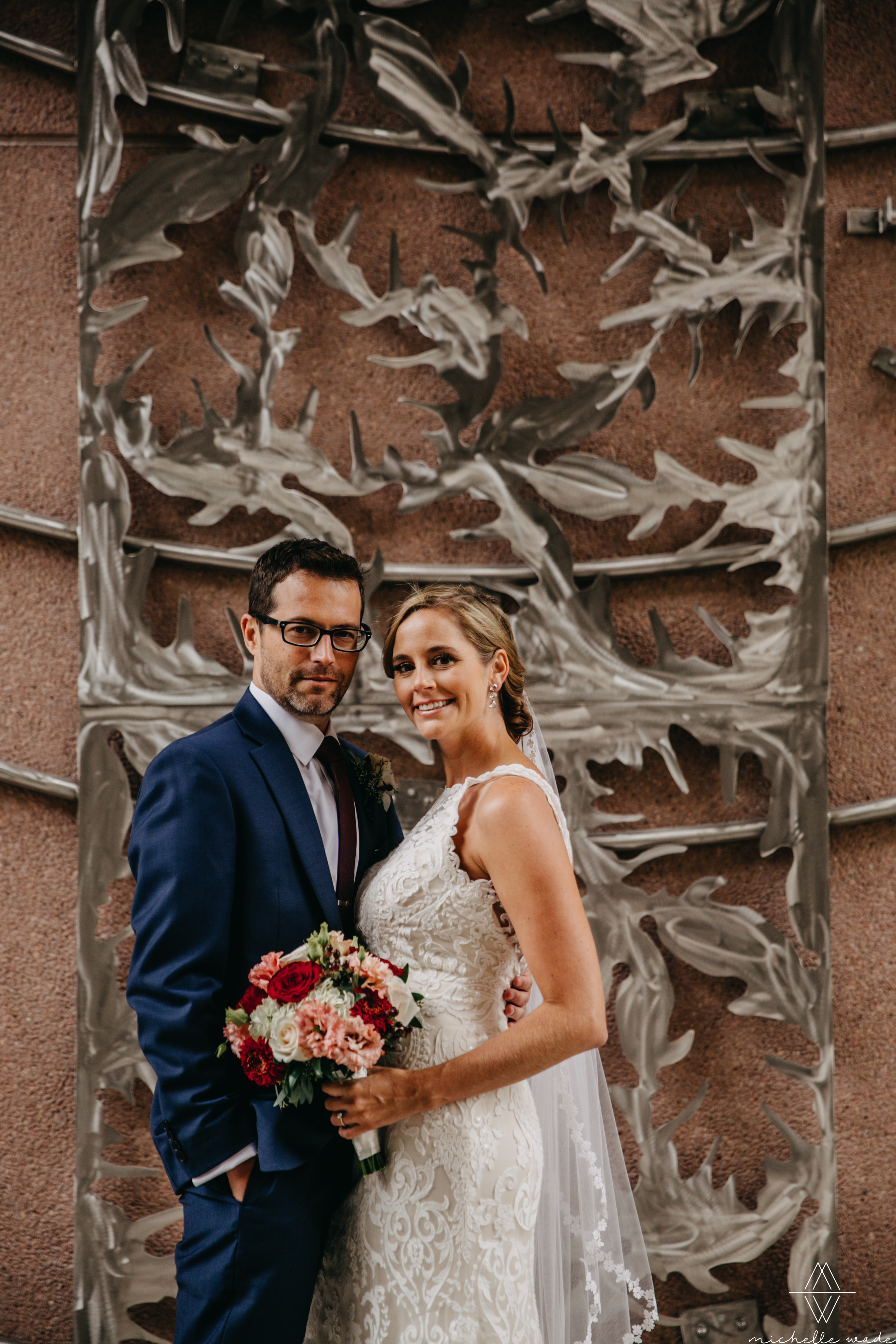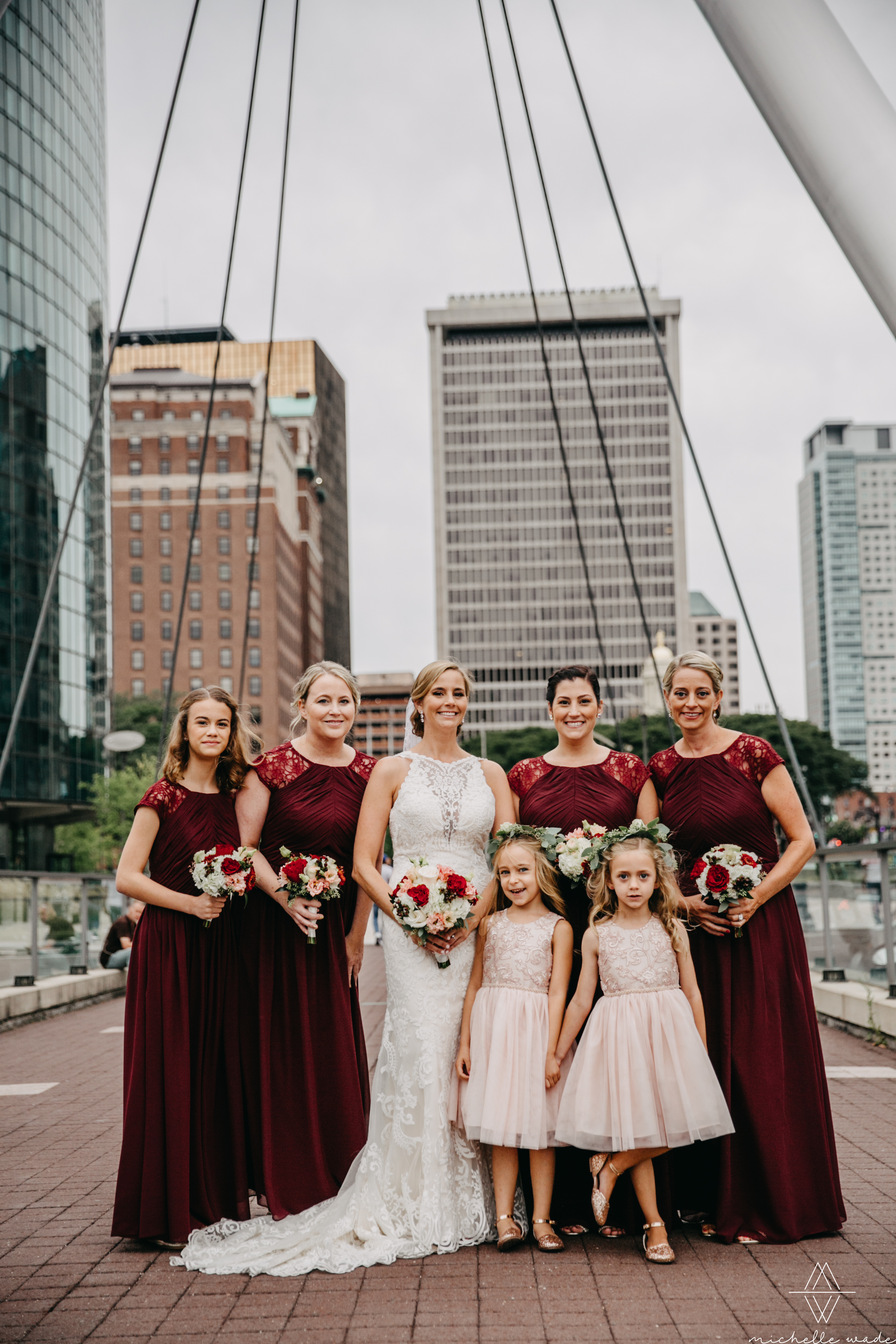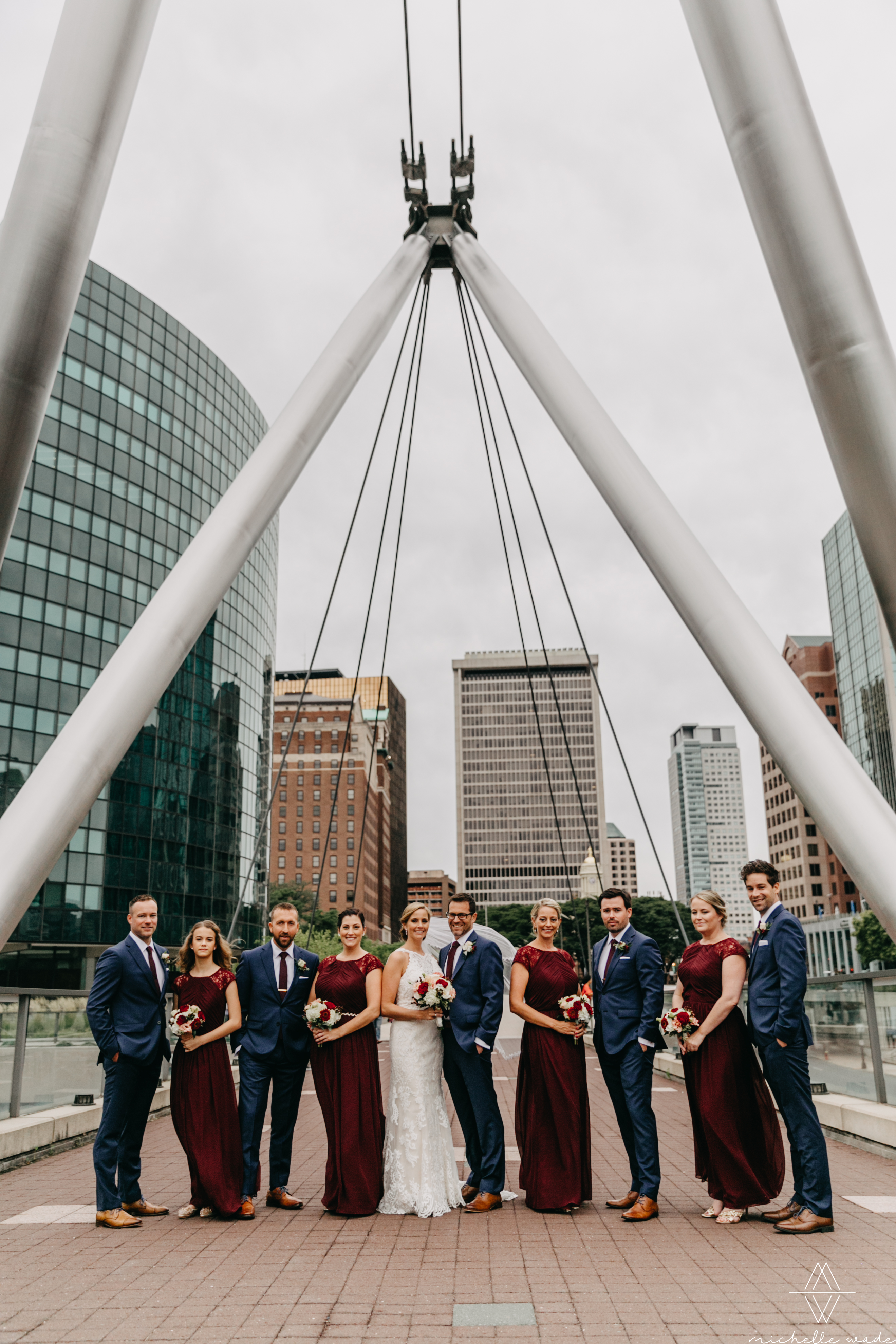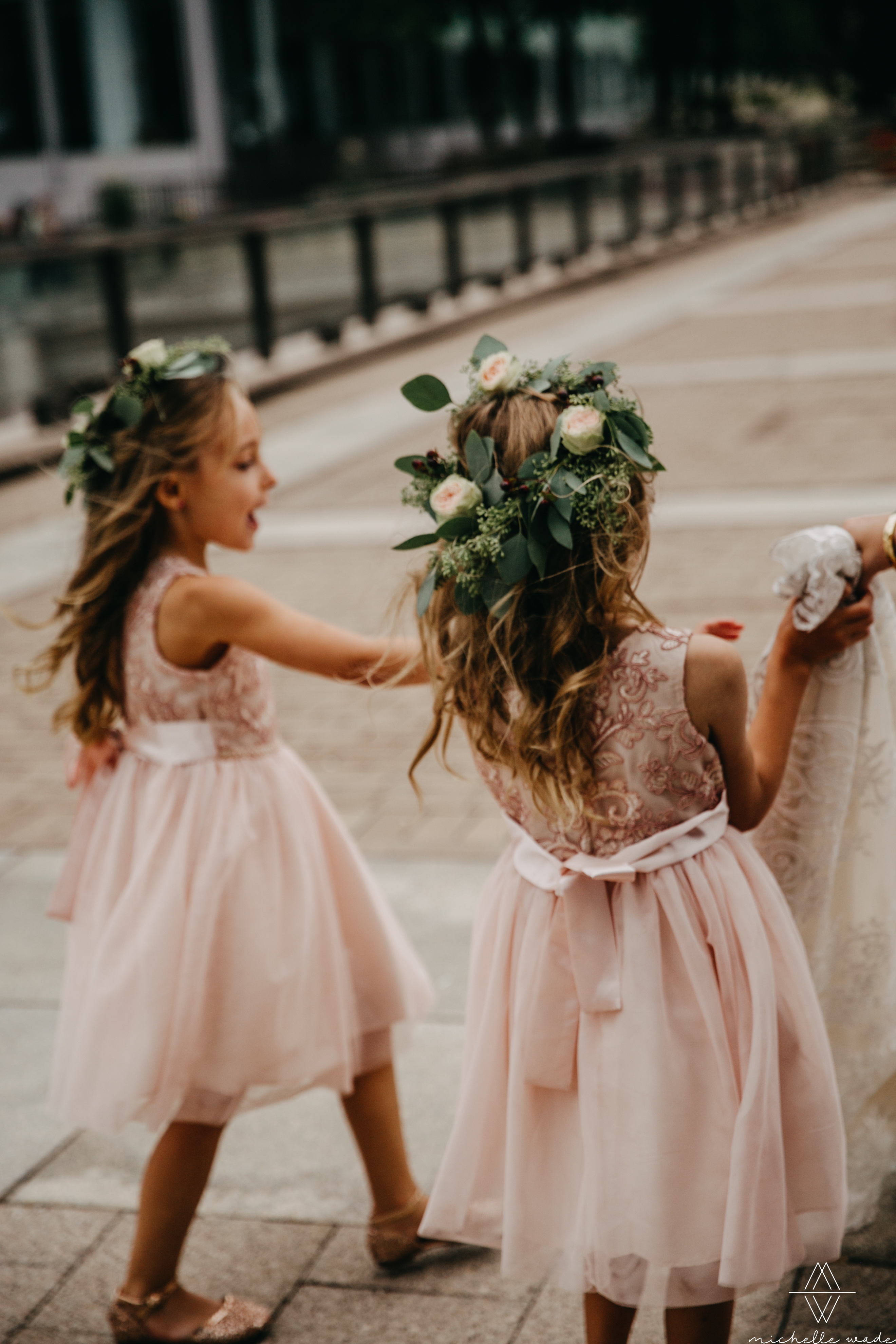 I absolutely adore these flowers girls. They're crowns are to die for!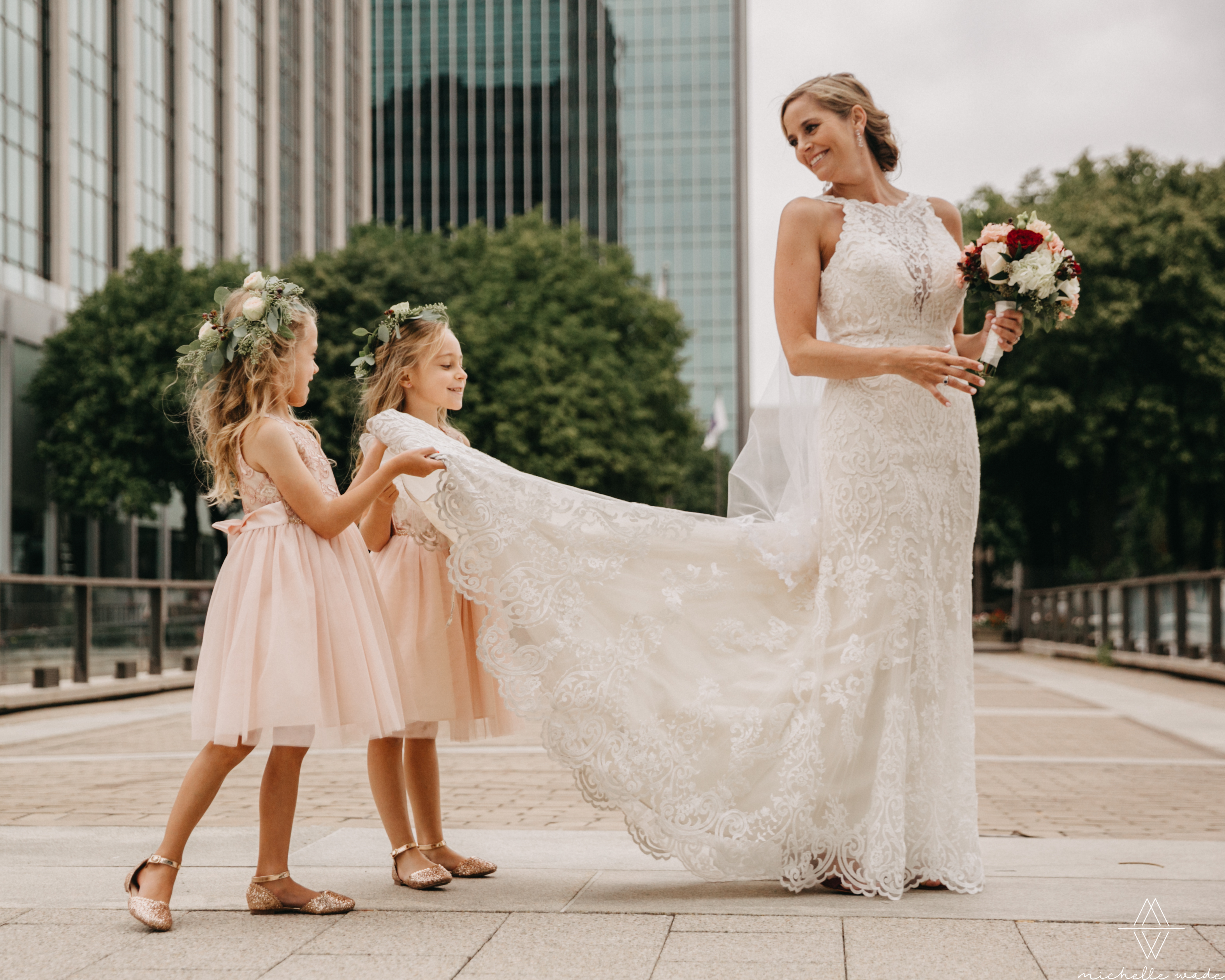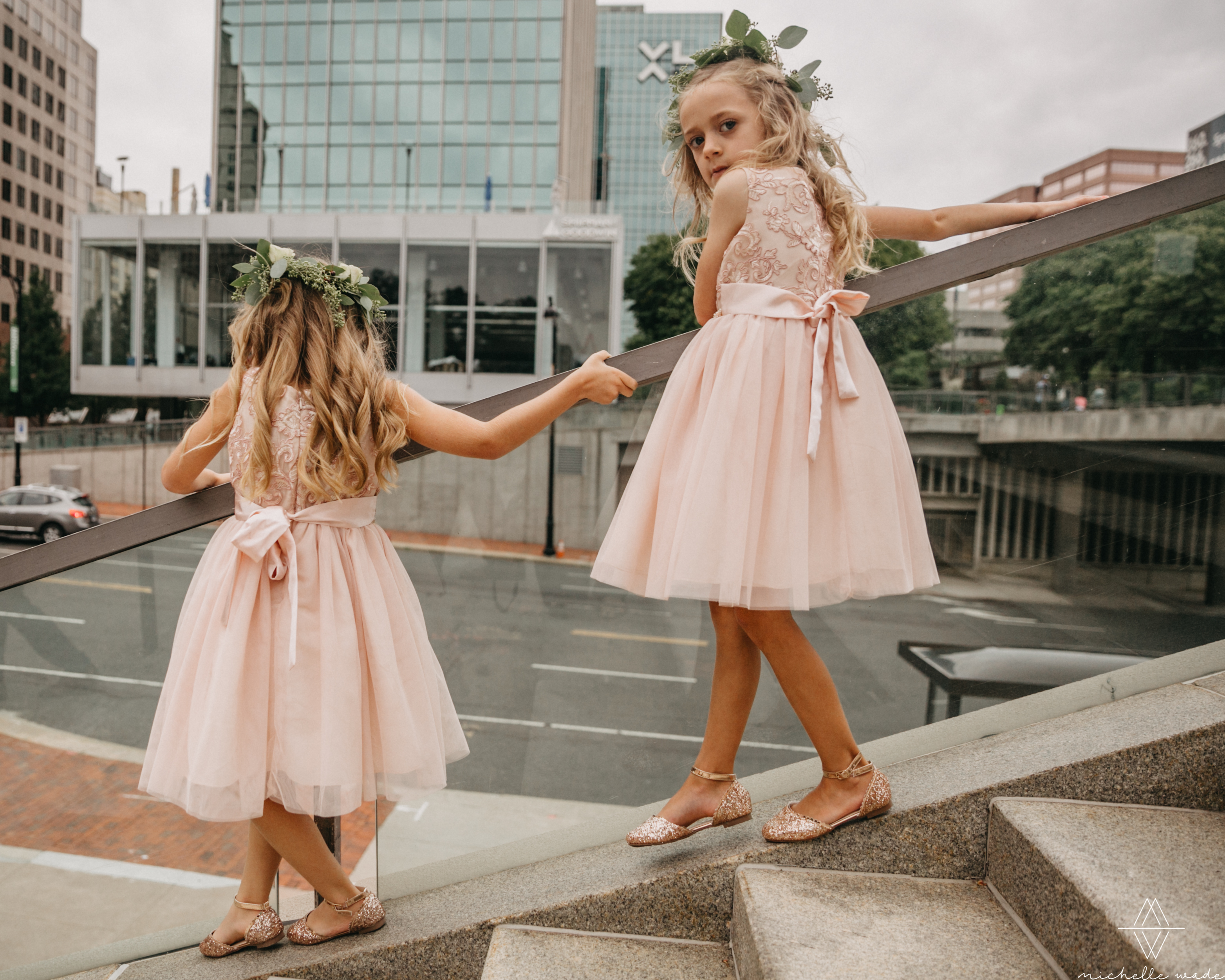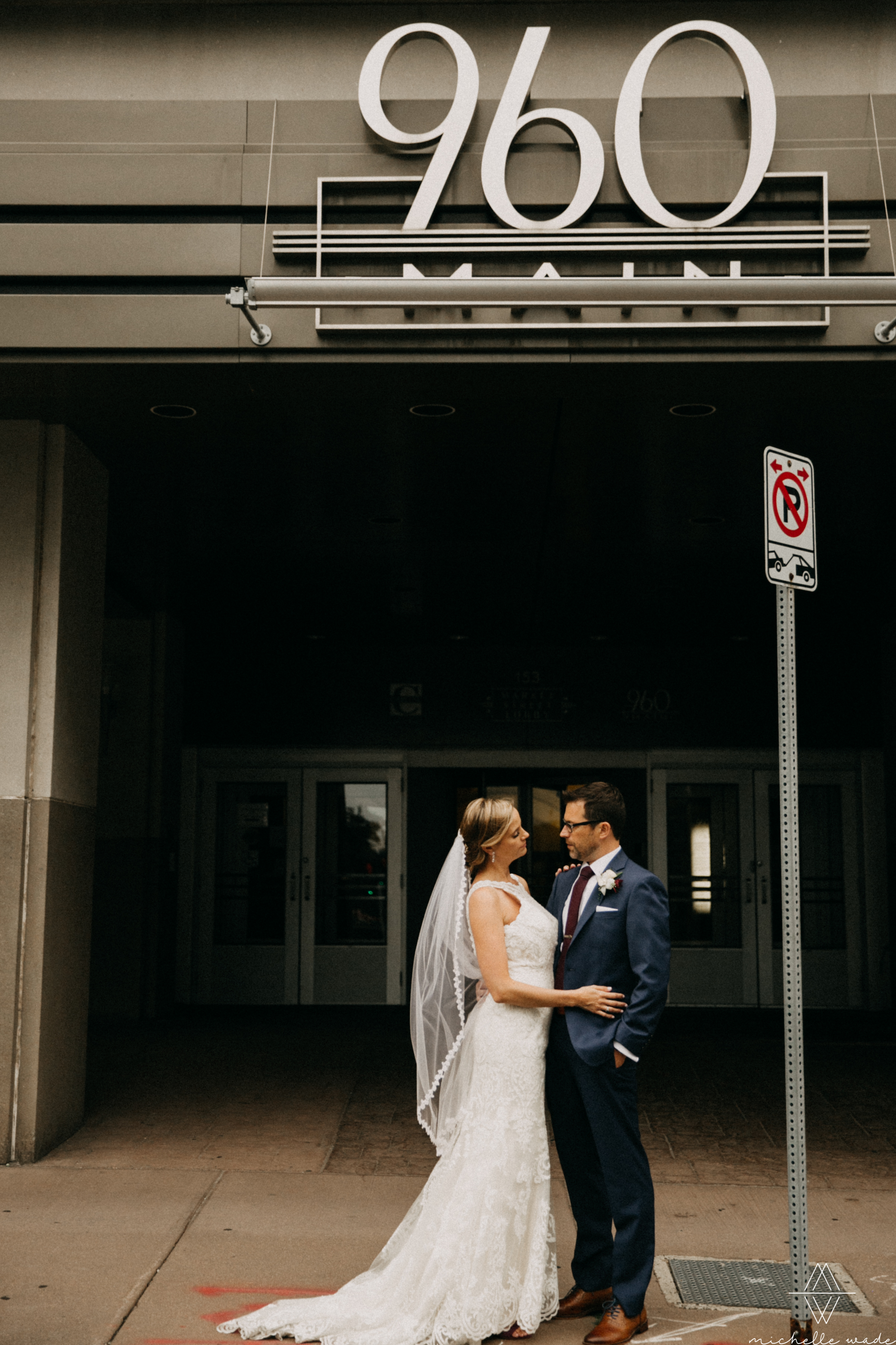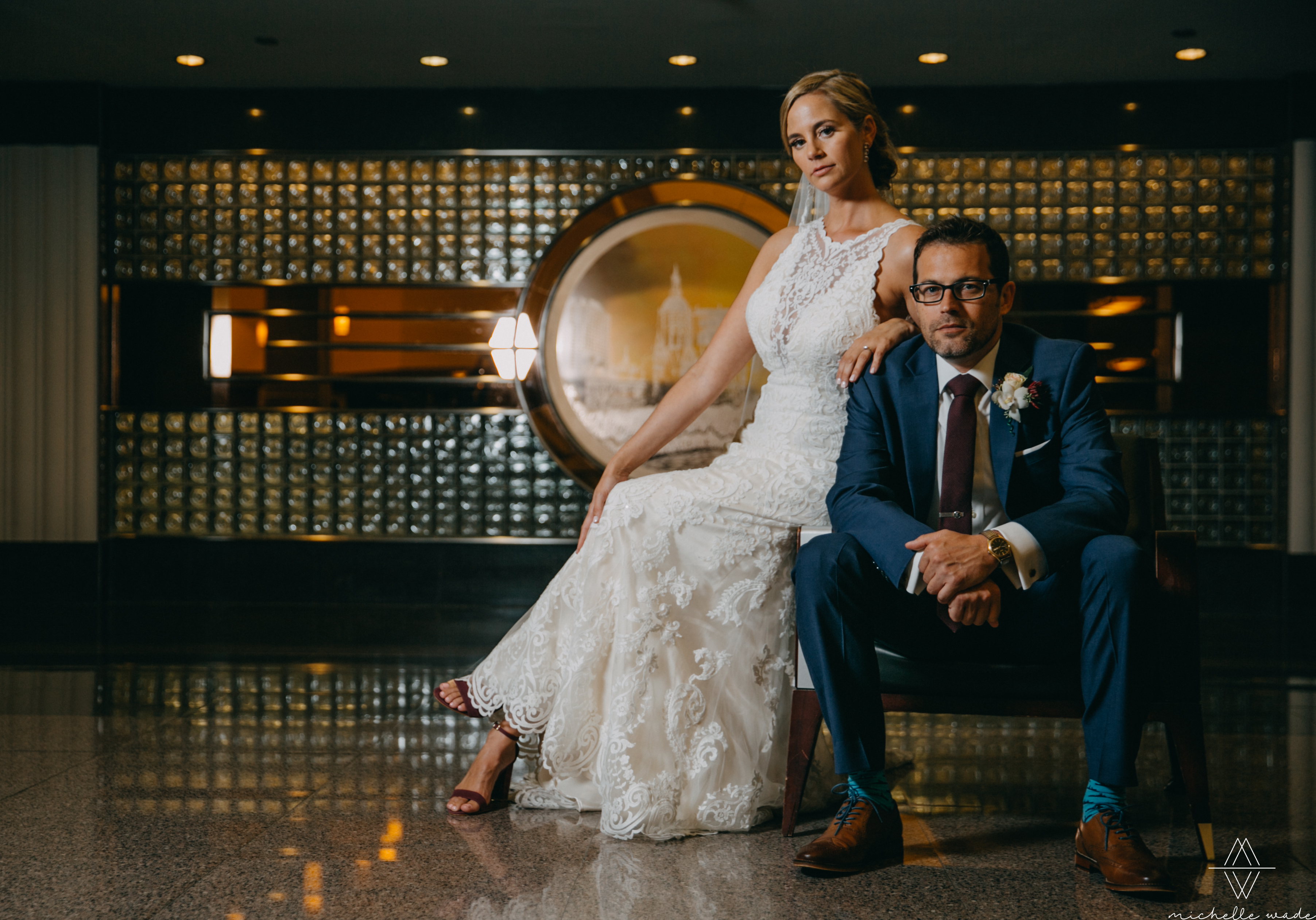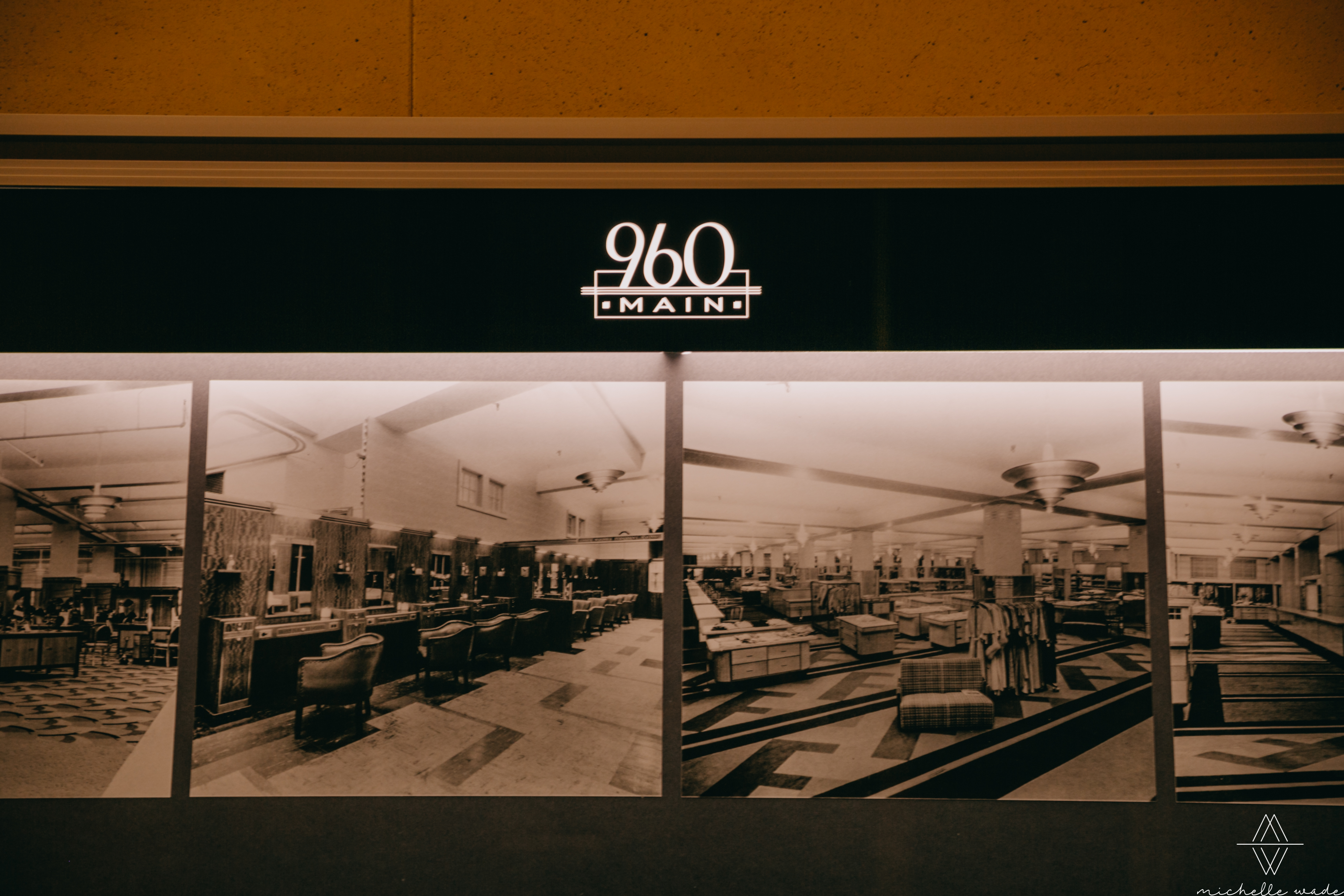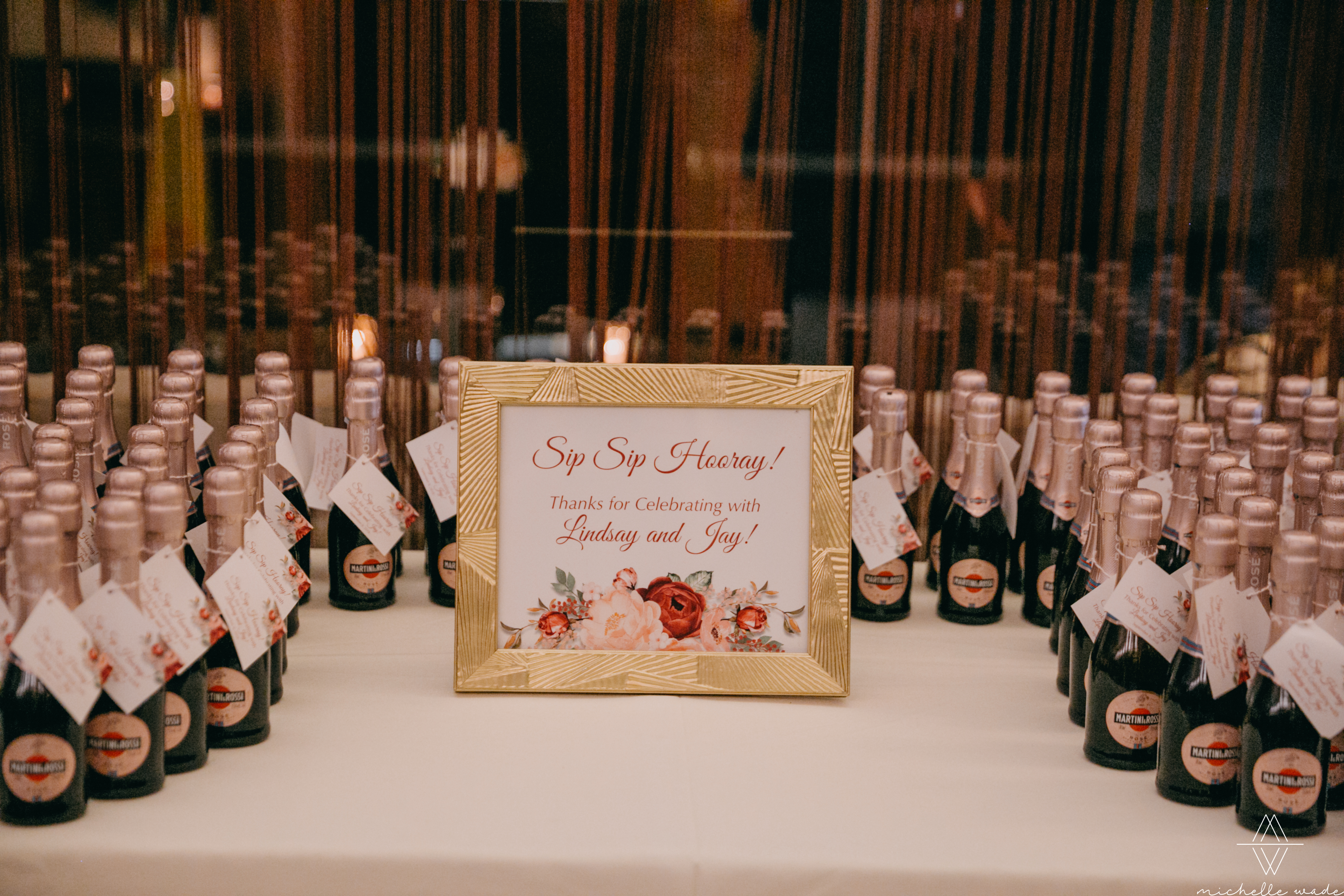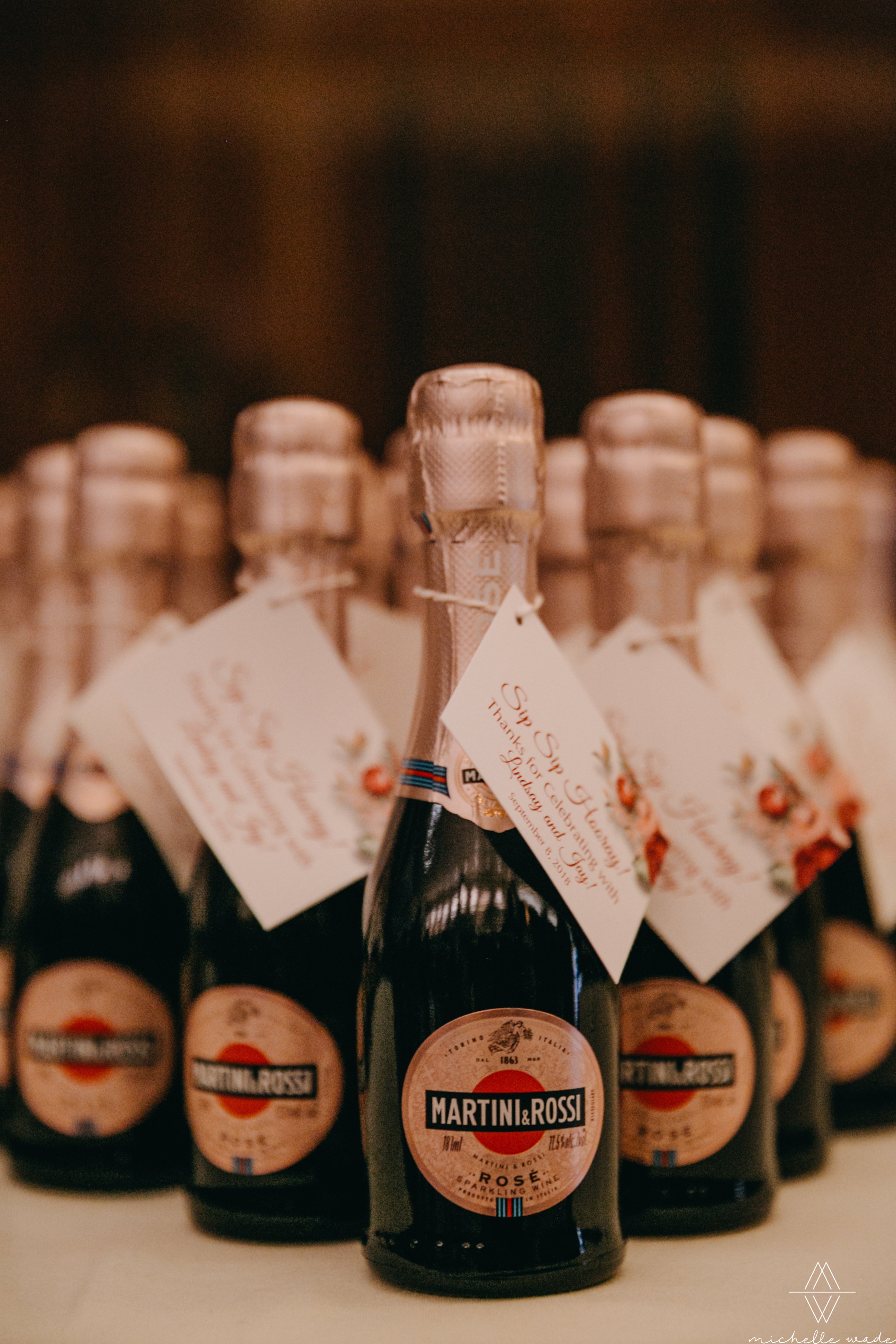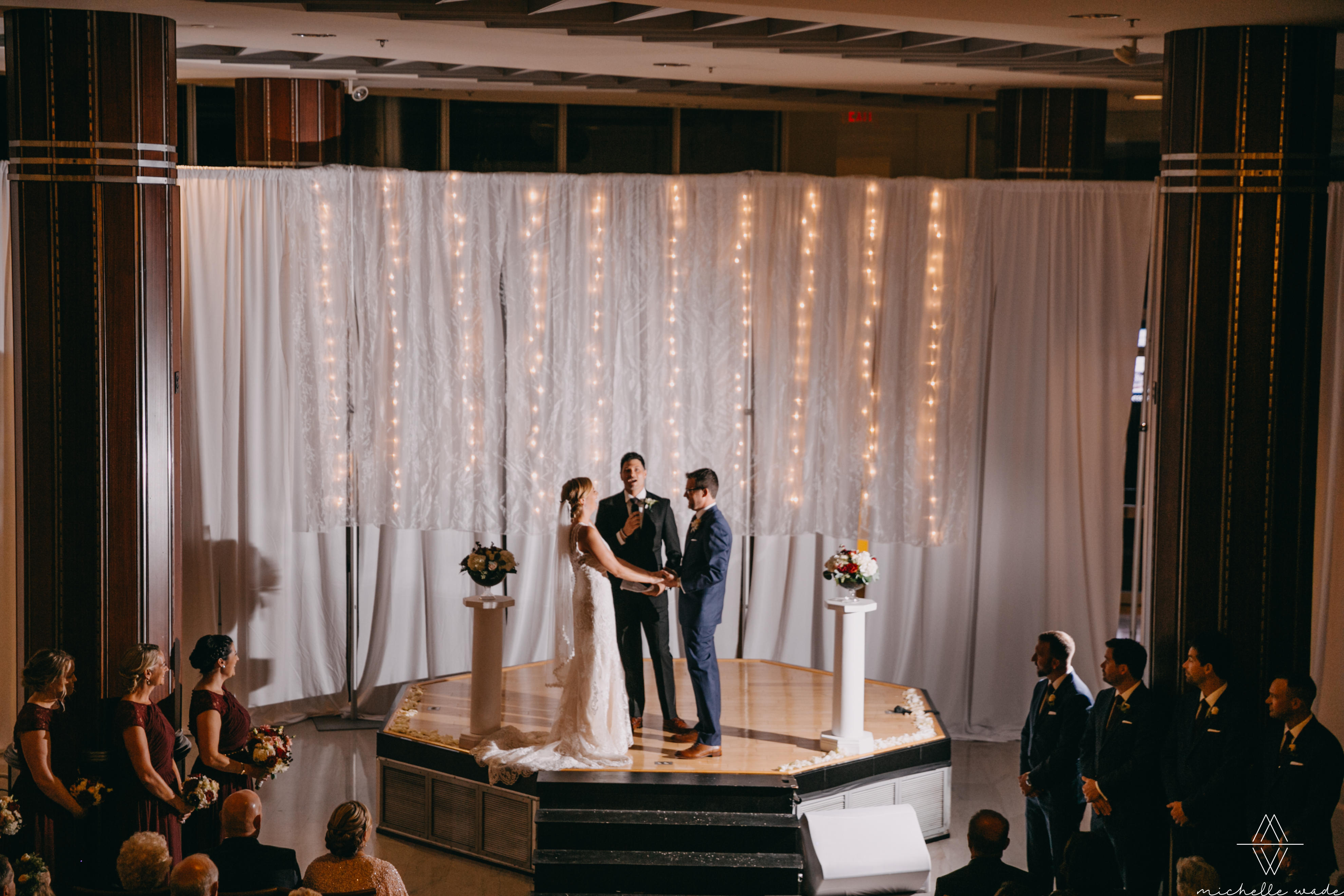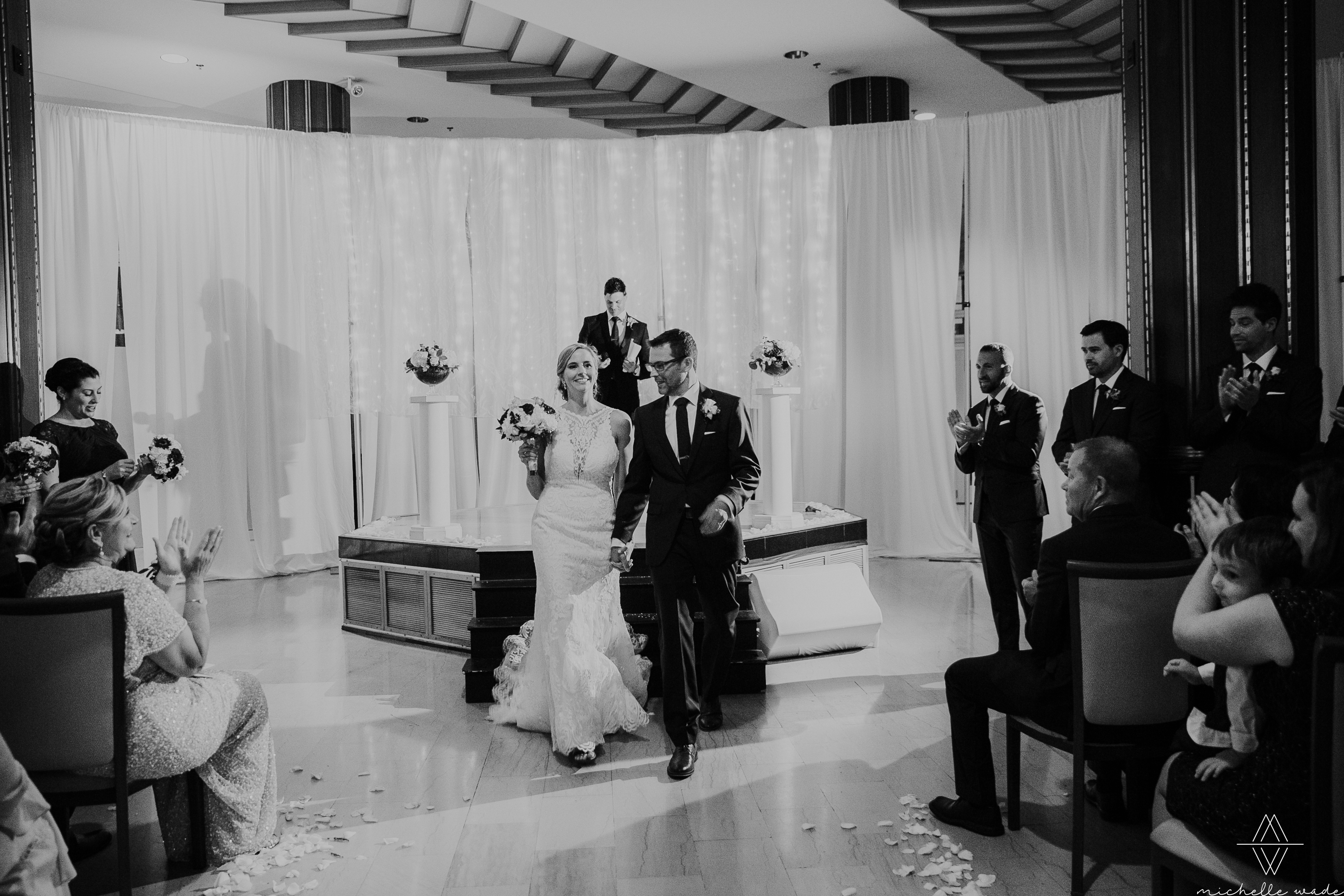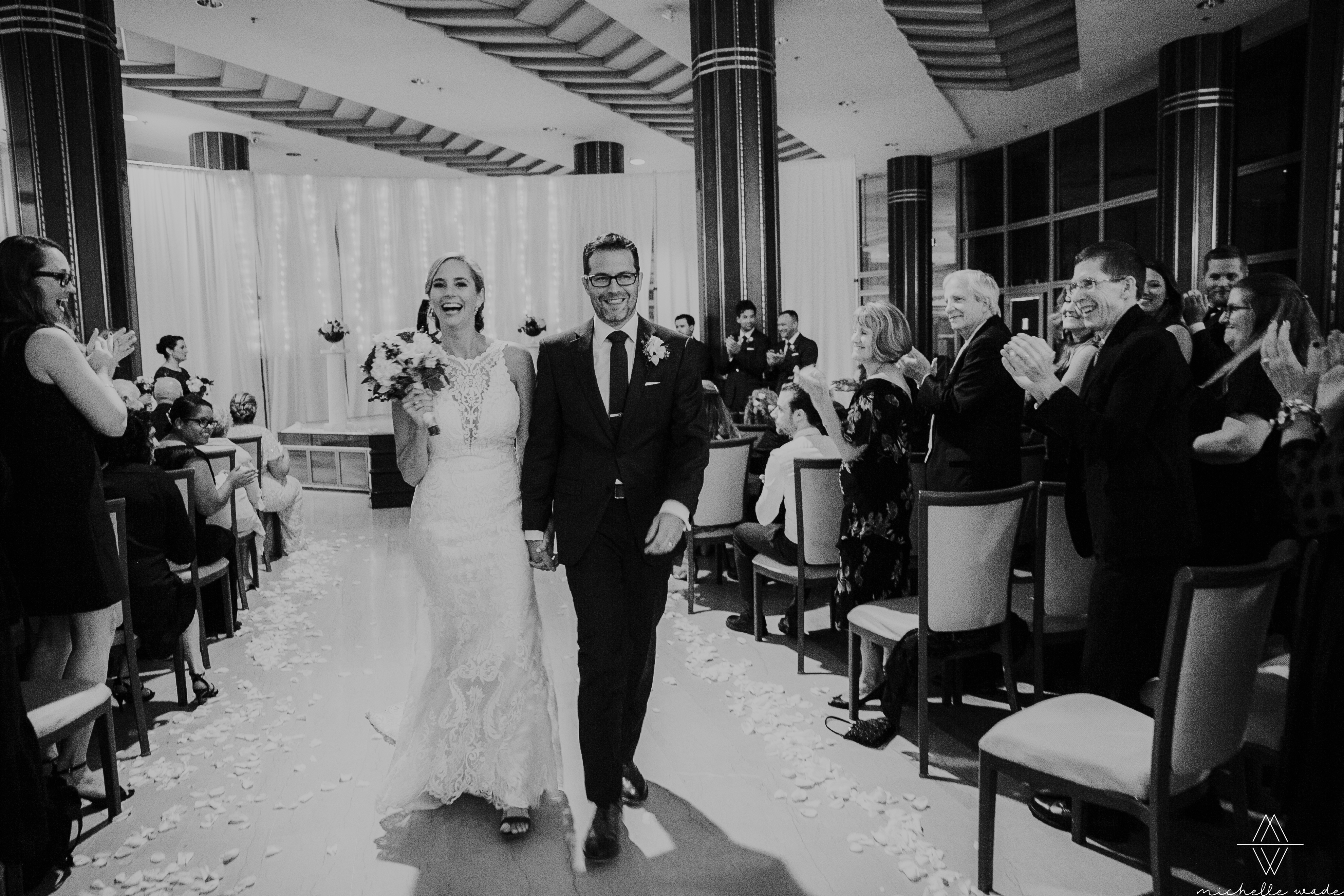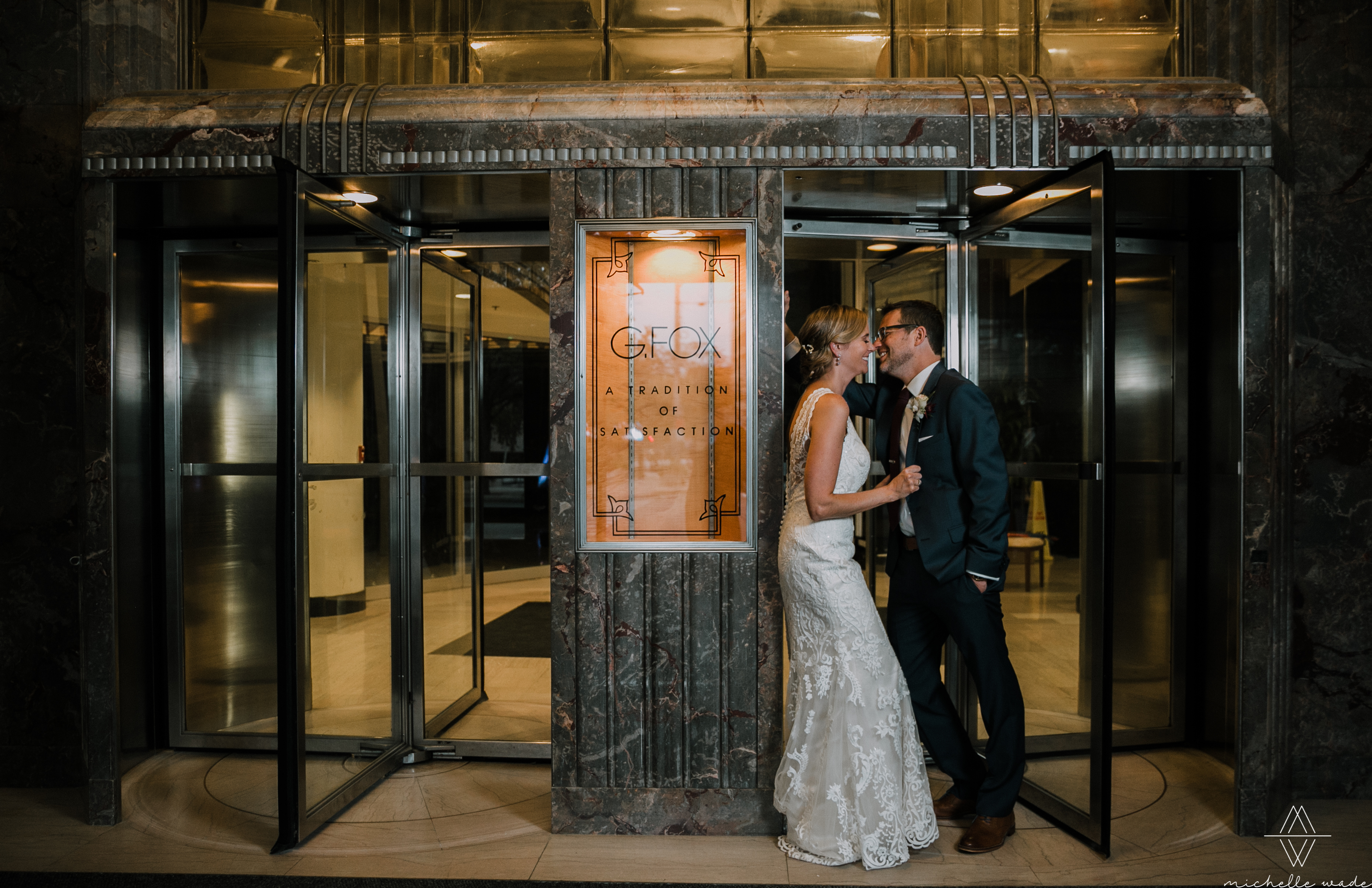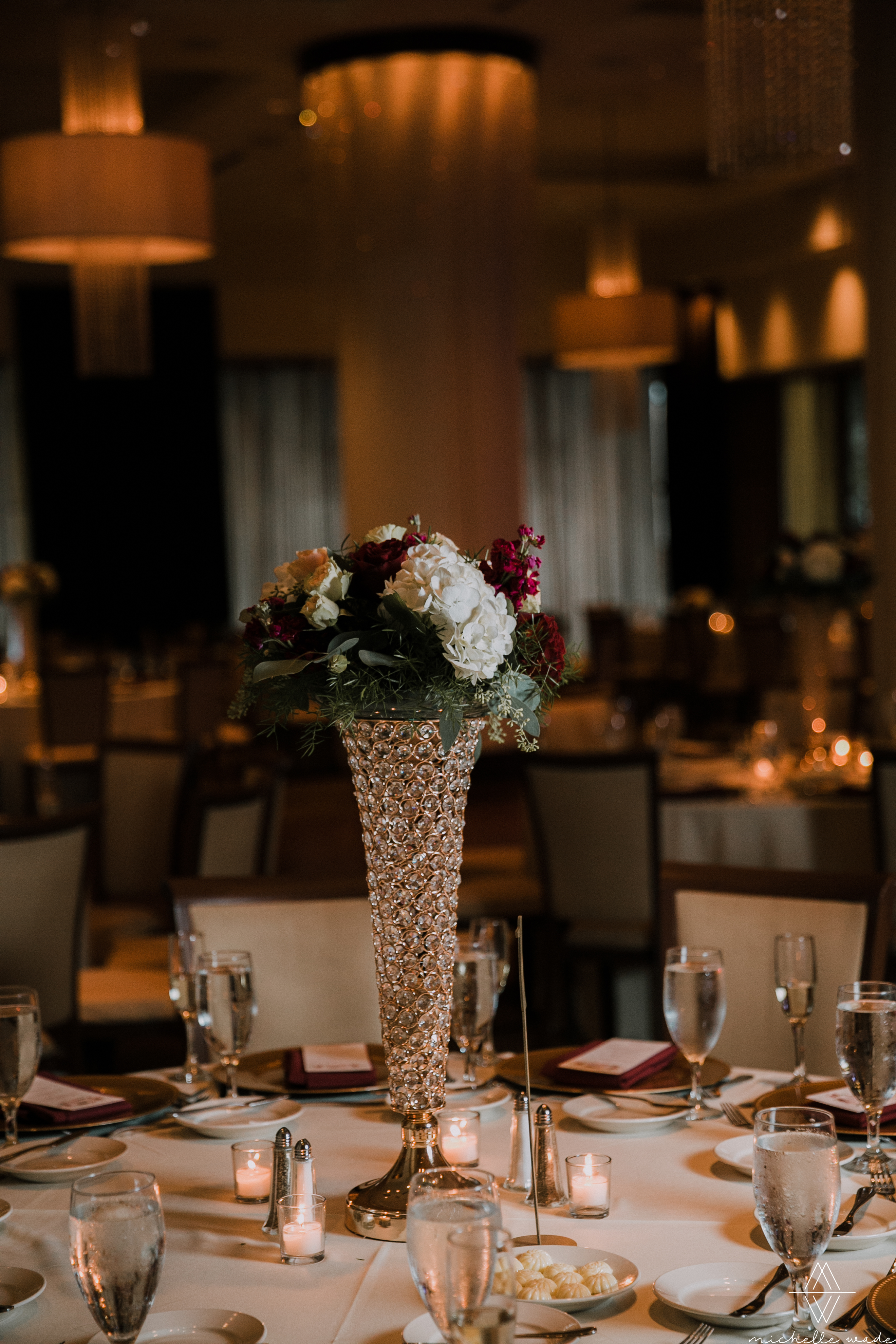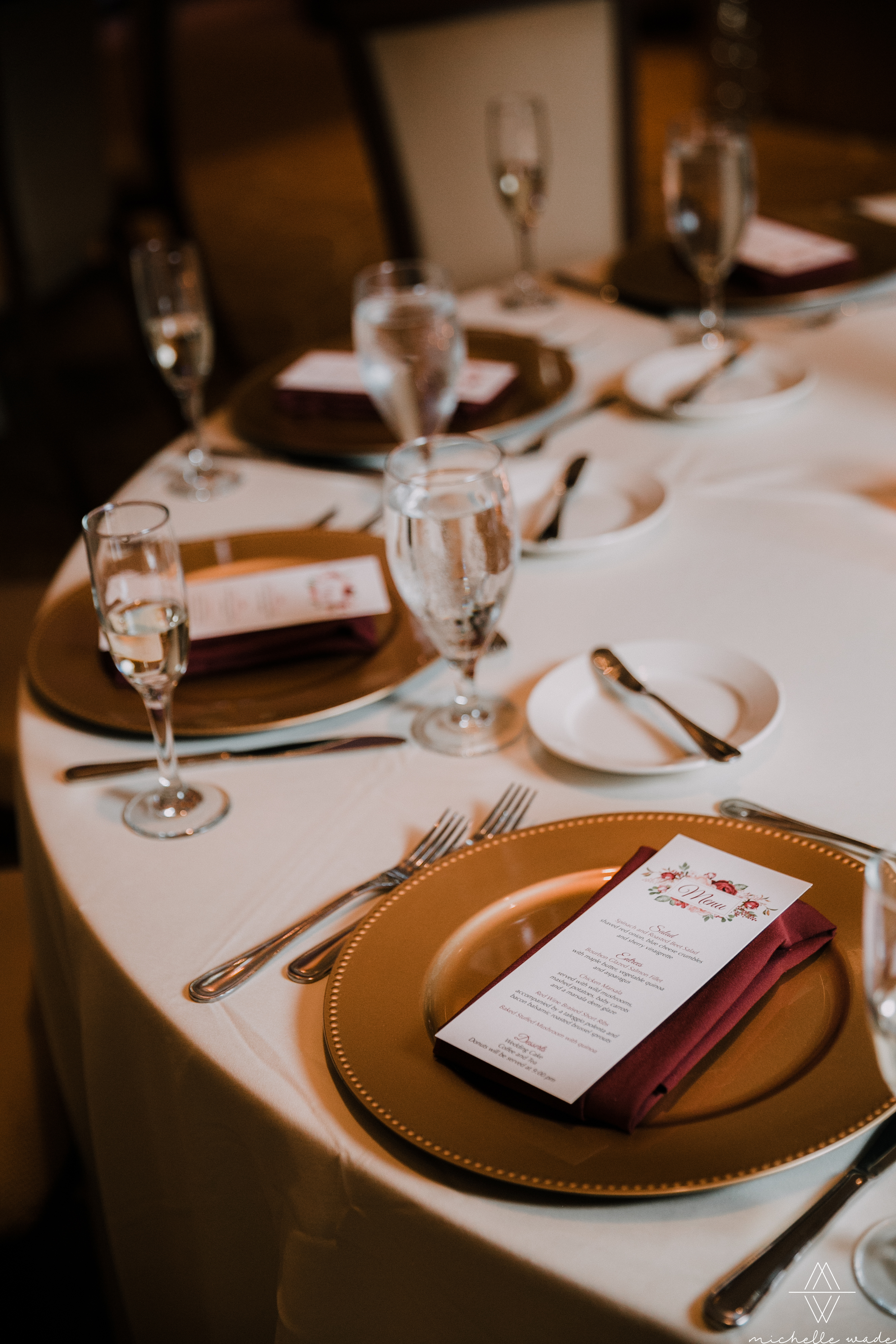 The G Fox is a beautiful building and The Marquee Events does a superb job with all the little wedding day details.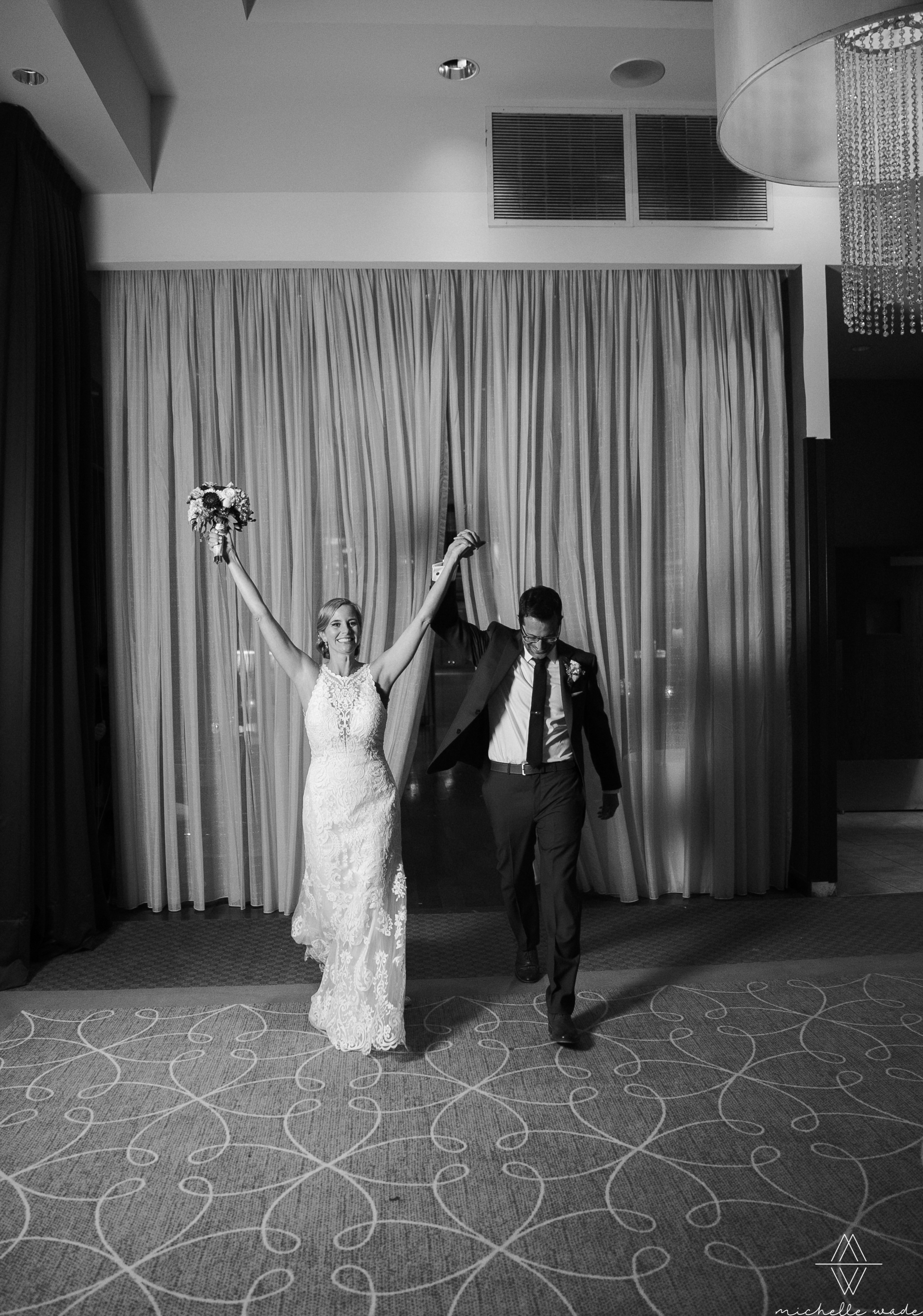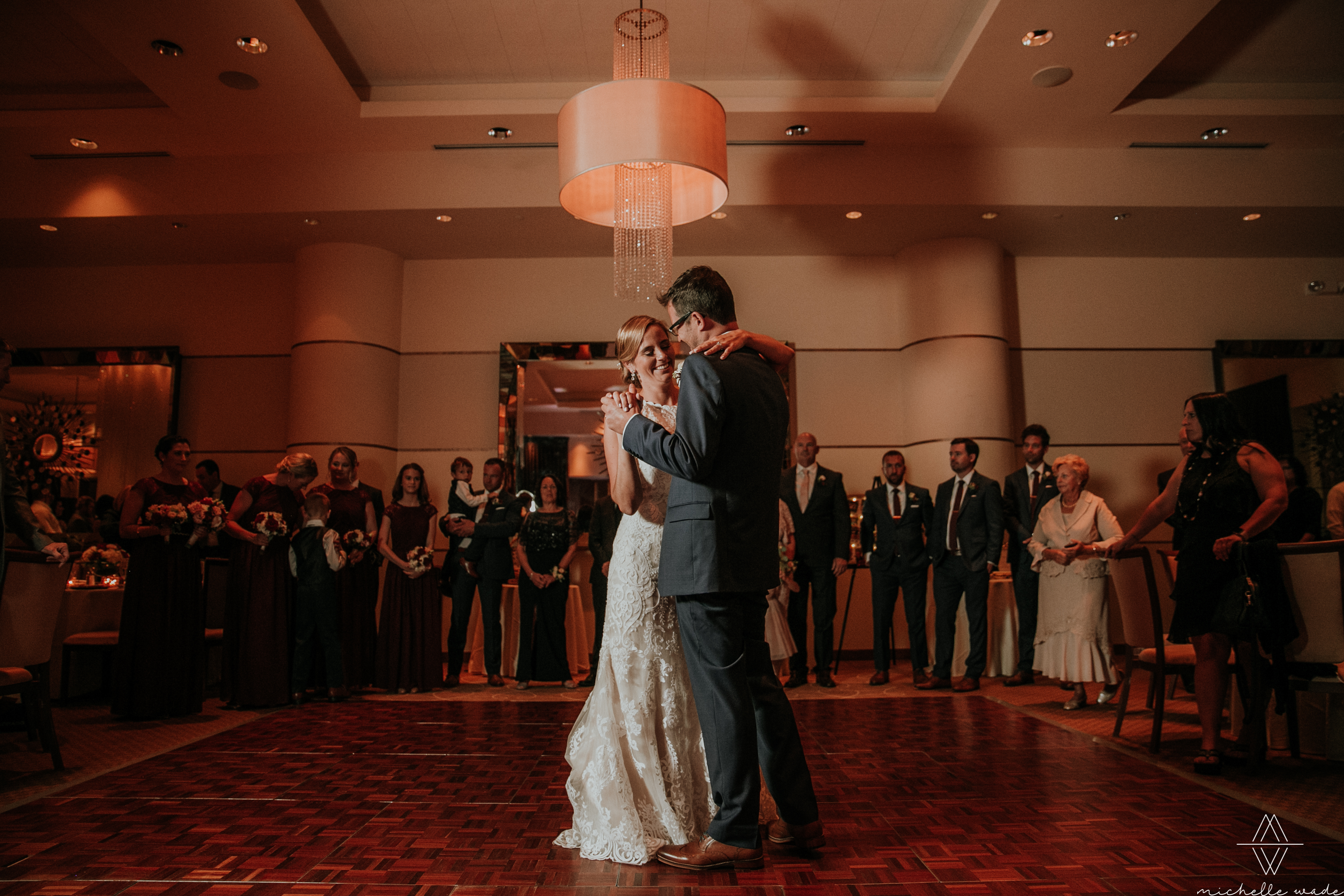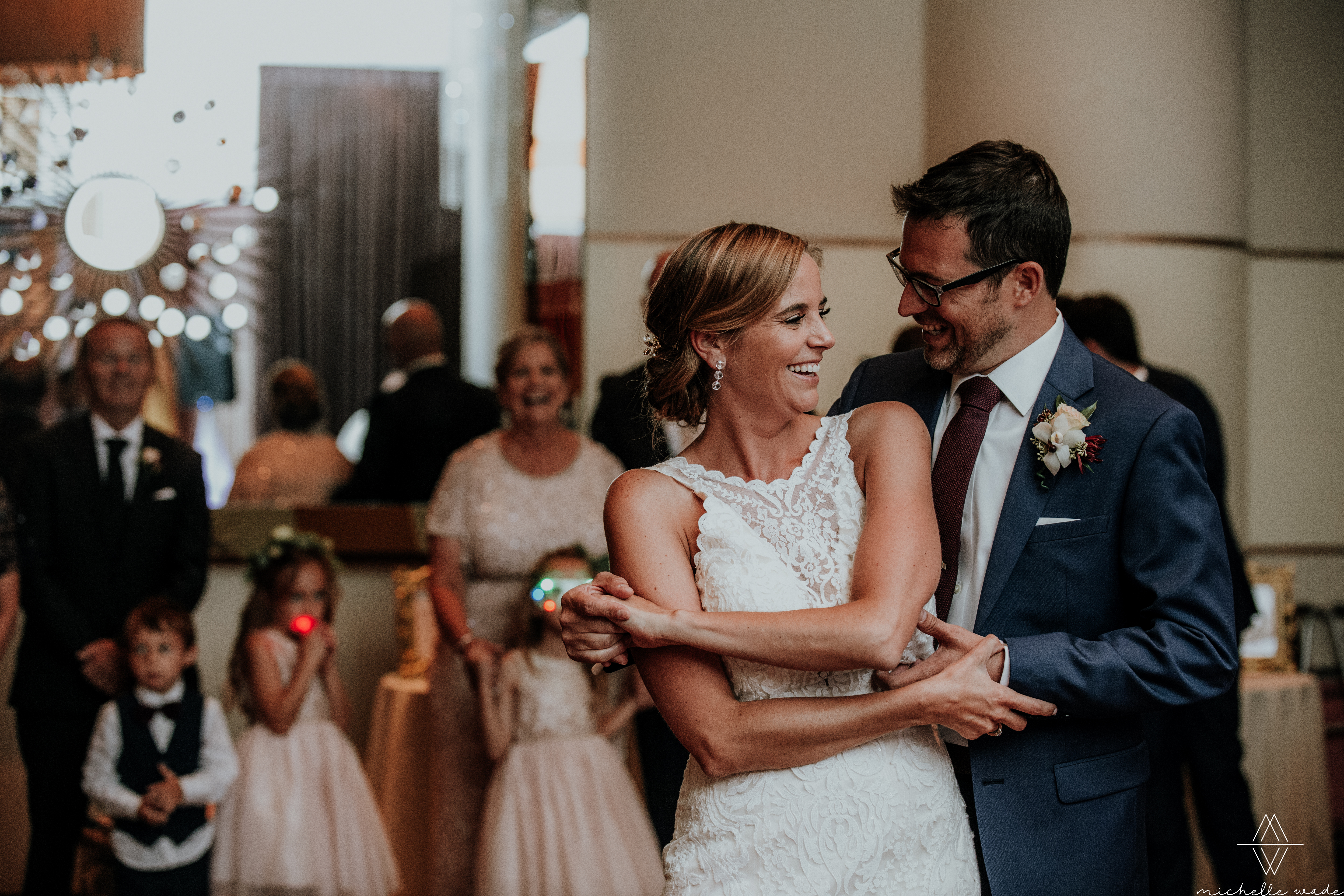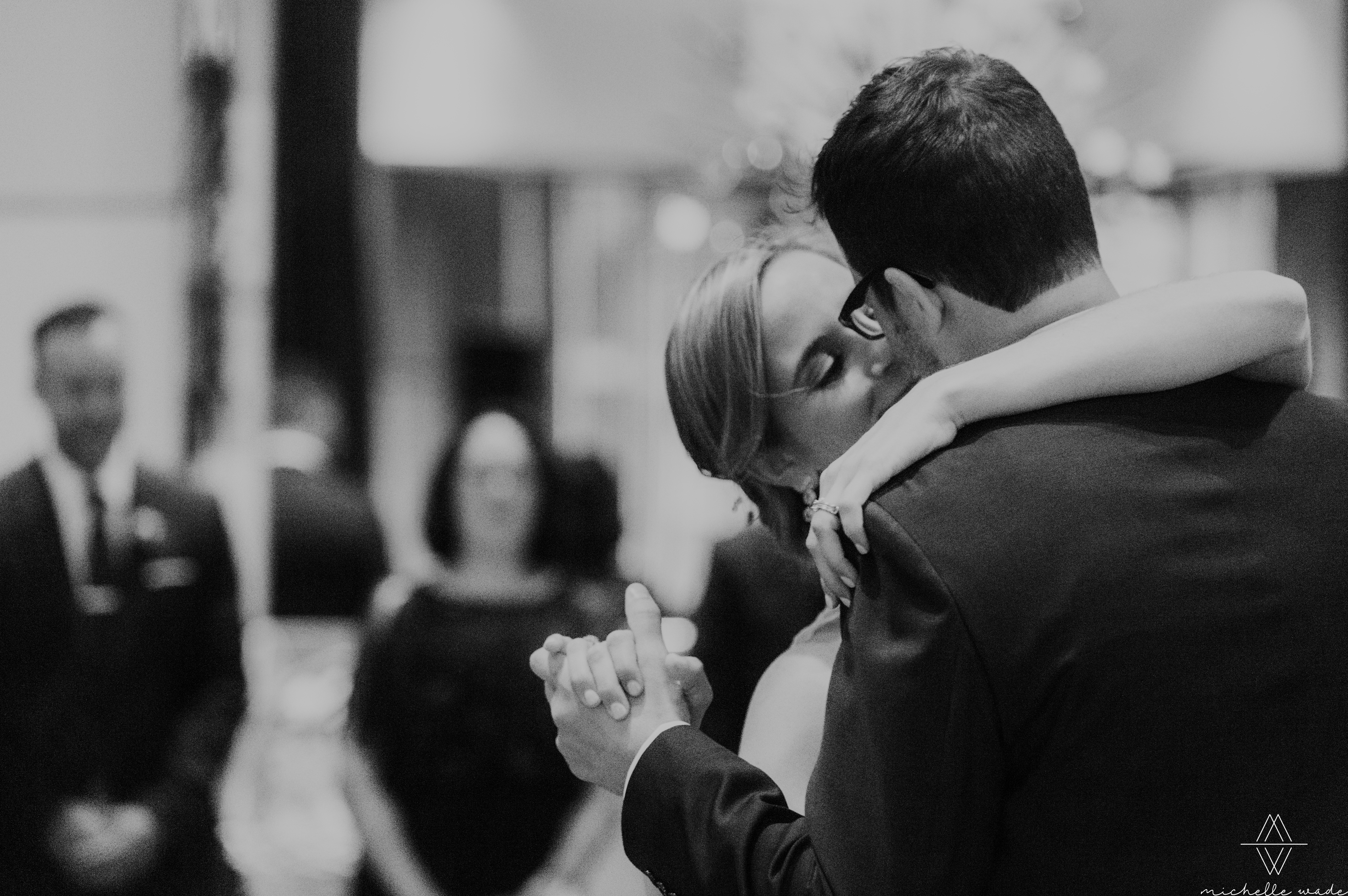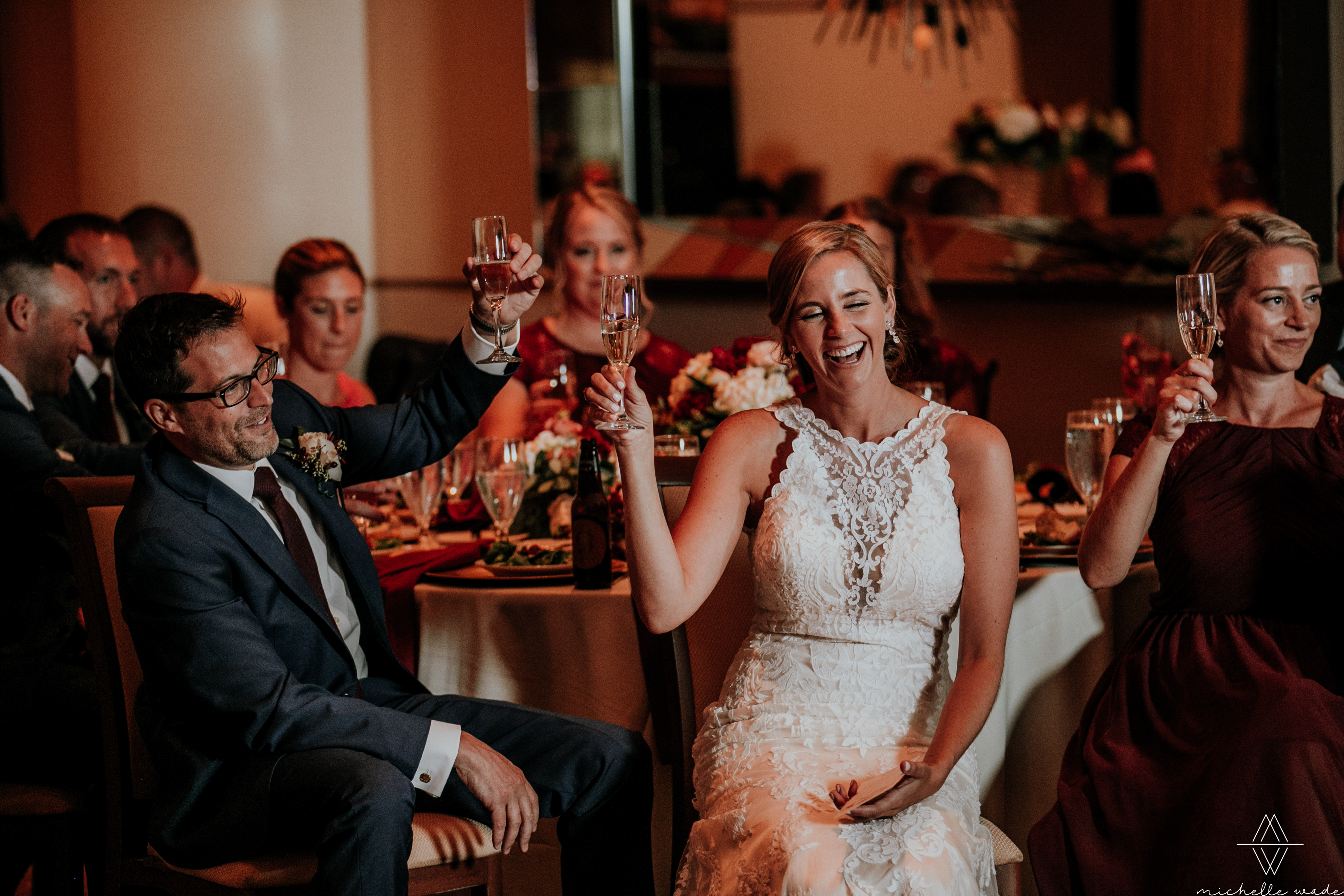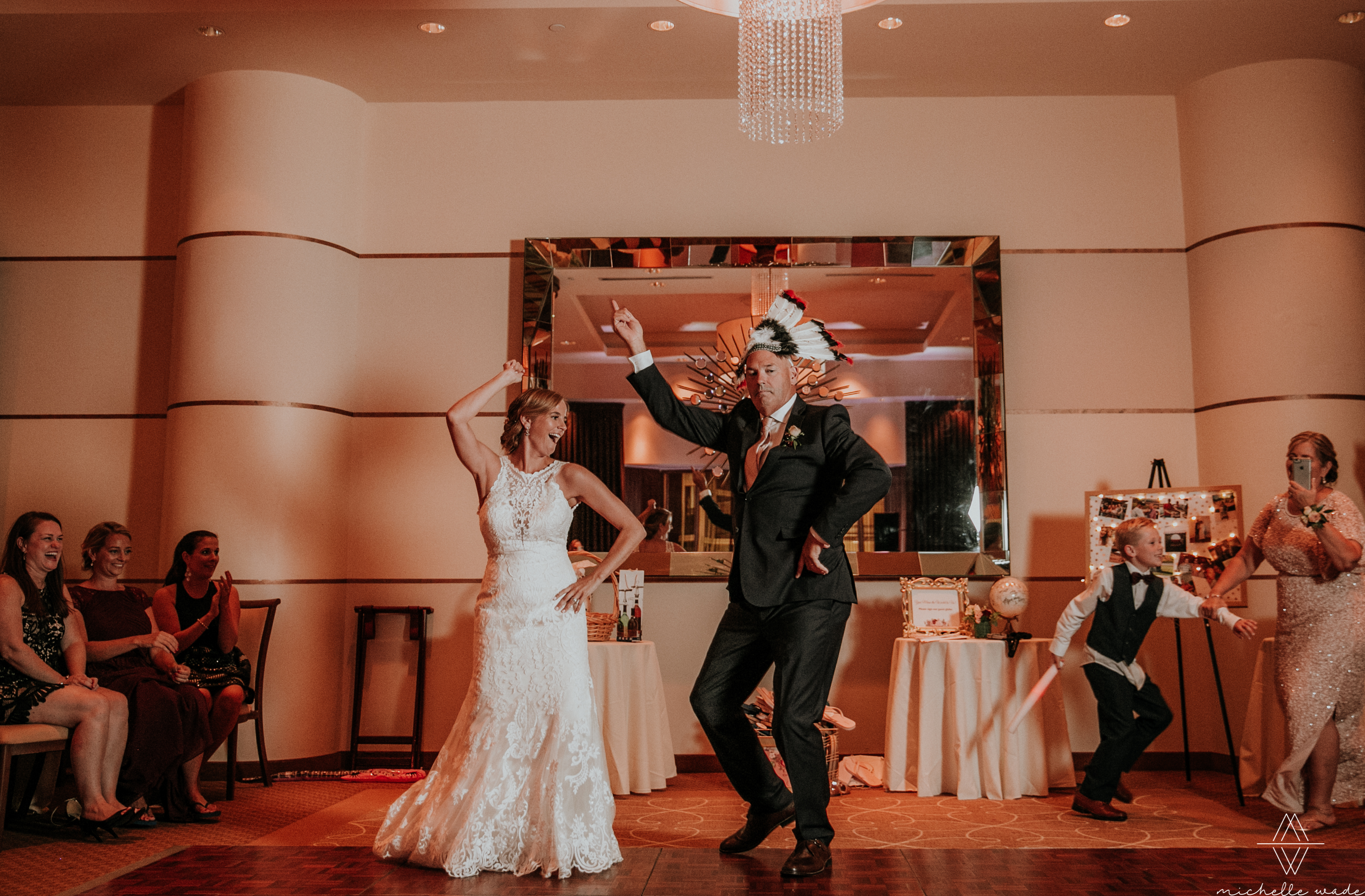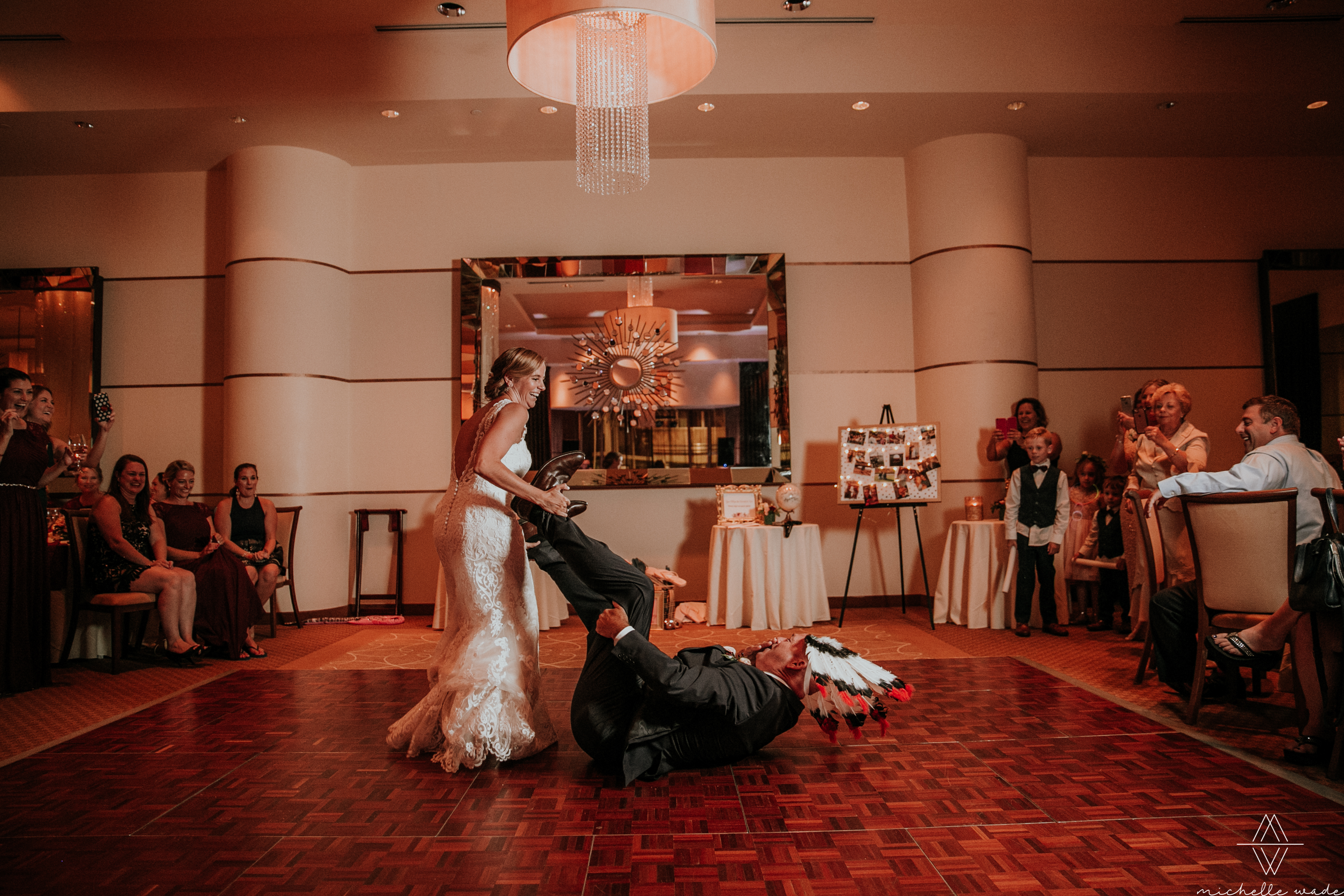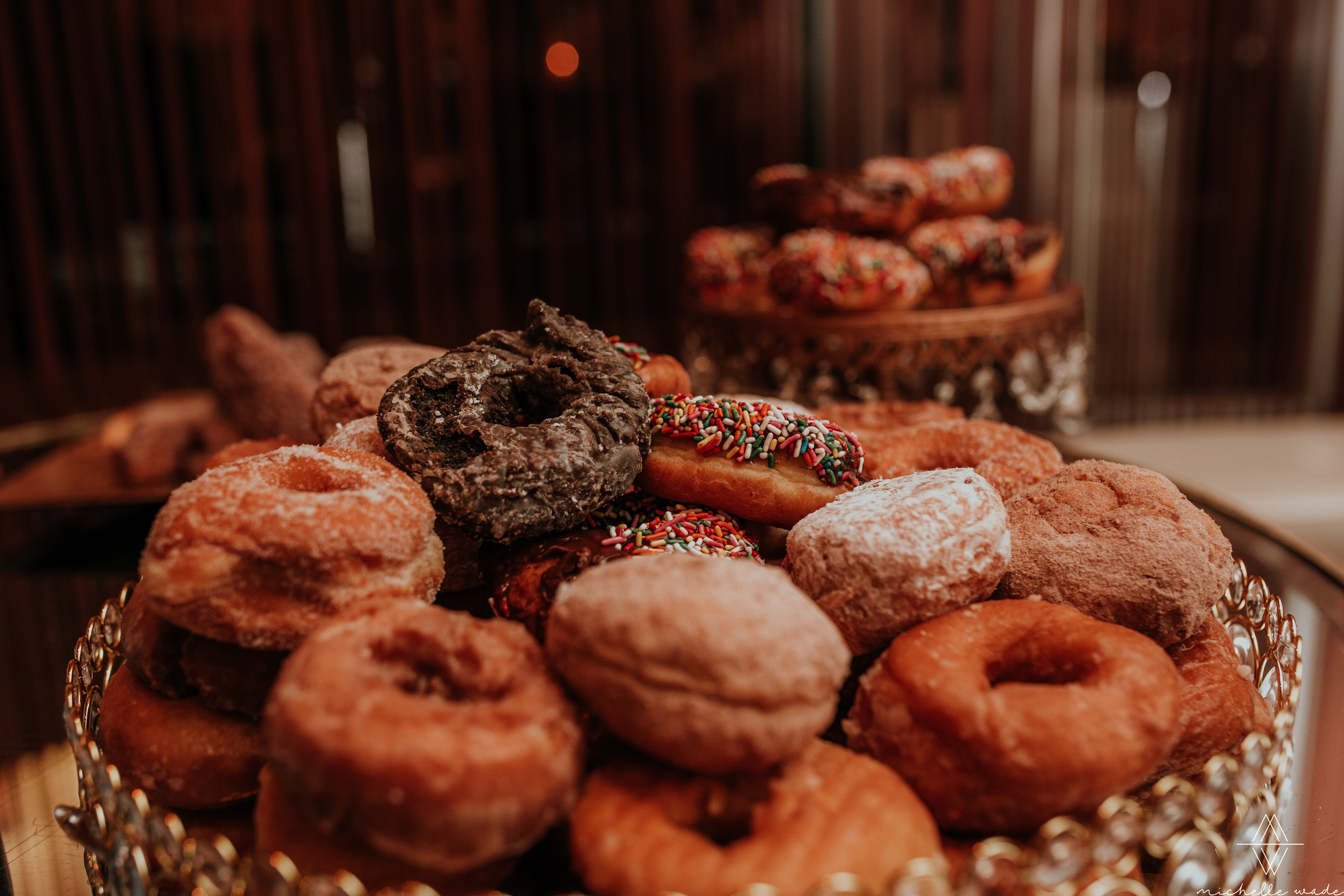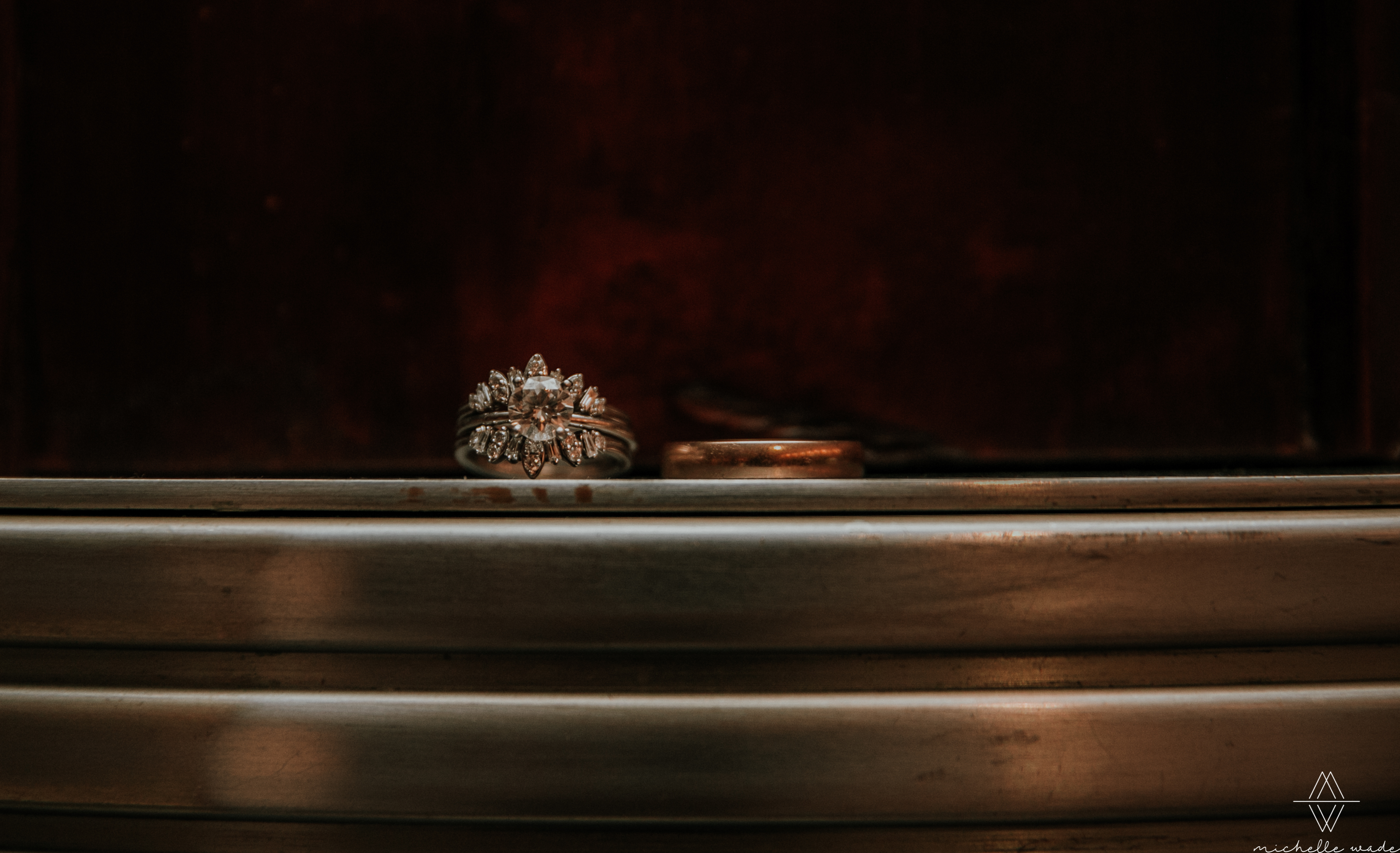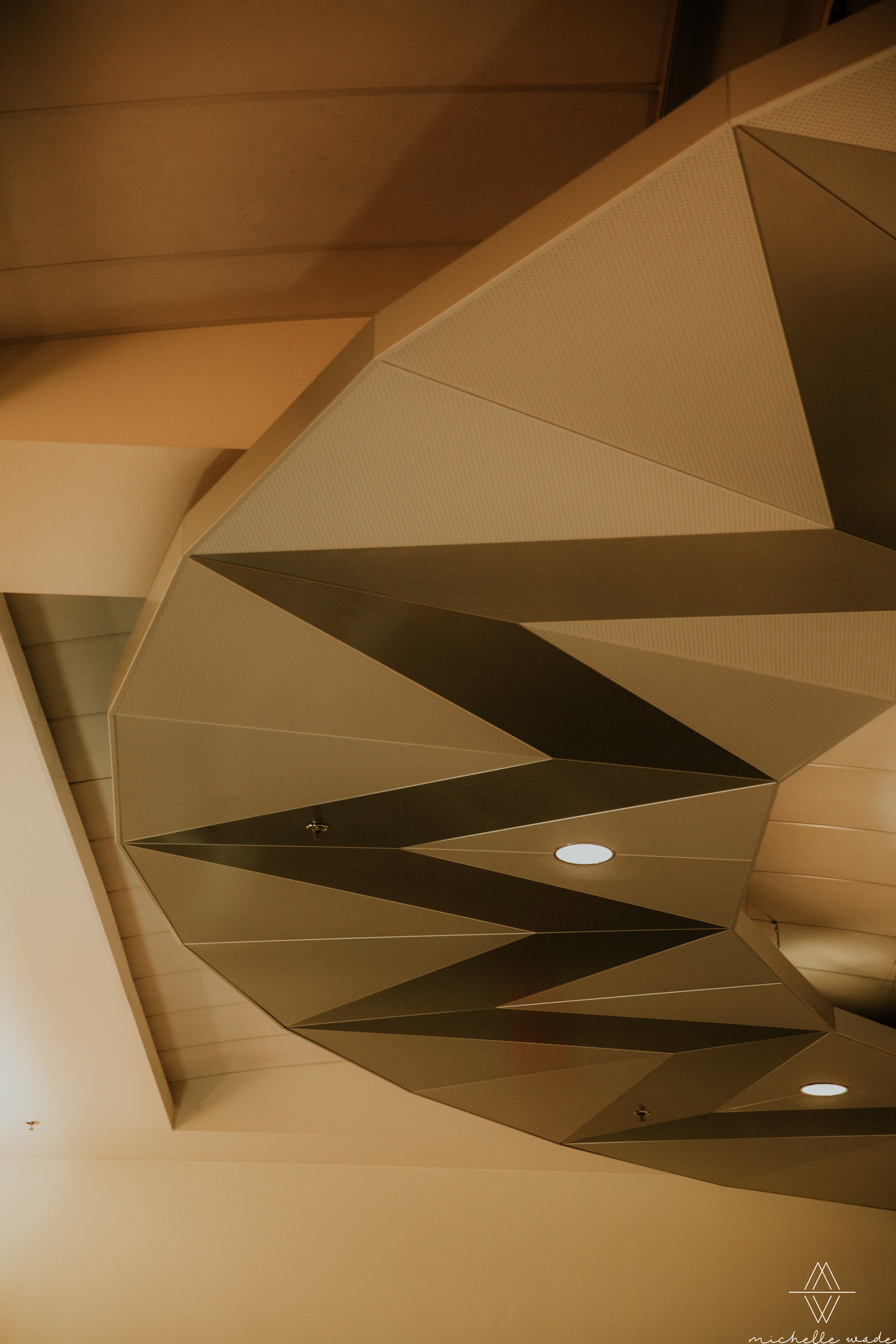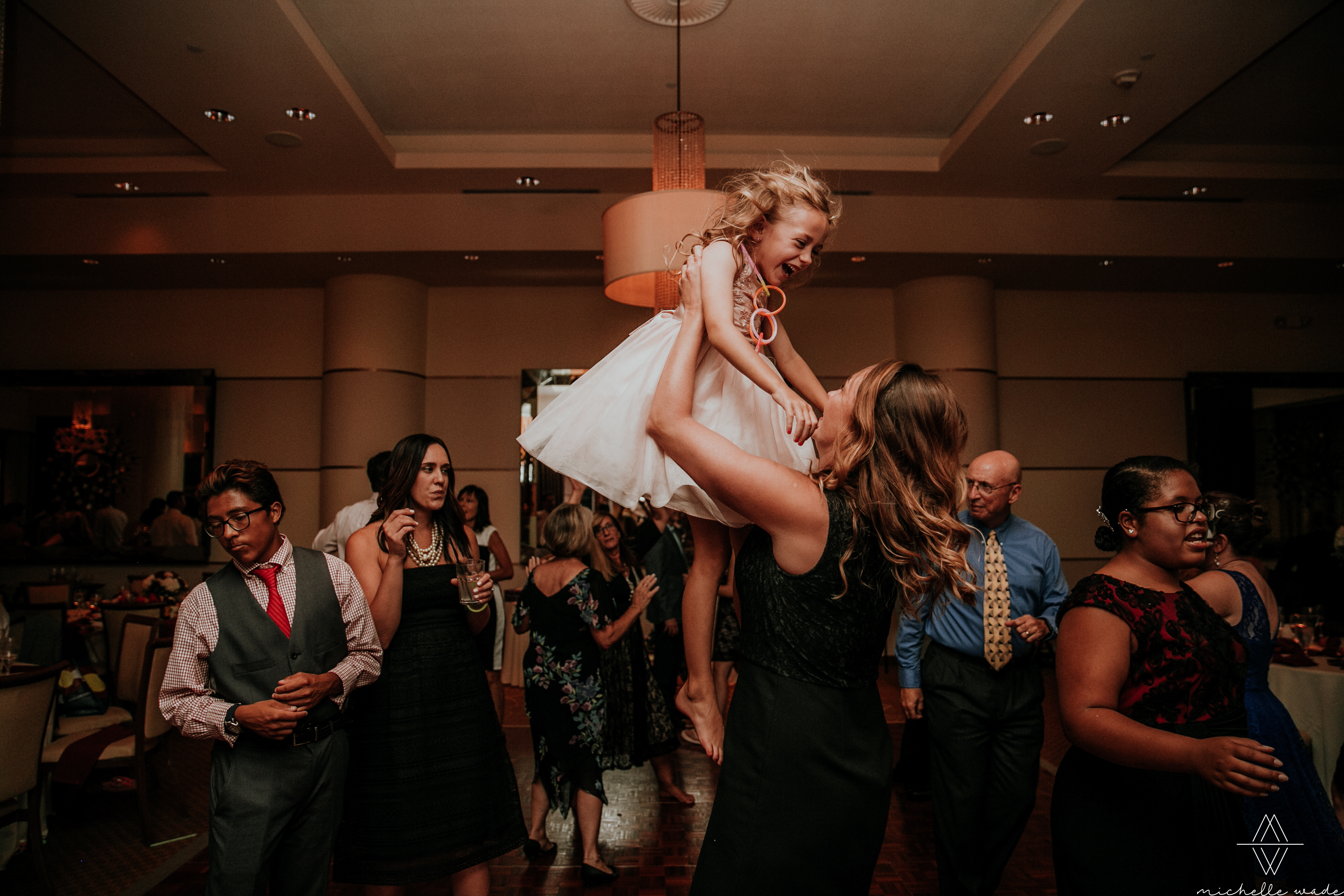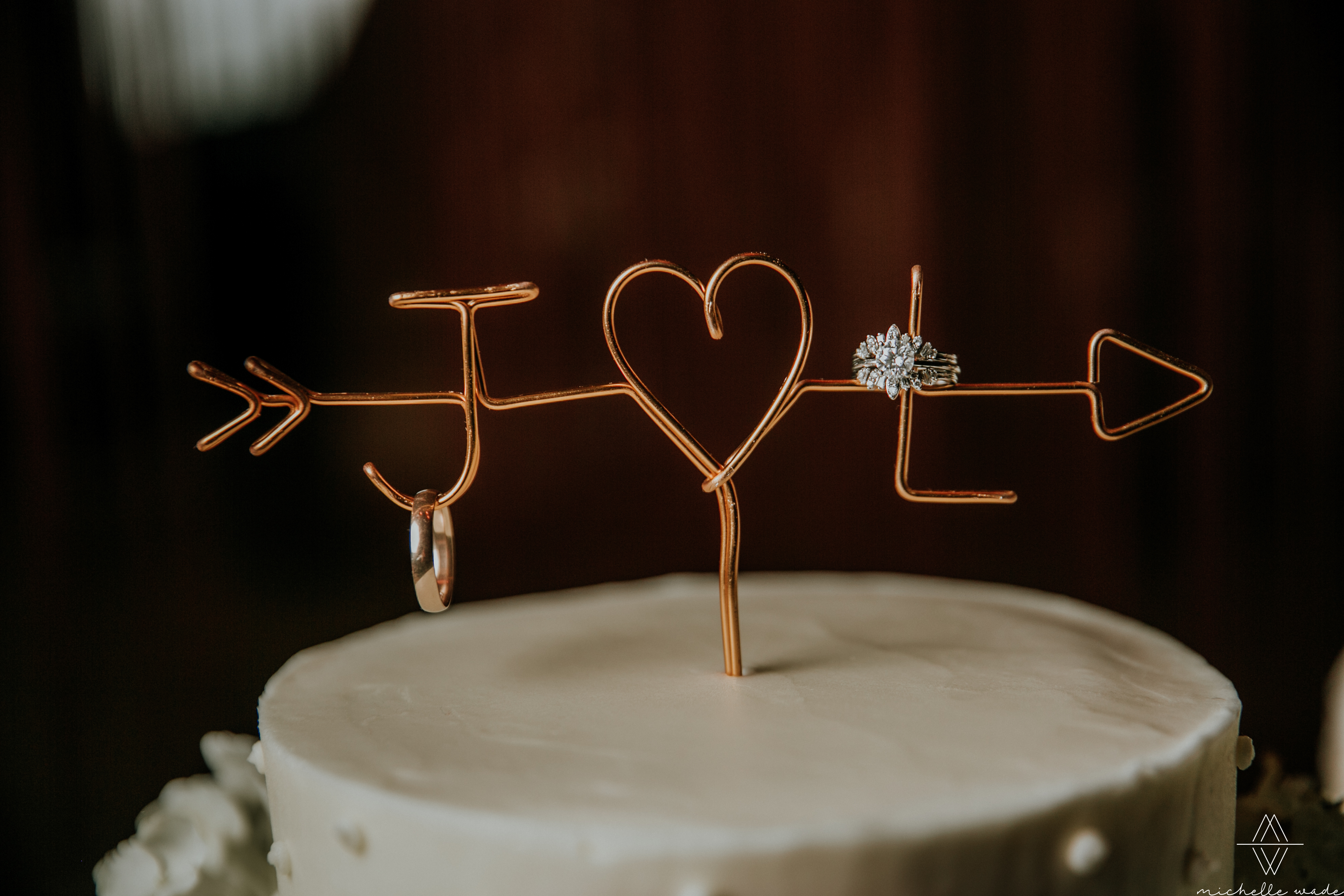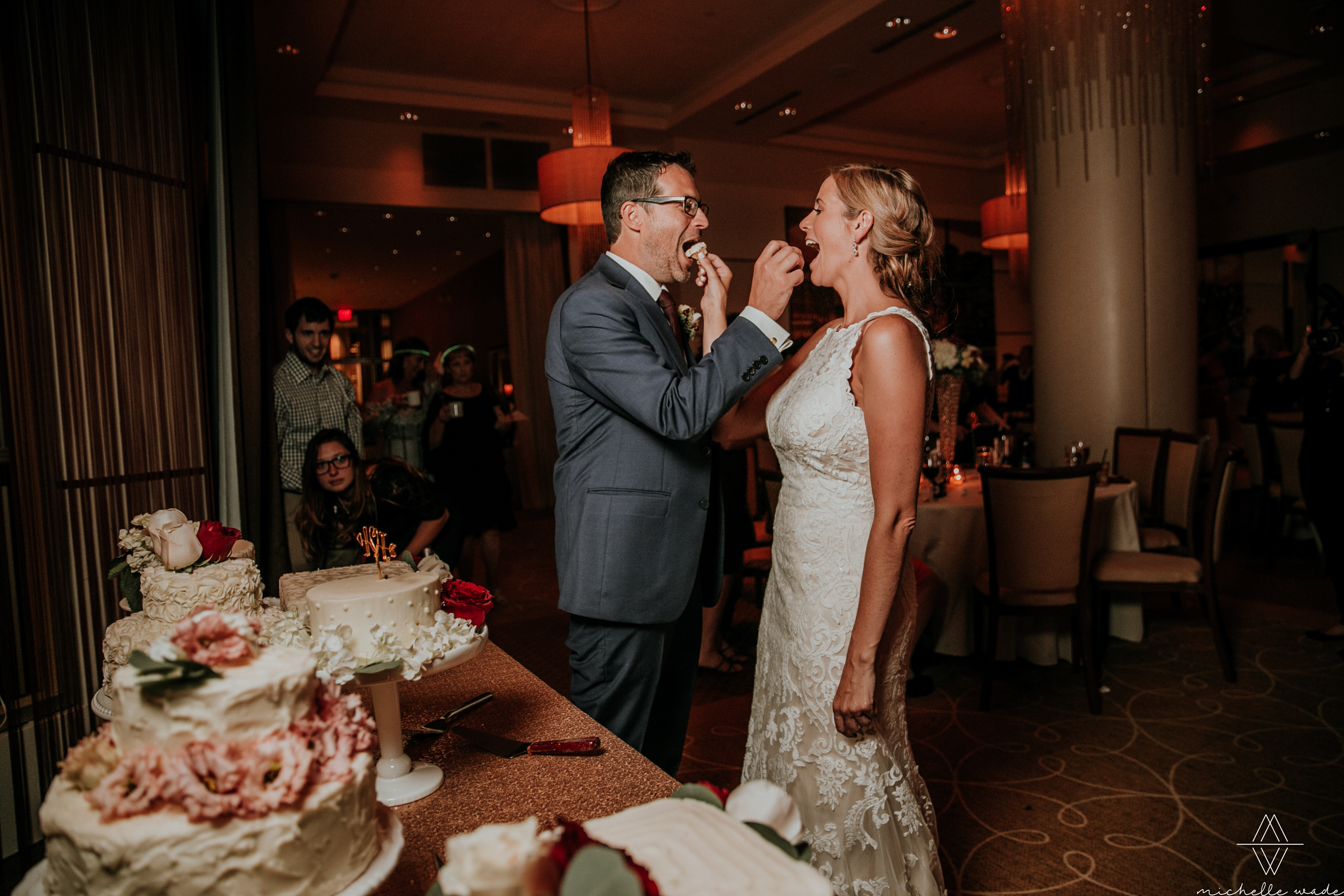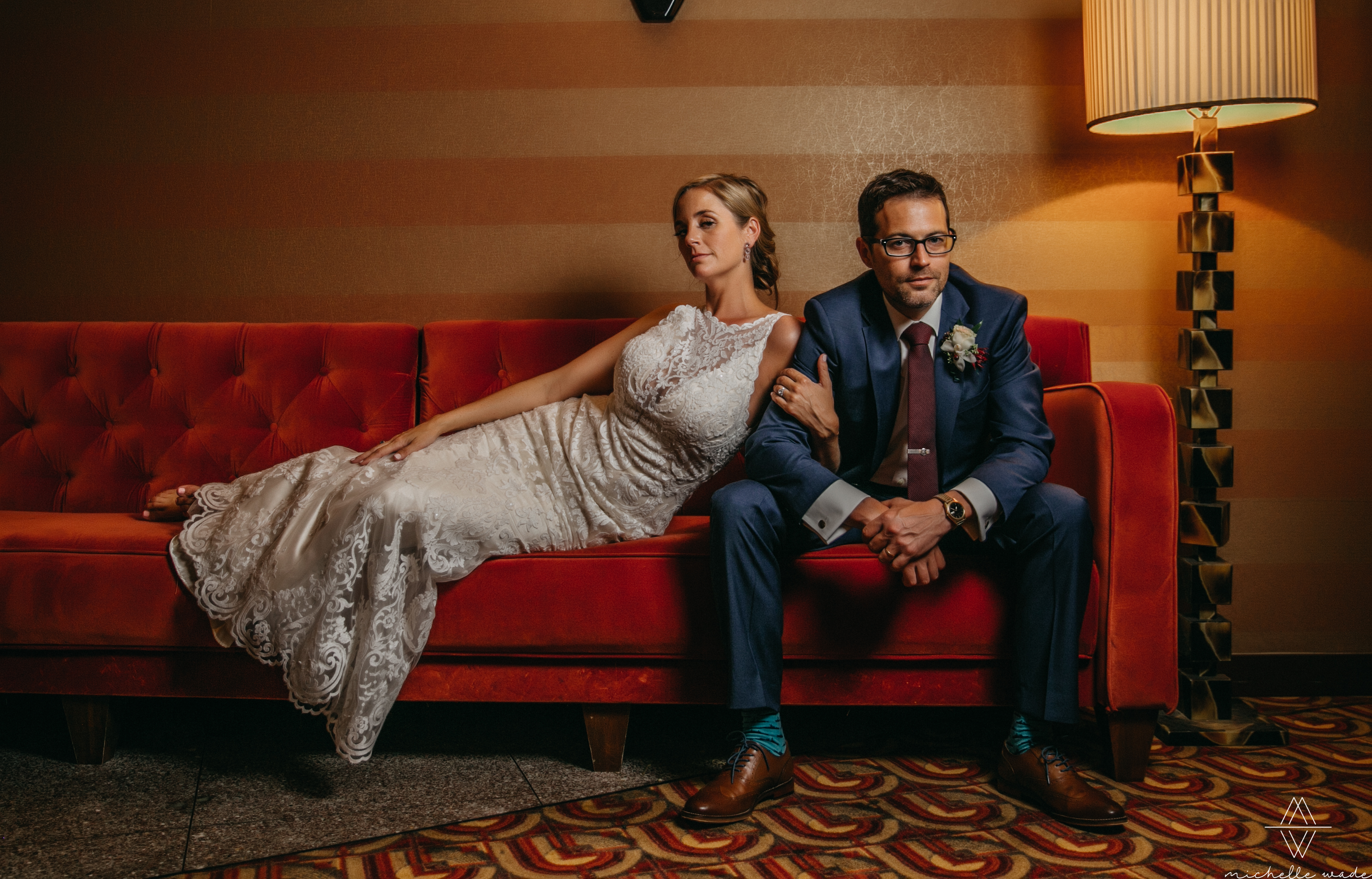 On September 8th 2018, Lindsay & Jay tied the knot! The gorgeous bride and her Fiance' traveled all the way from their home in Denvor Colorado to get married and have their wedding reception at the Gershon Fox in the heart of downtown Hartford CT.  SO to them, this is a destination wedding!
Wedding day details: It was a perfectly overcast day, and after capturing Lindsay's bridal prep photos, me and my associate photographer Stacey set up for an intimate first look right out side of the G Fox building. With an extra hour before the ceremony we were able to photograph most of  the wedding party portraits as we walked the streets of Hartford. Ending our little journey at constitutional plaza, we used the dynamic architecture of the bridge to our advantage and created what are now my favorite cityscape wedding portraits to date. It's always super convenient to have both ceremony and reception all in once spot and that's exactly what The Marquee event's offers at their G Fox location.  Strategic planning, logistic, and creating a first look (doing photos before the wedding ceremony) allow us (as photographers) to have time to get creative, work with lighting and shoot with film!
What an honor it was to be part of Lindsay & Jay's wedding day at The G Fox featuring Marquee events. Big thank you to my associate photographer Stacey for all your her as my back up photographer and photography assistant. Whenever my Bide and Grooms want to do a first look it's always so helpful to have the two of us to coordinate the details.
I hope all of my future brides enjoy viewing and getting inspiration from Lindsay & Jay's wedding day highlights as much as I had capturing them.
Congrats to Lindsay & Jason!